John Landis
Highest Rated: 100% King Cohen: The Wild World of Filmmaker Larry Cohen (2017)
Lowest Rated: 7% An American Werewolf in Paris (1997)
Birthday: Aug 3, 1950
Birthplace: Chicago, Illinois, USA
Though not nearly a household name like contemporary filmmakers Steven Spielberg and George Lucas, writer-director-occasional actor John Landis became one of the more important Hollywood filmmakers to come into prominence in the late 1970s. Enormously successful and influential, particularly because of the first half of his career, Landis directed some of the seminal comedies of the century, including "The Kentucky Fried Movie" (1977) and the college favorite "National Lampoon's Animal House" (1978). Following the huge success of "Animal House," which spawned new generations of fans throughout the years, Landis scored another big hit with "The Blues Brothers" (1980), marking a high point in his career, which he followed with the cult classic "An American Werewolf in London" (1981). Accused of being responsible for an unspeakable tragedy following the deaths of three actors, including Vic Morrow, on the set of "The Twilight Zone - The Movie" (1983), Landis hit a career skid that saw few highlights - only "Trading Places" (1983) and "Coming to America" (1988) being worthy of any note. Though he directed Michael Jackson's "Thriller" (1983), widely considered to be the best music video ever made, and later Jackson's "Black or White" (1991), one of the most-watched videos of all time, Landis was unable to resuscitate his feature career, even when trying to recapture old magic with "Blues Brothers 2000" (1998). Still, Landis remained an influential filmmaker, if only because of past glories.
Ray Harryhausen: Special Effects Titan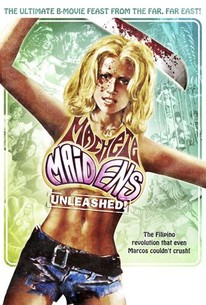 Machete Maidens Unleashed!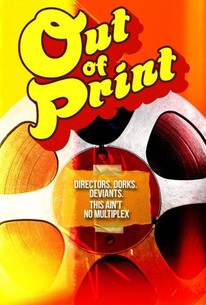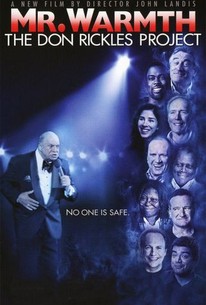 Mr. Warmth: The Don Rickles Project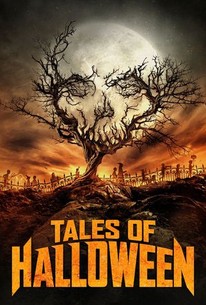 Tales of Halloween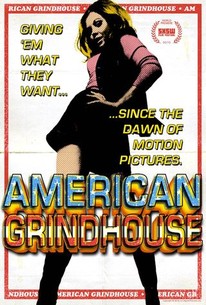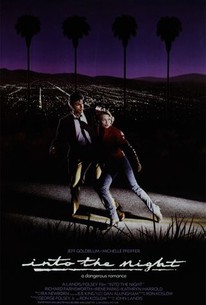 Skip to Quotes
Filmography
Movies
Credit

95%

No Score Yet

Boris Karloff: The Man Behind the Monster
Self
-
2021

91%

81%

Belushi
Self
-
2020

22%

79%

I Hate Kids
Executive Producer
-
2018

100%

84%

King Cohen: The Wild World of Filmmaker Larry Cohen
Self
-
2017

No Score Yet

No Score Yet

The Frankenstein Complex
Unknown (Character)
-
2015

77%

41%

Tales of Halloween
Jebediah Rex (Character)
-
2015

80%

52%

Out of Print
Unknown (Character)
-
2014

92%

71%

Ray Harryhausen: Special Effects Titan
Unknown (Character)
-
2011

78%

59%

Some Guy Who Kills People
Executive Producer
-
2011

32%

35%

Burke & Hare
Director
$947
2010

88%

73%

Machete Maidens Unleashed!
Unknown (Character)
-
2010

75%

71%

American Grindhouse
Unknown (Character)
$4.6K
2010

No Score Yet

No Score Yet

The Man Who Saw Frankenstein Cry
Self
-
2010

80%

79%

Mr. Warmth: The Don Rickles Project
Unknown (Character),
Director,
Producer
-
2007

No Score Yet

No Score Yet

Famous Monster: Forrest J. Ackerman
Self
-
2007

14%

25%

Surviving Eden
Dr. Levine (Character)
-
2004

67%

63%

Slasher
Director
-
2004

67%

74%

American Nightmare
Self
-
2000

36%

64%

Freeway II: Confessions of a Trickbaby
Judge (Character)
-
1999

26%

27%

Diamonds
Gambler (Character)
$81.9K
1999

No Score Yet

55%

The Lost World
Executive Producer
-
1999

47%

37%

Blues Brothers 2000
Director,
Writer,
Producer
$14.0M
1998

No Score Yet

21%

Susan's Plan
Producer,
Director,
Writer
-
1998

7%

30%

An American Werewolf in Paris
Writer
$26.6M
1997

21%

37%

The Stupids
Director
$2.4M
1996

No Score Yet

29%

The Munsters' Scary Little Christmas
Executive Producer
-
1996

90%

89%

Smoke
Director
$8.3M
1995

No Score Yet

43%

Here Come the Munsters
Executive Producer
-
1995

No Score Yet

80%

The Legend of Dolemite!
Unknown (Character)
-
1994

9%

35%

Beverly Hills Cop III
Director
$41.5M
1994

No Score Yet

20%

Body Chemistry II: The Voice of a Stranger
Dr. Edwards (Character)
-
1992

29%

31%

Sleepwalkers
Lab Technician (Character)
$28.1M
1992

38%

45%

Innocent Blood
Director
$4.2M
1992

12%

63%

Oscar
Director
$23.5M
1991

No Score Yet

18%

Spontaneous Combustion
Radio Technician (Character)
-
1990

73%

85%

Coming to America
Director
$128.1M
1988

65%

57%

Amazon Women on the Moon
Director
$388.2K
1987

45%

67%

Three Amigos!
Director
$36.2M
1986

40%

49%

Into the Night
SAVAK (Character),
Director
-
1985

68%

86%

Clue
Writer,
Executive Producer
$13.4M
1985

32%

56%

Spies Like Us
Director
$56.5M
1985

59%

55%

Twilight Zone: The Movie
Director
-
1983

88%

84%

Trading Places
Director
-
1983

No Score Yet

89%

Thriller
Director
-
1983

89%

85%

An American Werewolf in London
Director,
Writer
-
1981

73%

92%

The Blues Brothers
Director,
Writer
-
1980

90%

89%

National Lampoon's Animal House
Director
-
1978

81%

66%

The Kentucky Fried Movie
Director
-
1977

71%

44%

Schlock
Schlock (Character),
Director
-
1973

36%

30%

Battle for the Planet of the Apes
Jake's friend (Character)
-
1973

No Score Yet

No Score Yet

The Banana Monster
Schlock (Character),
Director
-
1971

No Score Yet

No Score Yet

Spies A-Go-Go
Director
-
1964
TV