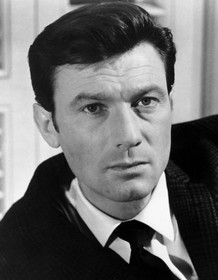 Laurence Harvey
Highest Rated: 100% Room at the Top (1959)
Lowest Rated: 20% Life at the Top (1965)
Birthday: Oct 1, 1928
Birthplace: Jonischkis, Lithuania
In both life and death, actor Laurence Harvey commanded a sort of unusual fascination from both the public and press. A strikingly handsome performer, he was also exceptionally cold, occasionally cruel and prone to making statements in the press about his own talents, which were largely underused in his three decades on film, save for a handful of projects like "Room at the Top" (1959) and "The Manchurian Candidate" (1962). In both films, his chilly screen presence made for memorable performances, first as a ruthless social climber in "Room" and later as a brainwashed solder in "Candidate." Before and after these assignments, he languished in low-budget dramas, save for a brief stint at the top of the Hollywood heap in "The Alamo" (1960) and "Butterfield 8" (1960). His luck ran out in the late 1960s, and he languished in obscurity until his death from cancer in 1973. But in the decades that followed his passing, Harvey's legacy and performances - at once riveting and repelling - commanded a small but dedicated cult who celebrated his eccentric star and its sporadic bursts of brilliance.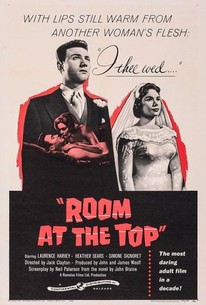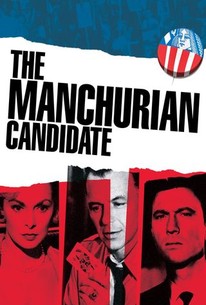 The Manchurian Candidate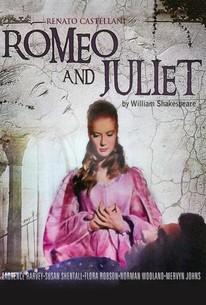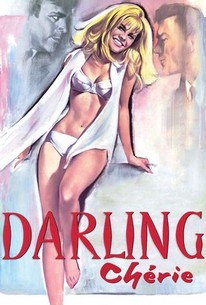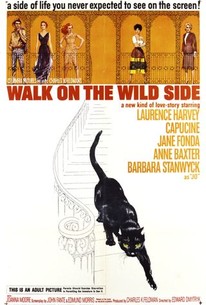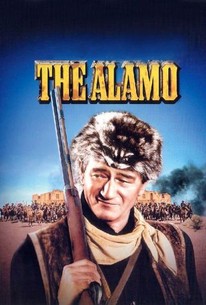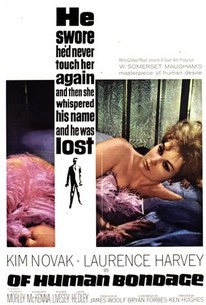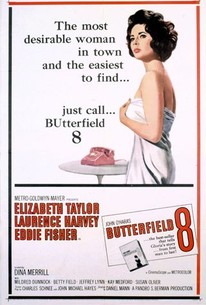 Photos
THE SILENT ENEMY, Laurence Harvey, 1958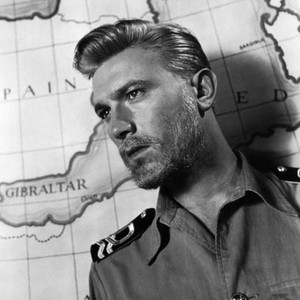 THE MANCHURIAN CANDIDATE, Frank Sinatra, Laurence Harvey, 1962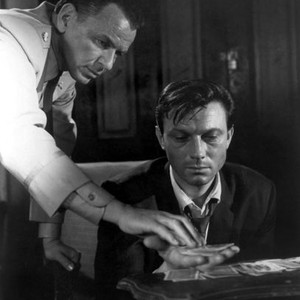 THE ALAMO, Laurence Harvey, 1960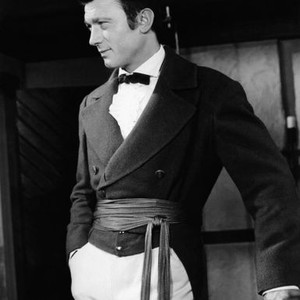 ROMEO AND JULIET, Susan Shentall, Laurence Harvey, 1954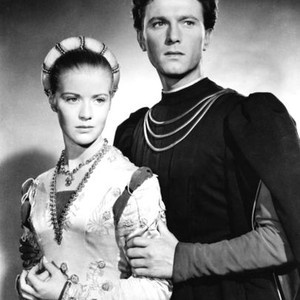 ROMEO AND JULIET, Laurence Harvey, Susan Shentall, Bill Travers, Mervyn Johns, 1954.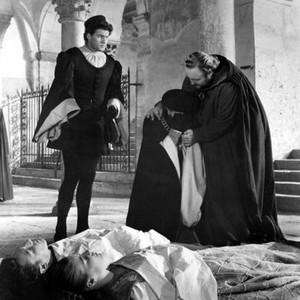 OF HUMAN BONDAGE, Kim Novak, Laurence Harvey, 1964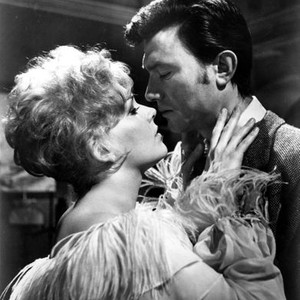 BUTTERFIELD 8, Laurence Harvey, relaxing between takes on location in New York, 1960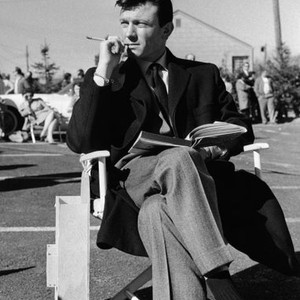 BUTTERFIELD 8, Laurence Harvey, 1960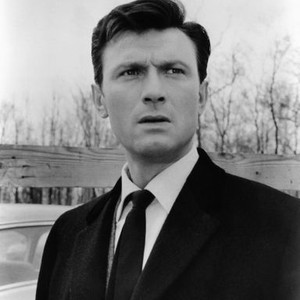 A DANDY IN ASPIC, Laurence Harvey, 1968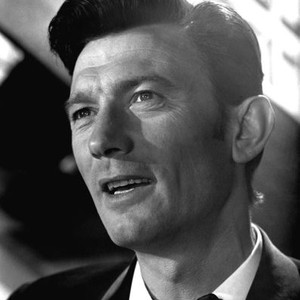 OF HUMAN BONDAGE, Laurence Harvey, Kim Novak, 1964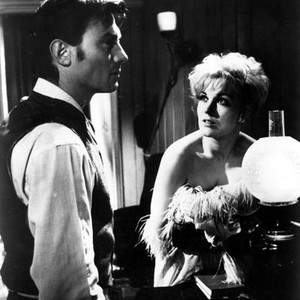 OF HUMAN BONDAGE, Kim Novak, Laurence Harvey, 1964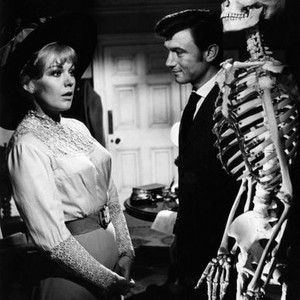 EXPRESSO BONGO, Laurence Harvey, 1960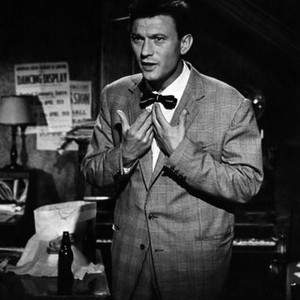 THE WONDERFUL WORLD OF THE BROTHERS GRIMM, Claire Bloom, Laurence Harvey, 1962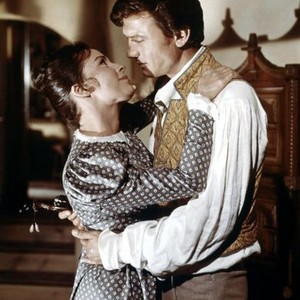 A GIRL NAMED TAMIKO, Laurence Harvey, on-set, 1963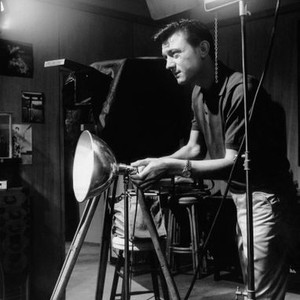 THE ALAMO, Laurence Harvey, Richard Widmark, John Wayne on-set, 1960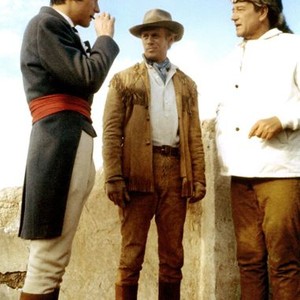 A GIRL NAMED TAMIKO, Laurence Harvey, 1963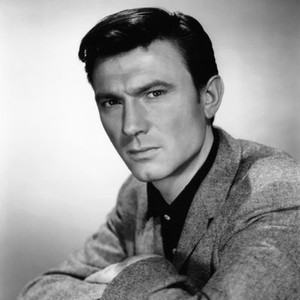 A GIRL NAMED TAMIKO, from left, France Nuyen, Laurence Harvey, 1963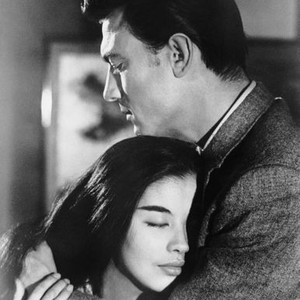 A GIRL NAMED TAMIKO, from left, Laurence Harvey, Martha Hyer, 1963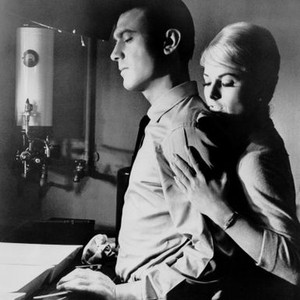 HOUSE OF DARKNESS, Laurence Harvey, 1948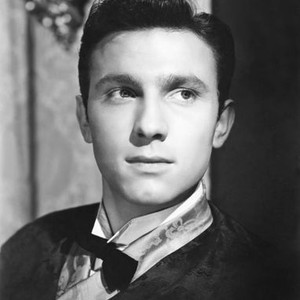 ROMEO AND JULIET, Laurence Harvey, Susan Shentall, 1954