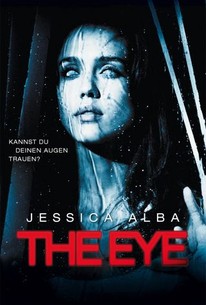 The Eye
2008, Horror/Mystery & thriller, 1h 37m
77 Reviews
250,000+ Ratings
What to know
Critics Consensus
Featuring wooden performances and minimal scares, The Eye is another tedious remake of an Asian horror film. Read critic reviews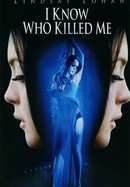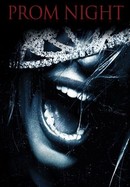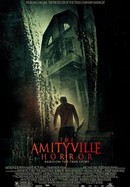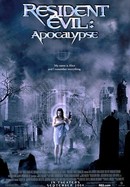 Resident Evil: Apocalypse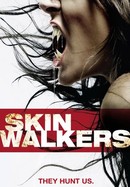 Where to watch
Rent/buy
Rent/buy
Subscription
Rent/buy
Rate And Review
Movie Info
Blind for most of her life, concert violinist Sydney Wells (Jessica Alba) is the recipient of a double corneal transplant that restores her sight at long last. With the help of her doctor (Alessandro Nivola) and sister (Parker Posey), she learns to see again. Soon, however, frightening visions convince her that a terrifying alternate world exists, and only she can see it.
Rating: PG-13 (Violence/Terror|Disturbing Content)

Genre: Horror, Mystery & thriller

Original Language: English

Director: David Moreau, Xavier Palud

Producer: Tom Cruise, Paula Wagner

Writer: Sebastian Gutierrez, Hillary Seitz

Release Date (Theaters): wide

Release Date (Streaming):

Box Office (Gross USA): $31.4M

Runtime:

Distributor: Lionsgate Films

Sound Mix: Dolby SRD, DTS, SDDS

Aspect Ratio: Scope (2.35:1)
News & Interviews for The Eye
Audience Reviews for The Eye
An American remake of a Hong Kong horror film, The Eye is an atmospheric supernatural thriller. Jessica Alba stars as a blind violinist who starts to see strange things that aren't there after receiving an eye transplant. Alba is fairly good, and Chloe Grace Moretz gives a strong supporting performance. Additionally, the director does an impressive job at creating suspense and tension. Yet at its core, the plot's a pretty standard ghost story that follows all of the usual stereotypes and clichés. So while it's able to delivers a few chills, overall The Eye is a predictable and formulaic film.

The Eye remake is a pointless and unnecessary remake of Jian Gui. Jessica Alba delivers yet a bad performance here, and one that makes you ask the question, why is she even given roles in movies? She's a terrible actress, and in The Eye remake she is most certainly that. The Eye is a terrible film which like every other Asian remake suffers from lack of any real scares. The film is watered down and relies more on jump scares to create the tension, which doesn't work most of the time. The film is predictable. The original film is terrific, but this remake is totally unnecessary and is a waste of time. This remake suffers from everything that makes a remake uninteresting. The cast aren't good in their parts, and with a lead like Jessica Alba, you know that this film be terrible. The reason that most American remakes of Asian horror films fail is because they lack any real atmosphere or suspense. This is the case with this remake. I thought it lacked anything to make it watchable and memorable. This yet another remake that losses its horror qualities by cheapening the horror because it is predictable and poorly constructed to induce shock. If you want to watch something with genuine scares, watch the original film. This remake has cheap scares that don't stand out. This film is forgettable and is not worth your time.

I saw The Eye - not this one, but the Pang Brothers' Hong Kong original - about seven years ago when I was in my all things J-Horror phase, and while I found the concept rather unique, there were glaring flaws in the story and in the way the filmmakers decided to deliver their scares. The idea that a person who has been blind for her entire life can become so quickly dependent on her sight seems a little too convenient, and the incorporation of ideas that suggest organs contain parts of their original donors is a bit of a horror movie cliche. Also, the scare scenes are the typical boo-jump scares where everything is quiet and then the sound editors decide to racket the volume to ear piercing levels as the ghosts decide to make their presence known. In other words, the scares are predictable and only occasionally effective. Now the problem that I have with this remake is the same problem I have with every USA remake of some popular J-Horror (this is the generic term used to describe all Asian ghost horror movies): the only fear these remakes have been able to instill in their audiences is a fear of subtitles. They take the same film, reshoot it almost frame for frame with American actors and American settings. All of the plot elements, no matter how flawed, remain the same. And almost always, something gets lost in the translation. Usually it has something to do with the cultural context of the original; in fact, the whole long haired female ghost dressed in white is a criticism of suppressed gender roles among the female population in Asian societies, and that certainly never comes across in any of these USA remakes. Basically, the filmmakers call this being faithful to the original. But when the original sucks because of glaringly lazy writing and predictable scares, you would think that Hollywood studios would try to correct these mistakes. The subtitle fear comes with the assumption that audiences have not seen the original, and thus, an opportunity exists to make a better film. Unfortunately, Hollywood has opted out to seize this chance every time they remake a J-Horror, and this 2008 version of The Eye is no different. There's no need to watch this movie, because it's the same bad movie that the 2002 original was, except this one's got a bigger budget and Jessica Alba.

Some scary parts but not really the best film I've ever seen!
See Details