Golden Boy
(1939)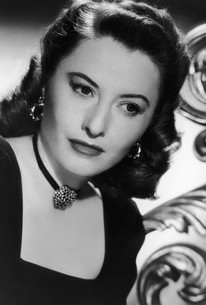 AUDIENCE SCORE
Critic Consensus: No consensus yet.
Movie Info
Director Rouben Mamoulian often claimed that he'd been inspired to make Golden Boy after reading a newspaper clipping about a recently deceased boxer. While Mamoulian may have genuinely believed that he was the true "auteur" of Golden Boy, he probably wouldn't have made the picture at all had not Clifford Odets started the ball rolling by writing the property for the stage in 1936. In his first starring role, William Holden plays Joe Bonaparte, a promising young boxer. While boxing promoter Tom Moody (Adolphe Menjou) and Menjou's mistress Lorna Moon (Barbara Stanwyck) urge Joe to pursue a ring career, Joe's Italian father (played with a surfeit of Chico Marx by 27-year-old Lee J. Cobb) wants his boy to become a famous violinist. Moody tells Lorna to romance the boy to get him into the ring. She does so, but regrets her callous actions when she genuinely falls in love with Joe. Having already broken his father's heart, Joe is further devastated when he accidentally kills a ring opponent. In the original play, both Joe and Lorna pay for their "sins" by dying in an auto accident. This would never do in Hollywood, so at fadeout time the chastened Joe returns to his forgiving father, with a tearful Lorna by his side. Clifford Odets' overrated purple prose seems to flow naturally from the actors, though it is obvious that William Holden had a long way to go. Still, Holden is pretty good in his first bonafide lead, a fact that he would ever after attribute to the patience and encouragement of his co-star Barbara Stanwyck; each year on the anniversary of Golden Boy's Hollywood premiere, Holden would send Stanwyck flowers as a sign of his eternal gratitude. While much of Golden Boy seems like a cliche-ridden museum piece when seen today, the film comes to life during the boxing sequences, helmed in exciting montage fashion by the always innovative Rouben Mamoulien.
Rating:
NR
Genre:
,
Directed By:
Written By:
In Theaters:
On DVD:
Runtime:
Studio:
Columbia Pictures
Critic Reviews for Golden Boy
Audience Reviews for Golden Boy
This is one of those rare times where I find myself rooting against the main character of the movie.
Joe Sicari
½
Better Known For Its Backstory Than Its Quality Here is what everyone knows about this movie. The studio did not wish to cast William Holden, a complete unknown, in the film. Oh, they must have known that this was not going to be the top-grossing film of the year. After all, this is a movie from 1939, and the fight for top-grossing film of 1939 was going to be a tough one. However, they would quite like people to go see it, if they weren't off seeing [i]Gone With the Wind[/i] or [i]The Wizard of Oz[/i] or [i]Stagecoach[/i] instead. So they wanted to cast a Name, someone people had heard of. But Barbara Stanwyck, still a box office draw herself, campaigned for Holden and insisted that he get--and keep--the role. And we know this because, when they were presenting at the Oscars together in 1978, he told the story and essentially thanked Barbara Stanwyck for his career. This is considered one of the greatest Oscar moments in history, and it's proof of the idea that Old Hollywood needs to keep a place in the Oscar broadcast, because there's more interesting stuff that way. William Holden plays Joe Bonaparte, who decides, for reasons I didn't quite catch, that he should become a boxer. I think this is to earn money so that he can have a music career, but that doesn't make sense, so maybe there's something else involved. Anyway, he's not sure this is what he wants out of life, because violinist, but Slightly Shady Promoter Tom Moody (Adolphe Menjou) gets Lorna Moon (Stanwyck) to use her Feminine Wiles to convince Joe that boxing is a much better choice than the violin. She'll love him when he's a championship boxer, apparently, and the fact that she and Moody would be married if his wife would give him a divorce should be ignored. Then, he ends up getting mixed up with Really Shady Promoter and Probably Mobster Eddie Fuseli (Joseph Calleia). All of this to the great disappointment of Joe's father, Lee J. Cobb. And that's all there is to it, really. Basically, the whole movie is a waiting game. You know there's going to be dramatic damage to Joe's hands, and it's just a matter of when it's going to happen. Honestly, I've been kind of avoiding boxing movies, because I want to still be able to care when I get to the two actually good boxing movies coming up under "R," and I can't guarantee that will happen if I waste time on lesser ones. (It's on the list of reasons I didn't watch [i]The Fighter[/i].) Part of the problem is that there aren't a whole lot of plot possibilities to boxing movies, and everyone knows it. Not, at any rate, if boxing is to form a substantial part of the plot. And okay, yeah. The movie here is really more about Joe, Lorna, and Joe's violin. However, there is still the whole thing with the fact that he's getting hooked up with a mobster, though exactly what moblike activities Fuseli is in on are left pretty vague, though there are implications that Joe runs the risk of getting shot if he doesn't do what Fuseli wants him to. I have to admit, I will watch just about anything with Barbara Stanwyck in it. She was nominated four times and received an honorary Oscar, but she never actually won. The thing is, I don't think many people my age know she even existed, and that's a real shame. She was not exactly conventionally beautiful, though she did have a sensuality I admire. She was possessed with a confidence that not many could match. It isn't just that she was a woman with full control of her own body and her own sexuality; a lot of women today have that. Barbara Stanwyck managed to project a certainty about who she was and where she was going, and that's hard to match. She did a great job in Pre-Code films, wherein she was able to make her sexuality work for her. Of course, there's also [i]Double Indemnity[/i], which pushed the Code about as far as she could. I'll admit I'm hard-pressed to say that she should have beaten Ingrid Bergman that year ([i]Gaslight[/i]), but it's the Barbara Stanwyck movie I'd encourage people to seek out. I think that, when people my age talk about how they don't watch old movies, this is the kind of old movie they're thinking about. Leaving aside that there are some great actors here, there are also some serious failings, and it isn't just the melodrama. There's the problem of Joe's wacky drunken brother-in-law, Siggie (Sam Levene). Who, it is implied, has driven drunk and in fact probably got into an accident while driving his cab drunk. Maybe funny in 1939, but not very funny now. And of course Lee J. Cobb, who was too young for the part but did a fine job, did a fine job playing an ethnic stereotype. The black boxer from the Madison Square Garden fight is called Chocolate Drop (James "Cannonball" Green) and is said to be the Pride of Harlem. His father (Clinton Rosemond) speaks in fairly thick dialect, though of course he's also one of the wisest characters in the film. There are some highlights to this movie, but of course, it's not the movie of 1939 you should start your Old Movie watching with.
Edith Nelson
it's pretty corny but it was great fun seeing 21-year old william holden in his first important role as violinist turned boxer joe bonaparte. i swear i didn't recognize him for at least 10 mins. and of course he falls for barbara stanwyck :)
Stella Dallas
Super Reviewer
Golden Boy Quotes
There are no approved quotes yet for this movie.