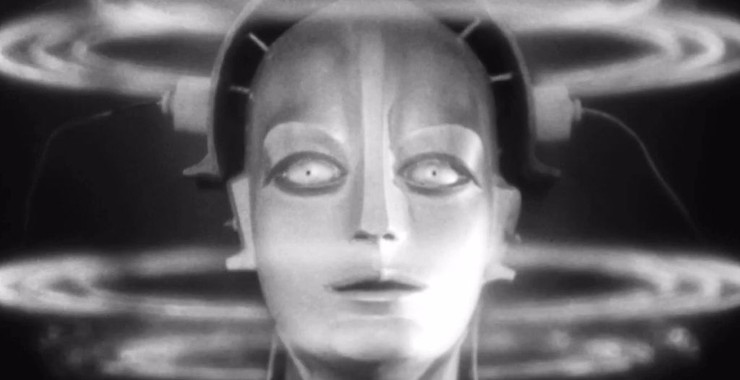 TRAILER 2:00
Play all videos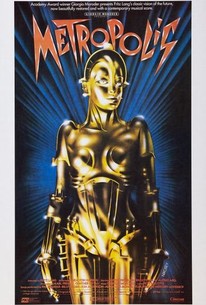 Metropolis
1927, Sci-fi/Drama, 2h 3m
138 Reviews
50,000+ Ratings
What to know
Critics Consensus
A visually awe-inspiring science fiction classic from the silent era. Read critic reviews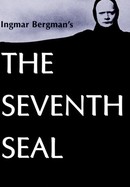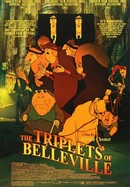 The Triplets of Belleville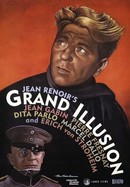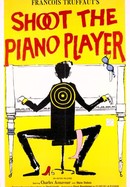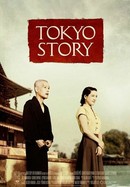 Where to watch
In Theaters
Rent/buy
Rent/buy
Rate And Review
Metropolis videos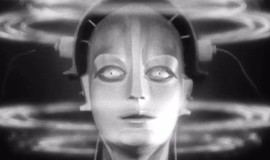 TRAILER 2:00
Movie Info
This influential German science-fiction film presents a highly stylized futuristic city where a beautiful and cultured utopia exists above a bleak underworld populated by mistreated workers. When the privileged youth Freder (Gustav Fröhlich) discovers the grim scene under the city, he becomes intent on helping the workers. He befriends the rebellious teacher Maria (Brigitte Helm), but this puts him at odds with his authoritative father, leading to greater conflict.
Genre: Sci-fi, Drama

Original Language: German

Director: Fritz Lang

Producer: Erich Pommer

Writer: Fritz Lang, Thea von Harbou, Thea von Harbou

Release Date (Theaters): original

Release Date (Streaming):

Box Office (Gross USA): $1.2M

Runtime:

Distributor: Paramount Pictures

Production Co: Paramount

Sound Mix: Dolby Digital, Dolby SR, Dolby Stereo, Dolby A

Aspect Ratio: Flat (1.85:1)
News & Interviews for Metropolis
Audience Reviews for Metropolis
Metropolis was a visual feast, it is the most iconic science fiction film produced in the silent film era. The story was taken from Lang's wife's novel of the same name, it is about a divided society (much like that of The Time Machine by H.G. Wells), there is a prophecy that a person of neither the elite nor the poor would unite them. A young heir of a tycoon fell in love with a woman who lives underground to power the city, turns out she's the leader of a resistance movement to unite the two groups. But an evil scientist wishes to take over the city by means of using a robot to pretend to be the leader to stir strife. It is up to the young heir to save the city. It was beautiful, so stunning. I love the art deco style with a mixture of classical buildings with some futuristic sets. Every shot, every frame was beautiful. I didn't know silent film could be this beautiful until this movie (I love German expressionism but they were more melancholic). The acting was not the greatest, the make up were quite heavy too, but I think it was done for the unrestored version, so it's not a problem. The story itself is not the greatest, it had some socialistic undertone (though it did show socialism was bad too), given that Von Harbou went on to become a Nazi, it made sense. But I was not sure why the Nazis would have liked the film which also bashed socialism.

'Metropolis' grabs you from the start, with highly stylized visions of the future and a brilliant score. It is very artistic, well ahead of its time in its filmmaking, and as is the case with a lot of science fiction, was also making commentary about life in the present. In the future, Lang says, despite many advances in technology, there are still people who subjugate and rule over others, and there is still a working class which may turn into an unruly mob. It's hard not to see the issues of today and the growing income gap in these groups! Those who control Metropolis live in a lofty utopia, while those who operate its machines live in its depths. Who can forget Lang's images of their dehumanization as they go to work, and then, almost as machines themselves, control the elaborate system of dials? Those are some truly wonderful scenes, and Lang also gives us a fantastic robot (a "machine-man"), shots of air and car traffic in the future, and a skeleton representing death playing the flute, waiving a scythe, and causing the statues of the seven deadly sin to slowly advance. He also effectively uses large numbers of people to swarm the set at times to emphasize the grand scale of it all. Alfred Abel is very good as the cool, calculating, and cruel Joh Fredersen, one of the rulers, and Gustav Fröhlich is reasonably good as his son, who empathizes with the workers. Those who rule are the 'head' of humanity, those who are ruled are the 'hands', and Lang's point is that both sides must remember kindness, and be mediated by the 'heart'. Indeed. The acting is beyond over-the-top in places (particularly Brigitte Helm), the middle of the film drags a bit and could have been pared down, and Lang hits us over the head with his final message - and yet the film's ambition and artistry really stand out, particularly for the period in which it was made, and it is well worthy of its reputation as a classic.

Dystopian Society films are one of the most interesting genres to tackle. Each film brings a portrait of a society that is unique in the way that it oppresses its citizens. George Orwell did it with his stunning masterpiece of literature 1984; Aldous Huxley did the same with Brave New World. However those two are novels, but these are two examples of such works. In film however, Dark City, Children of Men and A Clockwork Orange are three such examples of films that have stood out in the genre. However, one picture is one of the defining works, Fritz Lang's 1927 Science Fiction masterpiece Metropolis, which is a brilliant work on using dystopian concept to tell an engaging story. Using simple ideas, Lang's portrait of a society is sublime, poetic and ultimately nightmarish. Since this is a silent film, the visuals are what keeps you enthralled at Lang's portrait of this society. In terms of Science Fiction, Metropolis is a standout work of imagination, storytelling, and filmmaking. Lang's ideas are wonderful, and though the story here is simple, the sheer visuals, especially effects are what captures your attention, considering that this was made in the 20's, a relatively young time for cinema. The innovative film techniques used to create the film are truly wonderful, and the sets are brilliant, and it's exactly what you'd expect from a dystopian society. I've seen my fair shares of dystopian films, and read plenty of works, and Metropolis ranks as one of the genres finest achievements, not just in film, but in the dystopian genre as a whole, literary and film. The sheer vision that Fritz Lang has for his society is exactly how you'd expect a world like this to look. Would plenty of other films and books that has surfaced in the genre, it's no wonder that Metropolis has influenced many filmmakers and authors alike, upon watching this film, you see plenty of memorable images that have inspired their work. Metropolis is a work of brilliance because it presented new ideas, and stretched the boundaries of what you could do in the cinematic medium when little technology. I thought this was a stunning piece of cinema, and if you're on a quest to further your knowledge of great movies, I highly recommend that you watch the film. Even today, the film looks impressive because of the creativity that went into accomplishing such a feat in cinema.

The son of an industry tycoon leads a proletarian rebellion. Like many science fiction films, this early example of the genre is anti-science, portraying progress as synonymous with technological determinism and anti-humanism. But the film is passionately produced and a technological achievement. The performances are all excellent, especially Brigitte Helm's turn as angel and automaton devil. Overall, modern science fiction films owe a debt to one of the earliest and best of its genre.
See Details