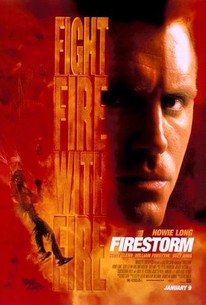 Firestorm
1998, Action, 1h 29m
26 Reviews
5,000+ Ratings
What to know
Critics Consensus
Firestorm failed to ignite ex-pro footballer Howie Long's career...or anything else for that matter. Read critic reviews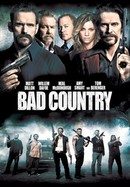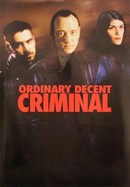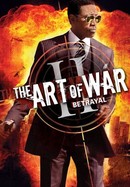 The Art of War II: Betrayal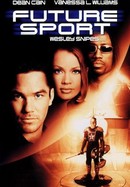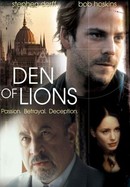 Where to watch
Rent/buy
Rent/buy
Buy
Rate And Review
Movie Info
A firefighter (Howie Long) and his mentor (Scott Glenn) encounter an escaped convict (William Forsythe) and his cohorts in a blazing forest.
Rating: R (Violence|Language)

Genre: Action

Original Language: English

Director: Dean Semler

Producer: Thomas M. Hammel, Jeph Loeb, Matthew Weisman

Writer: Chris Soth

Release Date (Theaters): wide

Release Date (Streaming):

Box Office (Gross USA): $8.0M

Runtime:

Distributor: 20th Century Fox

Production Co: Twentieth Century Fox, Loeb-Weisman

Sound Mix: DTS, Dolby Digital, Surround, Dolby SR, Dolby Stereo, Dolby A

Aspect Ratio: Scope (2.35:1)
Audience Reviews for Firestorm
So ex-NFL player Howie Long got his big action man break in the Travolta thriller 'Broken Arrow' in 1996, this inevitably lead to his own specially made silly action vehicle. Although there are a few well known faces here simply to bolster the acting skills on show, its basically the Howie Long show yet he shows off no muscles throughout. So four years ago the main villain stole four million Dollars and hid it deep within the forest. He now decides to break out of jail with some colleges during a big forest fire which one of his compadres on the outside started. Naturally a female is taken hostage and its up to the lone 'smokejumper' to save the day with his mighty axe. The term 'smokejumper' is actually what they call these guys that are trained to jump from helicopters into fires to save people, its not me being sarcastic. But this is what's so funny about this film, right from the get go we are shown the banal camaraderie and makeup of the small team. These smokejumpers led by Long are your typical team of Hollywood characters, the attractive female, the mouthy young male, the wiser vet and Long who is the big butch guy. Only thing missing is the token black guy. Luckily we don't have to put up with this A-Team type cliched machoism as the action centres on Long surviving in the wilderness against the bad guys. The bad guys are easily the more interesting bunch with William Forsythe as their homicidal leader. Gotta give credit to Forsythe as he always makes such a riveting nasty villain, his fierce chubby looks are just perfect the way he snarls and grimaces when he gets mad, and in this he just about kills anyone. Check the early performance for Barry Pepper as one of the bad guys. The whole idea for this film is so thin really, its just an everyday action movie but its set within a huge forest fire. It just comes across as trying to make another field of US rescue workers out to be cool equipment wearing top guns. Of course Long uses all his trained boyscout methods to beat the bad guys whilst curiously never actually getting into any good fights, well not many. I was gonna compare this to 'Backdraft' but its not really like that, that had some sense about it whilst this is complete violent nonsense. Despite that there are numerous visual moments which look pretty similar and its worth noting that Scott Glenn plays almost the same type of role in this as he does in 'Backdraft'. The whole thing is predictable as hell and can't even come up with any decent visuals to help you along. Long is a weak leading man even though he has the look of one and things that happen along the way just raise questions, but its hardly a thinker, just dumb.

II am not much of a TV Movie or a Howie Long fan. Reason I watched this Movie was because Suzy Ames was in it and I am trying to watch all her movies, though Titanic will be torture to sit through (Chick Flick). This movie is about Fire jumpers on the west coast jumping and fighting forest fires. When movie started I figured it was going to be a boring and it was, but as the movie continued it become more exciting and enjoyable. I venture to say that this is the best of Howie Long. The maker of this movie and captured one's attention was William Forsythe the bad guy, and very bad guy at that as he eliminated his friends one by one. The movie itself is about a crew of fire jumpers coming across escaped con's and all are trapped in a forest fire. Suzy Amis plays a good part and adds some to the movie. Not bad for a TV Movie, but only 3 1/2 stars

Something went badly wrong here. What was supposed to be a so-so action flick starring someone who plays baseball (or something), turned out to be a well-directed, smartly written and nicely paced action flick. They even made the effort to write in a decent villain. Somewhere between Con Air and Backdraft - and definitely worth a watch.

Good and dangerously action of firestorm. Sometimes spectacular and often hailariously corny, but gosh darnit, occasionally educational. For instance, did you know that at 300 degrees trees explode from their boiling sap?
See Details