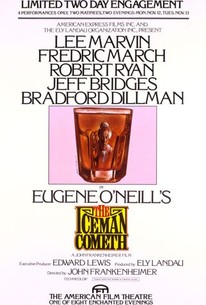 The Iceman Cometh
1973, Drama, 3h 59m
11 Reviews
500+ Ratings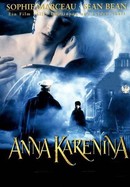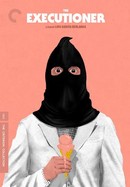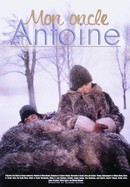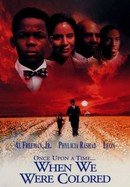 Once Upon A Time... When We Were Colored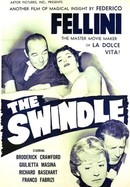 Rate And Review
Movie Info
Based on the play by Eugene O'Neill, this drama begins as the sad-sack patrons of a New York City bar await the arrival of salesman and drinking buddy Theodore Hickman (Lee Marvin). Known to the regulars of the watering hole as Hickey, he passionately encourages his fellow alcoholics to give up their pipe dreams and embrace their harsh realities. As Hickey makes his case for letting go of all delusions, to the resentment of his friends, secrets from his own past are revealed.
News & Interviews for The Iceman Cometh
Audience Reviews for The Iceman Cometh
Indeed, people, the Iceman does cometh, and it's taking him a long, long, long time to get here. Man, as if "Birdman of Alcatraz" wasn't long enough, I don't even know how John Frankenheimer was able to pull off a four-hour-long film about Iceman from "X-Men". No, I know "Birdman of Alcatraz" was not about Birdman, and I certainly know that this film is not about Iceman, because if I'm going to spend four hours watching a film, then I better remember it. Of course, the memorability of this film is also helped by the final product's being pretty good, and if I hadn't had kind of expected that (Four hours, it better be good), I probably would have preferred the film about X-Men's Iceman, because even though that film's story would have mostly likely been less compelling than this one's, in retrospect, we've gotten used to overlong superhero films enough for them to sound a whole lot more interesting than four hours of people sitting in one of two rooms and talking about their lives. Hey, I reckon John Frankenheimer managed to pull things off, though, in all fairness, this film does mainly take place in a saloon, and when I see Lee Marvin around booze, I for one find my hair standing up. I could have said that Marvin pumps up the intrigue of this film because this film is about him conversing with and analyzing people, something that he supposedly did pretty engagingly exciting week after exciting week as a detective on "M Squad", but Marvin only got three years worth of experience as an interesting interrogator out of that film, and this film is six years. Seriously though, people, this film is a consistently compelling one, but the fact of the matter is that there are challenges to your investment. I'd imagine it might terrify you to no end to hear me say that this four-hour-long dialogue drama is almost entirely dry, but thankfully, the dialogue is sharp enough and the performances are engaging enough to keep dullness at bay, but for only so long, because with absolutely no music between the opening and end credits and a deep meditation upon the dialogue, the atmospheric kick of the film is slave to the kick of the characters' interactions, so when the talk starts to meander, the film itself starts to meander, generally to a bland point, and occasionally to a boring point. Again, more often than not, the film entertains, but when it slows down, oh man, it slows down, distancing you from the constant exposition that you cannot afford to miss, even though there's only so much meat to this drama. Even with its outrageous length, this film's story concept is minimalist, taking place in only one setting and being entirely driven by people talking about whatever is, has or will be going on in their lives, and sure, dramas this humanly intimate can work, as reflected, of course, by this film's being so compelling, but there's only so much weight to this subject matter, and this film gives you plenty, and I mean plenty, of time to think about that. When I say that this film is four hours of people conversing, I mean that until the two intermissions pop in to serve as transitions between the times of the day, the lengthy interactions throughout this film go completely unabridged, and it's a really good thing that the writing, direction and acting are all strong and dynamic enough to keep liveliness up, because if this film's storytelling was not as compelling as it is, then the final product would have succumb to monotony, which isn't to say that there's any fully forgiving this film for being so overlong, as the extended meditations upon one interaction makes the eventual shift into another jarring, resulting in focal unevenness that still isn't so all over the place enough to fend off a certain consistency in repetition. The film simply takes too blasted long to tell a simple story, and sure, the final product is compelling enough to make most of its 239 minutes worth sitting through, but the fact is that there's plenty to question about this project, no matter how much the filmmakers don't want you to question their committed efforts. I can understand director John Frankenheimer's palpable pride, as he and his peers handle this film so well that no matter how excessive it gets, it firmly sustains compellingness, but the ambition in this problematic project really emphasizes what is done wrong and what could never be done right in this film, whose shortcomings, both consequential and natural, leave the final product to go greatly threatened by underwhelmingness. Needless to say, it's pretty remarkable how much this film ultimately rewards through all of its shortcomings, not quite being all that upstanding, but, thanks to plenty of inspiration, thoroughly compelling, or at least kind of handsome. There really is not a whole lot to say about Ralph Woolsey's cinematography, so I'm making something of a stretch by commending the visual style of the film, but not so much so that I'm lying when I say that the film is, at least for its time, good-looking, as Woolsey reflects progression in the time of the day we spend with our leads through subtle plays with lighting that not only keep the setting feeling, to a moderate degree, dynamic, but grace the film's visual style with some handsome unique touches. If you pay attention to Woolsey's tasteful photographic efforts, you can expect to be pretty impressed, but then again, the point is that you really have to analyze this film in order to appreciate its visual style, because even that is thin in its quality, being complimentary to the engagement value of the final product, but most certainly not enough to support a drama this immense in length and limited in punch. No, people, the engagement value of this film entirely rests on the shoulders of its substance, and on that level, the final product delivers about as much as it can, which is impressive, because it can't possibly be easy to pull off a drama like this, as it is so minimalist and meditative upon simple, character-defining and often thematic interactions, but nevertheless with a potential that, if adequately well-explored, can really compel, and is indeed very well-explored. Director John Frankenheimer has only so much to play up as this film's storyteller, but he makes sure that his limited efforts really count by paying enough thoughtful attention to subtle story structuring touches to keep you consistently compelled, and generally pretty entertained, by mere colorful dramatic interactions, which wouldn't be as endearing as they ultimately are if they weren't structured so well in Thomas Quinn Curtiss' script adaptation of the efforts of playwright Eugene O'Neill, whose excellent dialogue is remarkably witty and insightful, with a color that keeps entertainment value alive and well through all of the atmospheric dryness, while using a great deal of time wisely to steadily flesh out the distinct depths of each of the layered individuals who drive this meditative ensemble character study. In a film like this, subtle touches can go a long way, and while there are some flaws in the direction and writing that make the natural shortcomings all that more glaring, what is done right in storytelling is mighty worthwhile, but at the end of the day, what can make or break the reward value of this well-told character study is the quality of the portrayers of the characters, which is why the performers make sure that they deliver about as much as anyone involved in this project, at least up to a point. This meditation upon the unraveling of flawed humans is a bit too steady for the dramatic heights that really flaunt the talent of the cast to be all that recurring, and it's not like the acting is across-the-board appealing, with Tom Pedi boasting an aggravatingly overdone Italian-American accent, while actresses Hildy Brooks, Juno Dawson and Evans Evans prove to be about as unappealingly obnoxious as their particularly unlikable characters, but on the whole, most every one of the members of the large cast behind this minimalist drama delivers, not just on convincing chemistry, but on thoroughly convincing dramatic punch, with Lee Marvin being charismatic and sometimes subtly engaging as the wise, but flawed man who feels that he is the voice of reason, while most every one of Marvin's peers - such as a then-retiring and subtly piercing Fredric March, a posthumously presented and unpredictable Robert Ryan, a young and highly promising Jeff Bridges, a show-stealingly intense Bradford Dillman, a heavily spirited, if sometimes over-the-top Sorrell Booke, etc. - range from engrossing to surprisingly powerful, boasting remarkable dramatic layers of human emotion that define the characters in a way that just has to be boasted about, even though there are too many strong performances in this film to name off. Family and friends conflicts, prejudice, personal flaws and addictions, unnerving secrets and miserably aging are some of many profound themes meditated upon throughout this human drama, whose inspired storytelling and performances back memorable and compelling characters, and by extension, a memorable and compelling film, which may be too thin and excessive for its own good, but rewards the patient with powerful highlights amidst consistent and thorough comepllingness. When all of the talk is finally done, the final product is left too scarred by bland spells, natural shortcomings and considerable dragging - which also sparks anything from repetition to repetition - to be all that outstanding, but through subtly impressive cinematography, thoughtful directorial storytelling, witty and well-rounded writing and acting which generally ranges from strong to truly outstanding, John Frankenheimer's "The Iceman Cometh" thoroughly compels through all of its shortcomings enough to reward as a thoughtful meditation on the interactions of flawed men who work to unravel their human depths. 3/5 - Good

Long winded and depressing as is typical of O'Neil, but horribly, horribly true.
See Details