30 Beats
2012, Comedy/Romance, 1h 28m
22 Reviews
1,000+ Ratings
You might also like
Pretty Maids All in a Row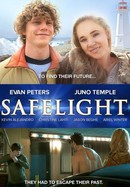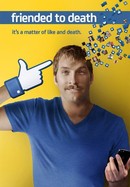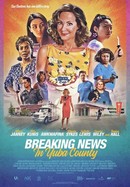 Breaking News in Yuba County
Where to watch
Rent/buy from $3.99
Rate And Review
Movie Info
The lives of a number of New Yorkers (Jennifer Tilly, Ingeborga Dapkunayte, Paz de la Huerta) intertwine through a chain reaction of sexual encounters sparked by a summertime heat wave.
Audience Reviews for 30 Beats
This is one of those movies where everyone only has about 20 minutes screen time (if that) and you never really get to know any of them in any depth. I personally don't usually like that, but this wasn't actually horrible. Though, that could be because I had really low expectations. I don't really take anything away from this movie either - no moral, no meaning. It's just about a bunch of people having sex in different contexts. I had a good idea as to where everything was leading quite early in the movie, but that was okay. So yeah, there's nothing special about this movie and there are a lot of better things you could spend yourself watching. I only watched it for Lee Pace, and he was lovely, but since no one is in this movie for very long, that wasn't the best reason to watch it. What did this movie teach me? Bring a girl three blue roses and a lemon and she'll talk to you...but then she'll go sleep with her chiropractor.

I watched the movie, rated it and went to RT to paste my review from Words on my computer and I was shocked to see 5% on the ratings and mostly bad words for this, if you ask me, very smooth viewing! This social study/romance film, written and directed by Alexis Lloyd was delightful to watch, especially that the stories were excellently interwoven to give you the understanding of the journey the characters were on. Very fresh casting of familiar but somehow not too popular faces, included Ingeborga Dapkunaite, Jason Day, Vahina Giocante, Paz de la Huerta ("Enter the Void") and Lee Pace ("The Fall") and all of them preformed very well. Ten characters displayed different views and understandings of love and desire, each one caught beyond his or her control in a chain reaction of seduction, impulses and self-discovery. And this is not a typical romantic comedy you are used to these days - there is no wonder people reacted negatively! From the first moment starts rolling like avalanche... and never stops...