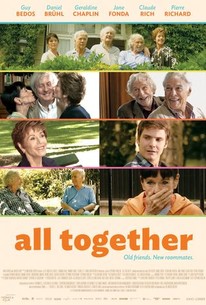 And if We All Lived Together?
2011, Comedy/Drama, 1h 36m
19 Reviews
1,000+ Ratings
You might also like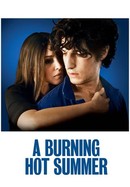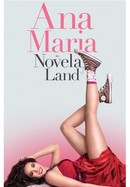 Where to watch
Rent from $2.99
Buy from $19.99
Rate And Review
And if We All Lived Together? Photos
Movie Info
An anthropology student moves in with a group of seniors (Jane Fonda, Pierre Richard, Claude Rich) who have set up a household together so that they can take care of one another as their physical and mental health declines.
Audience Reviews for And if We All Lived Together?
It's really hard to hate this movie due to its talented cast, but I did find that the subject matter is sort of handled with kid gloves and it doesn't really explore the complexities of what it is to be an aging group of friends in this world and dealing with issues relevant to them. I mean they do deal with getting older and facing certain health issues as well their relationship with their children, but, again, it isn't particularly complex storytelling right here. It's just content to get by on the talent of its cast, and I can't blame this approach because the cast is great with a lot of talented people. Even if the story isn't complex, that's not to say it is bad, I think it is very entertaining to follow this group of aging friends and the stuff that comes out of that. Perhaps some of it is a bit aimless, but I found it to be an entertaining story with plenty of great material for the cast to perform. I did find the ending to be particularly bittersweet because of the implications of it and how Albert's condition will only get worse, but touching in seeing how Albert's friends are sticking by him during his worst moments. I definitely really liked this movie, it isn't perfect and in some ways it could've been better at creating a better and more believable story for this cast, but it's still a really entertaining movie with an excellent cast.