Carmel
(2009)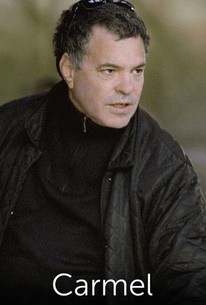 Movie Info
Israeli filmmaker Amos Gitai offers an impressionistic look at his nation's long history of armed conflict in this experimental feature. Carmel begins with a re-creation of a battle from the first century, with Hebrews fighting off an invading Roman army, and the cascade of images that follows explores the theme of war and violence in Israeli history. The film also touches on the 1973 Yom Kippur War (which Gitai himself fought in) and current waves of terrorism and violence, as well as the less aggressive but equally telling conflicts that are a part of everyday life and the role of the media in feeding a culture of brutality and reprisal. Carmel features narration from the legendary French actress Jeanne Moreau and an eclectic musical score than runs the gamut from Gustav Mahler to the Israeli punk-rock band the Jews. Carmel was an official selection at the 2009 Toronto International Film Festival.
Critic Reviews for Carmel
Audience Reviews for Carmel
½
This confusing collection of sometimes surreal vignettes appears to be an autobiographical reflection by its Israeli director, mixed with recreations of a battle between Romans and Jews and poetry read by Jean Moreau. There are a few interesting moments, like when an Israeli and a Palestinian carry on a "conversation" in which each delivers a separate monologue, but mostly, it's people you can't place reading letters from relatives you don't know.
Carmel Quotes
There are no approved quotes yet for this movie.