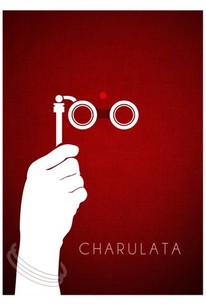 Charulata
1964, Drama, 1h 57m
29 Reviews
500+ Ratings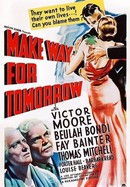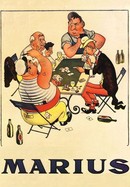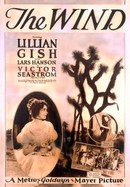 Children of the Marshland The Story of the Last Chrysanthemums
Where to watch
Rent/buy
Subscription
Rent/buy
Rate And Review
Movie Info
In 1870s India, Charulata (Madhabi Mukherjee) is an isolated, artistically inclined woman who sees little of her busy journalist husband, Bhupati (Sailen Mukherjee). Realizing that his wife is alienated and unhappy, he convinces his cousin, Amal (Soumitra Chatterjee), to spend time with Charulata and nourish her creative impulses. Amal is a fledgling poet himself, and he and Charulata bond over their shared love of art. But over time a sexual attraction develops, with heartbreaking results.
Audience Reviews for Charulata
This beautiful film from Director Satyajit Ray has a lot of things going for it, the story of repressed passion, of course, but also elements of philosophy and politics, as well as some absolutely sumptuous sets. Based on Tagore's novella 'Nastanirh', which itself was based on Tagore's own attraction to his brother's wife, 'Charulata' tells the tale of the growing attraction between a cousin (Amal, played by Soumitra Chatterjee) who visits a newspaper publisher (Shailen Mukherjee), and the publisher's wife, Charulata (Madhabi Mukherjee). The pair are encouraged to spend time together by the publisher, who loves his wife but is too busy with his job to spend time with her, and the feelings they begin to have are subtle and begin with discussions of writing. There are some nice moments with Amal singing to Charulata, as well as a fantastic scene with her swinging while he lays in the grass beside her. This is a subtle, deft, perfectly told story; the betrayal is contained to emotions, not physical acts, and is more powerful as a result. All of the actors turn in excellent performances, and Ray's direction is brilliant. The philosophical moments elevate the film ala Bergman, and here are a couple of quotes: "I was thinking all of life is like a rhythm. Birth...death. Day...night. Happiness...sorrow. Meeting...parting. Like the waves on the ocean, now rising...now falling. One complements the other." "Even as Prince Abhimanyu, while still in the womb, learned only how to penetrate enemy formations, but not how to withdraw. So a river, emerging from the mountain's rocky womb, can only advance and knows not how to turn back. O river! O youth! O time! O world! You too can only march onward. You never turn back along the path strewn with memory's gilded pebbles. Only the mind of man looks back. The rest of creation never does."

[font=Century Gothic]In "Charulata," it is 1879 and Bhupati(Shailen Mukherjee) feels sorry for his beautiful wife, Charulata(Madhabi Mukherjee), since he is so busy publishing his newspaper that he has very little time to spend with her. Fearing that she is lonely, he summons his carefree brother, Amal(Soumitra Chatterjee), a poet who dreams of traveling to England. That is not the only reason as he also offers him a job and starts to think about possible marriages for him.[/font] [font=Century Gothic][/font] [font=Century Gothic]"Charulata" is a resonant and understated soap opera with political overtones set in colonial India. Bhupati is an anglophile who publishes his newspaper, The Sentinel, in English, while wearing European clothing. He believes in democracy and freedom of the press in criticizing the colonial government. One presumes that he will get a very rude awakening one day when he discovers that the rule of law is not applied equally to everyone in India. So, you could see the beginnings of nationalism here in the recently united subcontinent.[/font]

In-laws. Gotta watch out for 'em. They'll get ya.
See Details