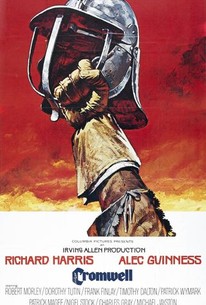 Cromwell
1970, History/Drama, 2h 25m
7 Reviews
1,000+ Ratings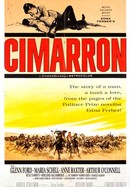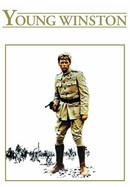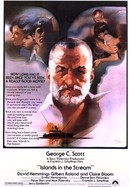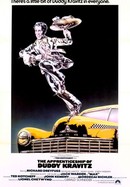 The Apprenticeship of Duddy Kravitz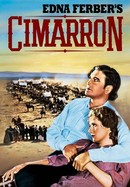 Where to watch
Rent/buy
Subscription
Rent/buy
Rate And Review
Movie Info
In 1640s England, King Charles I (Alec Guinness) is engaged in a power struggle with Parliament, and civil war seems imminent to House of Commons member Oliver Cromwell (Richard Harris), who's preparing to depart for the American colonies. When he's asked to stay to fight for the Parliamentary cause, however, Cromwell agrees and proves himself a brilliant leader of the Roundhead army. Soon, it's up to him to lead his army to victory over the king's Cavaliers and take back England for the people.
Audience Reviews for Cromwell
A great film made greater by the two leads.

Aided by a very good cast, "Cromwell" is a lavish if mostly simplistic spectacle about the conflict between Parliament led by Oliver Cromwell(Richard Harris) and King Charles I(Alec Guinness) that starts in 1640 as England is facing an invasion from Scotland and Cromwell is about to immigrate to America with his family and fellow Puritans. However, the cause of defending farmers from the king's interests intercedes and Cromwell and his allies work tirelessly in Parliament in an escalating fight that leads to civil war. What works best in "Cromwell" is the contrast between Charles and Cromwell which is expressed perfectly in a great debate about whether ordinary men are capable of extraordinary things. Cromwell takes one side of this argument as he fights for a more just society but loses himself along the way, eventually becoming a tyrant as much as the one he eliminates. On the other hand, the subject of religion is skirted over as is Cromwell's brutal stint in Ireland.(Gore Vidal once wrote that the Puritans left England not because they were persecuted but because they were persecuting everyone else.) The movie's one critical error is in arguing that a country requires a strong head of state to succeed. Just don't knock anarchy if you haven't tried it.

<i>"It's an odd thing, Mr. Ireton. Every man who wages war believes God is on his side. I'll warrant God should often wonder who is on his."</i><br/><br/> <b>Director:</b> Ken Hughes <b>Starring:</b> Richard Harris, Alec Guinness, Robert Morley, Dorothy Tutin <b>Running time:</b> 139 minutes <b>Country:</b> UK<br/><br/> I had high expectations for this film because it stars two great and late actors who were both very talented but what I was mostly disappointed with in this film was that I don't think the acting from the actors were brilliant. It is good when it comes to action but when it comes to the story it feels sort of rushed. When the English Civil War ends it feels really rushed from then until the end. The Civil War ended about 1 hour 30 minutes and it had less than 40 minutes to try and write up and film the rest of the story with 2 hours 15 minutes duration. Well, that is what I think about it anyway. The costumes, art direction and cinematography were the best thing about this film apart from that is was pretty crap.<br/><br/> I wasn't that keen on neither Richard Harris as Oliver Cromwell nor Alec Guinness as King Charles I because neither actor made Charles or Cromwell very believable like they were history and lived 400 years ago. Richard Harris was better than Alec Guinness but neither actor gave me that feeling where there was any proper emotion involved within the characters like that really was England 400 years ago.<br/><br/> Ken Hughes' direction wasn't brilliant to be honest because it wasn't as believable as I was anticipating. The epic action scenes in the English Civil War didn't really help it very much. I wasn't that fond of the script neither because it was more like a made-up story rather than historical England. I am disappointed with saying that but it is true though.<br/><br/> This film won the Oscar for Best Costume Design and was nominated for Best Music Original Score but lost to Love Story. It was nominated for Best Music Original Score at the Golden Globes but lost to Love Story. Overall, Cromwell is a film that I found really disappointing. Alec Guinness was a legendary actor and his portrayal of King Charles I is at the moment his most disappointing. The late Richard Harris wasn't bad and wasn't good either but he was better. It is a film that is <b>extremely</b> underrated but should be considered for its technical design rather than its acting, directing and producing.

Caught this at the weekend. One of those big historical films that Britain used to make. Harris is excellent and really gets his teeth into the role. Great to see him acting in a 'class' project (sadly he will mostly be remembered by most young people now as an old wizard!). Guiness is also brilliant as Charles and in fact the film suffers once his character is executed. Yes the film is overlong and is probably not historically accurate but they don't make them like this anymore. Shame.
See Details