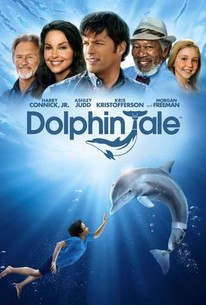 Dolphin Tale
2011, Kids & family/Drama, 1h 53m
114 Reviews
25,000+ Ratings
What to know
critics consensus
Wisely dialing down the schmaltz, Dolphin Tale is earnest, sweet, and well-told, a rare family film that both kids and parents can enjoy. Read critic reviews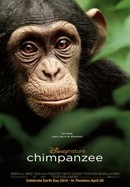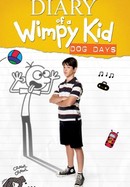 Diary of a Wimpy Kid: Dog Days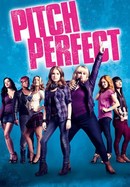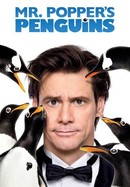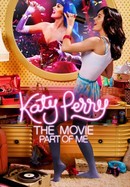 Where to watch
Rent/buy
Rent/buy
Rent/buy
Rate And Review
Movie Info
While swimming free in the ocean, a young dolphin gets caught in a trap and severely damages her tail. Though she is rescued and transported to Clearwater Marine Hospital, her tail cannot be saved, and the prognosis is dire. What the dolphin, now named Winter, needs is a miracle. She gets that miracle in the form of a marine biologist (Harry Connick Jr.), a prosthetics designer (Morgan Freeman), and a devoted boy (Nathan Gamble), who find a way to help Winter swim again.
News & Interviews for Dolphin Tale
Audience Reviews for Dolphin Tale
Predictable children's movie but oh, so inspirational. Loved the real footage at the end.

This movie seemed a bit like this generations, 'Free Willy', I caught a lot of the same ideas and overall family friendly feel in it. Of course, this movie was inspired by a true story, so not sure what all was legit and what all was added drama but the overall conclusion was it was a decent-family friend feel with a great message to be told. Dolphin Tale focuses on a rescued Dolphin befriended by a boy who discovers it wrapped up in a net on the beach. The boy, struggling with his own problems in life, finds solitude in his time with the Dolphin forming a bond between them that helps them both continue on and keep fighting the hardships of life thrust in their direction. An attempt at a bionic tale (which obviously eventually works) is the core of the movie, the message, is the struggle for those with handicaps and over-coming odds in life no matter what they are. I thought the message for children especially, those with disabilities, who can find some type of encouragement and hope through this film was amazing and that's what won me over in a family-friendly film that typically wouldn't catch my mind or time. It wasn't the greatest acting, wasn't the greatest movie, in fact as a movie by itself I am not sure it stands up to many others very well but the overall but the overall message and reality behind the story is what really stood out to me. It's a sloppy movie for a true movie critic, but, its inspiration and a feel good film, especially for children. So for that, it's not for all, but is for some...average on my rating scale...

Starring Harry Connick Jr., Ashley Judd, and Morgan Freeman, "Dolphin Tale" is exactly what you would expect. It's a movie about a boy(Nathan Gamble) who befriends an injured dolphin. The dolphin loses it's tail, and the boy then sets off to get help to get the dolphin a prostetic tail. It's a cross between "Soul Surfer" and "Free Willy". Total family movie, that runs too long and is borderline boring in some parts, but overall it's decent. The performances are good, the dolphin is cool, and the effects are well done. The movie is obviously made for 3D, but I only watched it in 2D on Blu Ray, and it still looks beautiful. That being said, not a movie I will probably watch again, but still okay enough for one watch.

I don't know how, but director Charles Martin Smith managed to make below average movie out of exceptional book and amazing true story of Winter, a bottlenose dolphin that was rescued in December 2005 off the Florida coast and taken in by the Clearwater Marine Aquarium. Winter lost her tail after becoming entangled with a rope attached to a crab trap and was fitted with a prosthetic one. I love animals and good movies with animals but this is not the one I'll put in that category. It was far from what it should be: heart-warming, dramatic, and cleverly-told! There was no character development and a poorly written script, which changed the original story adding bits which are unbelievable, just caused me to define this movie with one word: cheesy!
See Details