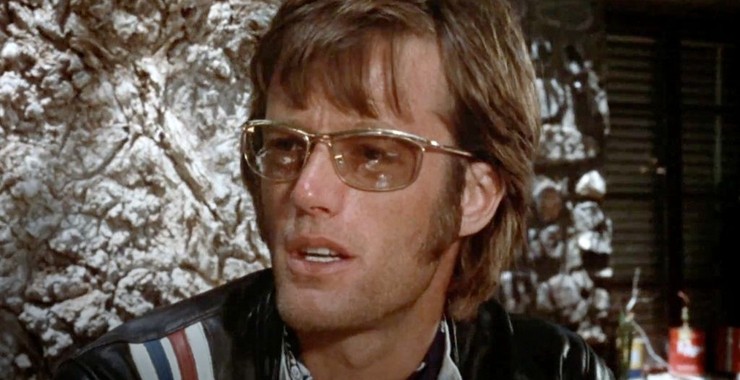 TRAILER 0:56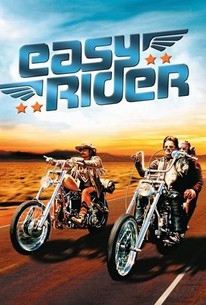 Easy Rider
1969, Drama, 1h 34m
55 Reviews
50,000+ Ratings
What to know
Critics Consensus
Edgy and seminal, Easy Rider encapsulates the dreams, hopes, and hopelessness of 1960s counterculture. Read critic reviews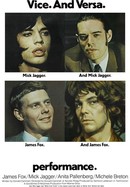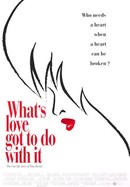 What's Love Got to Do With It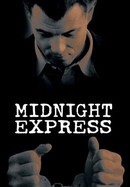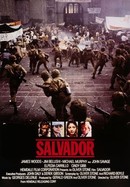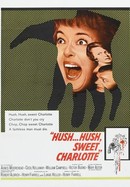 Hush... Hush, Sweet Charlotte
Where to watch Easy Rider
In Theaters
Rent/buy
Rent/buy
Subscription
Subscription
Rent/buy
Watch Easy Rider with a subscription on Paramount Plus, Showtime, rent on Amazon Prime Video, Vudu, Apple TV, or buy on Amazon Prime Video, Vudu, Apple TV.
Rate And Review
Easy Rider videos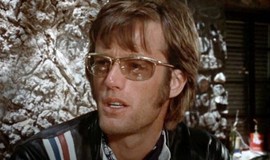 TRAILER 0:56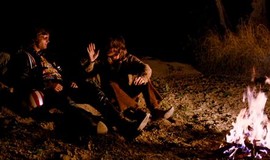 Easy Rider: Official Clip - We Blew It
CLIP 1:30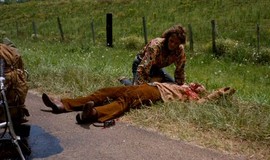 Easy Rider: Official Clip - The End of the Road
CLIP 1:54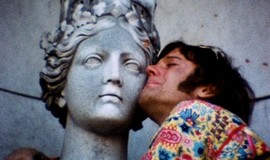 Easy Rider: Official Clip - Cemetery Acid Trip
CLIP 2:06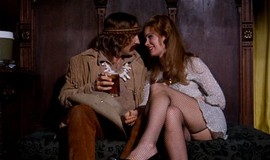 Easy Rider: Official Clip - House of Blue Lights
CLIP 2:11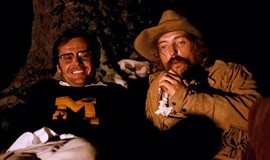 Easy Rider: Official Clip - You Represent Freedom
CLIP 2:05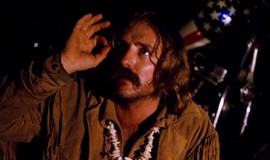 Easy Rider: Official Clip - Unidentified Flying Object
CLIP 2:04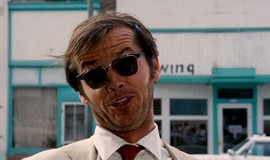 Easy Rider: Official Clip - You Got a Helmet?
CLIP 1:54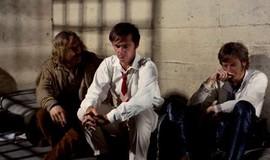 Easy Rider: Official Clip - Cellmates
CLIP 2:12
Easy Rider Photos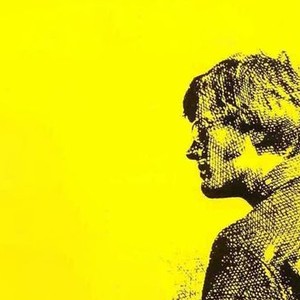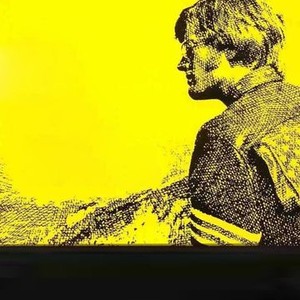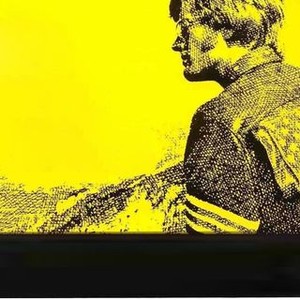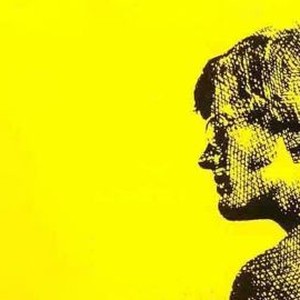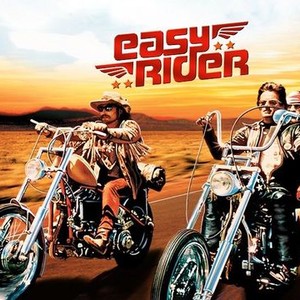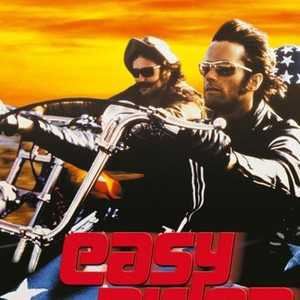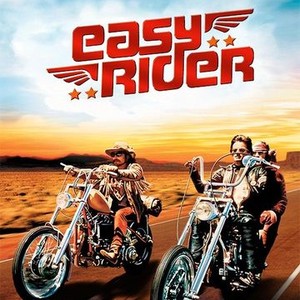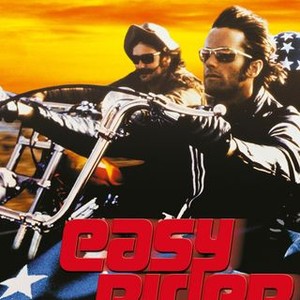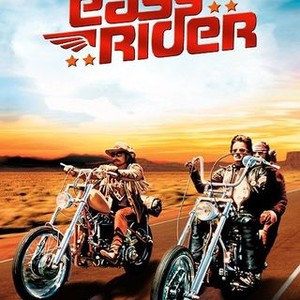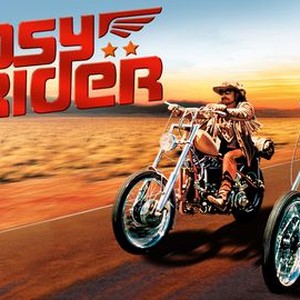 Easy Rider (1969)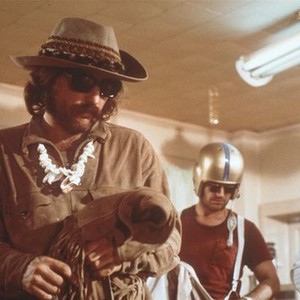 Easy Rider (1969)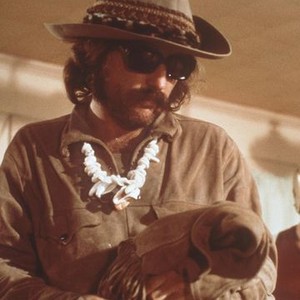 Easy Rider (1969)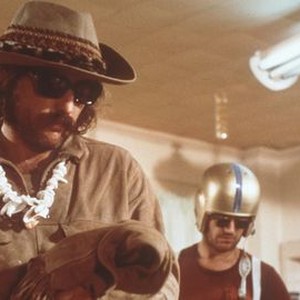 Easy Rider (1969)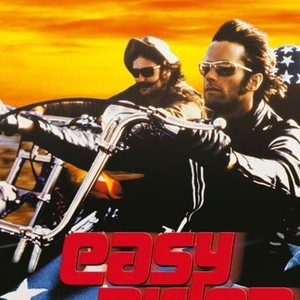 Easy Rider (1969)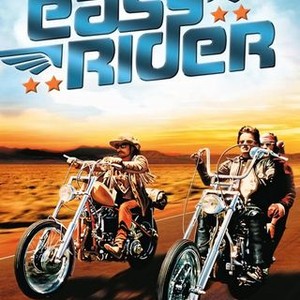 Easy Rider (1969)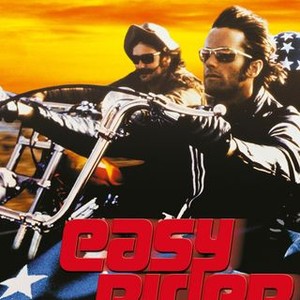 Movie Info
Wyatt (Peter Fonda) and Billy (Dennis Hopper), two Harley-riding hippies, complete a drug deal in Southern California and decide to travel cross-country in search of spiritual truth. On their journey, they experience bigotry and hatred from the inhabitants of small-town America and also meet with other travelers seeking alternative lifestyles. After a terrifying drug experience in New Orleans, the two travelers wonder if they will ever find a way to live peacefully in America.
Rating: R

Genre: Drama

Original Language: English

Director: Dennis Hopper

Producer: Peter Fonda, Bob Rafelson

Writer: Peter Fonda, Dennis Hopper, Terry Southern

Release Date (Theaters): original

Release Date (Streaming):

Runtime:

Distributor: RCA/Columbia, Columbia Pictures

Production Co: Columbia Pictures Corporation

Sound Mix: Mono

Aspect Ratio: 35mm, 16mm, Flat (1.85:1)
News & Interviews for Easy Rider
Audience Reviews for Easy Rider
This movie honestly sucks. I can't figure out why people enjoyed it so much. It's a mess.

Ah, the death of the American Dream, summarized in one final shot. "Easy Rider" is one of those films that's basically a required viewing for almost everyone because of the effect that it had on independent cinema and the world in general, but in all honesty, it isn't very good. Besides an influential soundtrack, its relevant thematic content and Jack Nicholson's memorable performance, "Easy Rider" is easily forgettable. Not much happens in its hour-and-a-half running time, and Dennis Hopper's representation of the hippie movement is narcissistic to say the least. Most of the problems in "Easy Rider" stem from the fact that it's dated, which is almost unfixable, so there's much to do except appreciate it for what it is and move on.

Captain America: No, I mean it, you've got a nice place. It's not every man that can live off the land, you know. You do your own thing in your own time. You should be proud. "A man went looking for America. And couldn't find it anywhere..." Easy Rider is the quintessential hippy movie. It does the best job of any film I've ever seen at summing up the hippy state of mind and the hippy experience. The acid trip scene in this film is the best tripping scene ever filmed in my opinion. It's actually the only time I've seen a movie that gets the acid trip right. Two biker hippies make a big cocaine sale and then leave L.A. for a cross country road trip to New Orleans for Mardi Gras and then to their retirement in Florida. Along the way they pick up a couple of interesting characters, spend a little time in jail, smoke marijuana, and deal with the anti-long haired hippy stereotypes of the south. The cast is pretty good here with Peter Fonda, Dennis Hopper and an excellent performance from Jack Nicholson. This is as anti-establishment as movies come and Dennis Hopper's direction is great. This is certainly a movie for those who have a similar view on life as that of the hippie generation. The fact that I'm a modern day hippy(if I get enough sticky) makes this film all the more enjoyable and also all the more infuriating. Terrific movie.

Perfectly vibing the disenchantment of the post-Vietnam, post-civil rights, post-summer of love America (the new noir, with a touch of cowboy thrown in for flavor), Hopper and Fonda ARE the guys your parents warned you about (or said you were gonna be), looking for the big score to-get-away-from-it-all at last. What they find instead is one spaced out country,man, and a bit of film history. The LSD trip segment alone is worth the entire film, and that's only one part of it. They nail it.
See Details