Era notte a Roma (Escape by Night)
(1982)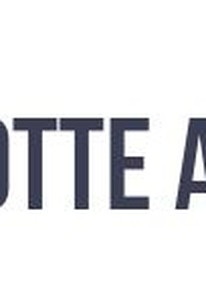 AUDIENCE SCORE
Critic Consensus: No consensus yet.
Movie Info
Fin 1943, dans l'Italie occupée. Trois prisonniers alliés évadés sont recueillis par une jeune femme qui fait du marché noir et son fiancé résistant. Laura Betti, Giovanna Ralli, Serguei Bondartchouk, Peter Baldwin.
Critic Reviews for Era notte a Roma (Escape by Night)
Audience Reviews for Era notte a Roma (Escape by Night)
"Era Notte A Roma" is set in Italy in 1943 where a group of nuns accept three escaped allied prisoners, Michael Pemberton(Leo Genn), Fyodor Nazukov(Sergei Bondarchuk) and Peter Bradley(Peter Baldwin), trying to get back to their units, in exchange for buying heavily discounted food. The men find themselves in Rome the following morning under the care of Esperia(Giovanna Ralli) who while possibly a lady, is certainly not a nun, as she makes her living through the black market. Reluctant at first at taking the men in, she still feels a responsibility for them and gets a doctor(Enrico Maria Salerno) to care for Peter's badly injured knee. "Era Notte A Roma" is an emotionally resonant and suspenseful look at Italy during wartime specifically and the rules of hospitality in general.(Is it any coincidence that the movie is partially set at Christmas?) In short, in exchange for accepting generosity, try not to overstay your welcome at the same time. There is one telling exchange where the characters mull about how Fascism can succeed in a country where there are apparently no Fascists.(There is a similar exchange in the novel of "Catch-22" and "The Conformist" would build a whole movie around the theme.) Director Roberto Rossellini smartly explains that in his country of Italy, the people follow the leader, like most places, while also following their hearts, even at the risk of a firing squad.
Era notte a Roma (Escape by Night) Quotes
There are no approved quotes yet for this movie.