Exporting Raymond
2010, Documentary, 1h 26m
25 Reviews
1,000+ Ratings
You might also like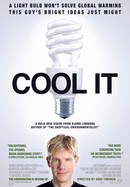 Rate And Review
Movie Info
Television producer Phil Rosenthal, creator of "Everybody Loves Raymond," travels to Moscow to retool the hit show for Russian audiences. However, Rosenthal hits a number of bumps on the road to launching the new version of "Raymond." He's blocked from hiring the actor he wants for the lead role, executives refuse to tape the show in front of a live audience, and a costume designer has a completely opposite view on how the cast should be dressed.
Critic Reviews for Exporting Raymond
Audience Reviews for Exporting Raymond
"Exporting Raymond" is an entertaining documentary about Philip Rosenthal's attempts to export the hit sitcom 'Everybody Loves Raymond,' inspired by his elderly parents' inability to turn on their computer, to Russia(where it is now called 'Everybody Loves Kostya') wherein he also takes a couple of witty shots at the fourth wall. With the exception of a particularly fashionable costume designer, Rosenthal discovers most of the problems to not be cultural, as he proves beyond a doubt how universal family and marriage are, but economic, as he finds production values lower than he is used to, making the use of a studio audience more than slightly improbable.(As far as cultural differences, this is nothing compared to "The Bridge" being transposed from Scandinavia to El Paso/Juarez.) Russia being such a gilded society also explains the success of shows like "Who's the Boss?" and "The Nanny"(It's as hard to imagine "The Nanny" being done without Fran Drescher, as it is with her.) there and that maybe getting the kidnap and ransom insurance may not have been such a bad idea, after all.

At times Exporting Raymond seems to drag from boredom, but at times it becomes semi interesting when it shows how television works in Russia. Phillip Rosenthal seems like a nice guy, but we have to sit through his forced reactions to various things in Russian culture. Its cool to see how other countries recreate popular American sitcoms and this movie has some funny moments, but I was never truly interested.

Follows Phil Rosenthal (Creator of Everybody Loves Raymond) on an eye-opening and often hilarious journey as he travels overseas to make a Russian version of his beloved comedy. A great study on the cultural differences between the USA and Russia. Rosenthal's quirky and somewhat sarcastic sense of humor does little to smooth things over with those tasked to make the show translate well with the Russian people, and it is really funny to watch. It also points out the very similar and often identical ways that executives run the entertainment industry. Which is to say, it is often frustrating and rage-inducing. A really unique and interesting documentary film, made by the guy who lived through it all and came out with a better understanding. Of what it takes to make people laugh.
Quotes
There are no approved quotes yet for this movie.