Far From Home: The Adventures of Yellow Dog
1995, Kids & family/Adventure, 1h 20m
7 Reviews
5,000+ Ratings
You might also like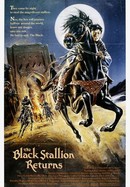 The Black Stallion Returns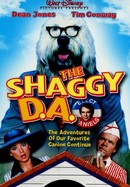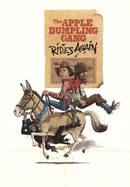 The Apple Dumpling Gang Rides Again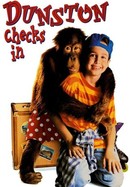 Where to watch
Rent/buy from $3.99
Rent/buy from $3.99
Rent/buy from $3.99
Rate And Review
Far From Home: The Adventures of Yellow Dog Photos
Movie Info
While sailing off the shore of British Columbia, John McCormick (Bruce Davison), his son, Angus (Jesse Bradford), and the boy's Labrador retriever, Yellow, encounter severe weather. When Angus and Jesse are knocked overboard, John struggles to rescue them, but to no avail. After washing up on the coast of a remote wilderness region, Angus and his dog do their best to survive, contending with both the elements and dangerous wildlife as the boy's parents embark on a quest to find them.
Audience Reviews for Far From Home: The Adventures of Yellow Dog
I like any film with dogs in it.

A teenage boy named Angus (Jesse Bradford) gets lost after he and his dad were involved in a major boat crash during a storm at sea. Now it's up to Angus to survive in the vast woodlands with sea all around him, but fortunately, he is keen on survival skills. But that's not all. Not only does Angus have two GREAT parents (Mimi Rogers and Bruce Davison) who refuse to give up on searching for him, he has a new pet dog, Yellow, that stays alongside him and helps tremendously by providing courage and companionship. "Far From Home - The Adventures of Yellow Dog" is a GREAT movie. Many critics scorched the film by saying that it's predictable and a little cliched. Maybe it is, but so what!?! It's a great family drama that the whole family can sit and watch together time and time again and it's one movie that never gets old. I don't know about everybody else, but I think "Far From Home - The Adventures of Yellow Dog" is an all-around great movie in every way. Mimi Rogers and Bruce Davison do a spectacular job of acting as great parents would in that situation, Yellow (Dakotah) is a smart dog that has a likable charm, and everybody else in the film does a good job of acting. Just as great is the film itself. There are parts full of suspense, feel-good sequences, and yes, you guessed it, parts that are tear jerkers. Not to mention that a perfect musical score is also included to give "Far From Home - The Adventures of Yellow Dog" an even higher boost. I've always been a huge fan of almost any kind of drama movie, and the ones about survival are one of my favorite genres of drama. If you want a great family drama to add to your collection, if you're a dog lover, or if you like great survival or drama films in general, do yourself, your family, or whoever a huge favor and purchase "Far From Home - The Adventures of Yellow Dog" today! You will NOT regret it! I hope they make a DVD version of this movie one day. NOTE: That was my Amazon review from the year 2001. I love a lot of dog movies, and this one is one of my favorites of them.