What to know
critics consensus
A bonkers B movie occasionally elevated by its A-list talent, Greta dives headlong into camp and struggles to stay afloat. Read critic reviews
You might also like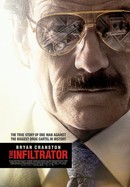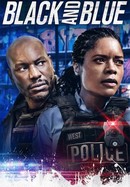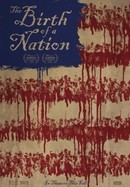 Where to watch
Buy from $6.99
Rent/buy from $3.99
Rent/buy from $3.99
Rate And Review
Movie Info
Frances finds a handbag on the New York subway and promptly returns it to Greta, an eccentric French piano teacher who loves tea and classical music. Having recently lost her mother, young Frances strikes up a seemingly harmless friendship with the lonely and kindly widow who enjoys her company. But when Greta's behavior becomes increasingly erratic and obsessive, Frances does whatever it takes to end the toxic relationship before things spirals out of control.
Audience Reviews for Greta
From director Neil Jordan comes the psychological thriller Greta. When Frances returns a hand bag to its owner after finding it on the subway the two become friends, but Frances soon becomes concerned when her new friend starts stalking her. Starring Chloë Grace Moretz, Isabelle Huppert, and Maika Monroe, the film has a solid cast that gives good performances. And, Jordan does an impressive job at heightening the tension and suspense. Still, the plot is pretty formulaic; using a lot of standard obsession/stalker tropes. Yet despite its weaknesses, Greta is a frightful and disturbing horror film.

FRENCH DRIP - My Review of GRETA (2 1/2 Stars) Thereâ(TM)s nothing wrong with a good pulpy thriller, but as the language of cinema has advanced, it sometimes takes a new approach to pop. GRETA, the new film by Neil Jordan (THE CRYING GAME) and co-writer Ray Wright, brings a lot of fun to the table, a bonkers performance by French screen legend Isabelle Huppert which almost reaches Glenn Close in FATAL ATTRACTION heights, and some classically astute direction, but ultimately, itâ(TM)s fairly stale stuff. The film stars Chloë Grace Moretz as Frances, a gullible New Yorker (the only gullible New Yorker, mind you!) who one day finds a stylish purse left on the subway. Her stupidly funny roomie (are there any other kind in these films?) Erica (IT FOLLOWSâ(TM) Maika Monroe) suggests they keep the money in the handbag and go get colonicsâ¦which if youâ(TM)ve made your rent in New York is a reasonable next option. Frances, however, being from Ohio, returns the purse to its rightful owner, cash and all. Thanks a lot, filmmakers! Iâ(TM)m from Ohio too, and let me tell you a thing or two. Iâ(TM)d return the purse at a neutral spot, but Iâ(TM)m taking those bills to my nearest day spa stat! The owner turns out to be a sweet little French lady named Greta (Huppert), who invites Frances in for tea. They develop a friendship, with Frances playing right into Gretaâ(TM)s maternal affections. One day, however, Frances discovers something about Greta which changes the dynamic completely. To say anymore about the story would spoil everything, but suffice it to say, it turns into an insane psychological thriller complete with some jump scares and a surprisingly gory and memorable sceneâ¦culminating with a shot (literally) you wonâ(TM)t soon forget. Moretz, a very talented actor, gets saddled with the drippy role and rarely behaves like a rational human being. She actually goes into the basement in one sequence. If youâ(TM)ve ever seen a movie before, you know better. Despite Monroeâ(TM)s winning appearance here, the rest of the cast adds nothing. Old Jordan regular, Stephen Rea, has a totally nothing part as a detective, and Colm Feore contributes even less as Francesâ(TM) father. The story, while consistently fun, simply checks off all of the thriller boxes until it comes to its ho-hum conclusionâ¦complete with sequel setup. It all plays like a ripoff of Brian De Palma ripping off Hitchcock, except without split screens and the delicious color palette. Itâ(TM)s drab looking, intentionally so mind you, leaving Huppert to walk away with the film. Huppert, no stranger to edgy roles (just watch THE PIANO TEACHER for Godâ(TM)s sakes!), takes a little detail like chewing gum or just staring and turns it into a master class. Her physicality as she spins and hops around her house felt inspired, and her ability to walk the line between sympathetic and pathological earns her a rightful place in the pantheon of movie monsters. Itâ(TM)s as if Closeâ(TM)s Alex Forrest invaded a French body and spouted âI wonâ(TM)t be ignored" for 98 minutes straight. Huppert handles the violent moments with a chilling force, giving us campy memories and a great idea for this yearâ(TM)s Halloween costume. Sadly, sheâ(TM)s not in a movie which will live in our hearts and minds forever, but perhaps her performance will. It reminded me of 1987â(TM)s THE STEPFATHER, a so-so film with an indelible lead performance. Call GRETA a fun little story for the moment, but letâ(TM)s get to the great movie months already!