What to know
critics consensus
Sensitively directed by Phyllida Lloyd and brought to life by co-writer Clare Dunne's starring performance, Herself charts one woman's journey with empathy and grace. Read critic reviews
You might also like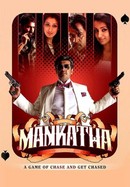 Where to watch
Subscription
Rate And Review
Movie Info
Single mother Sandra (Clare Dunne) escapes her abusive partner with her two young children, only to find herself trapped in temporary accommodation. After months of struggling, she draws inspiration from one of her daughter's bedtime stories and hits upon the idea of self-building an affordable home. She finds an architect who provides her with plans and is offered land by Peggy (Harriet Walter), a woman she cleans for. Aido (Conleth Hill), a building contractor, appears willing to help, too. But as her past rears its head in the form of Gary (Ian Lloyd Anderson), her possessive ex, and as bureaucrats fight back against her independent spirit, will Sandra be able to rebuild her life from the ground up?
Audience Reviews for Herself
Having only directed three features in the last twelve years and considering those two features were the vastly different Meryl Streep vehicles Mamma Mia! and The Iron Lady, one was curious at to what Phyllida Lloyd might do with a rather straightforward drama like Herself which has no such musical aspirations or the ambition of capturing the life of an influential historical figure. It would also be Lloyd's first feature venture without Streep in the lead, but instead - this time around - Lloyd landed on a screenplay from writer/actor Clare Dunne who has starred in a handful of shorts and TV episodes, but nothing as involved or high-profile as her first crack at screenwriting alongside Malcolm Campbell. Herself, conspicuously spelled in all lower case letters on the poster as if to convey the diminutive feelings of our protagonist even in the marketing materials, is a story of a young mother in an abusive relationship, the strength and hardened determination it takes to leave that relationship only to find that overcoming one obstacle opens the floodgates to a thousand more. Dunne is one thousand percent the reason this otherwise flimsy film works, but its heart is obviously in the right place and Lloyd is able to strike such an endearing tone that it's nearly impossible not to be dragged into the conflict and therefore root that the characters nimbly resolve their issues in a satisfying, but almost more importantly - prosperous - fashion. As Sandra, Dunne is in nearly every frame of the film and is strapped with the responsibility and weight of not only carrying that character's burdens, but conveying the full gamut of emotions Sandra experiences; from the completeness she enjoys from spending time with her two daughters, the justifiable terror incited when her partner and the children's father enters the picture, as well as the strength she develops through a support team highlighted by the presence of Harriet Walter's Peggy. Engaging, but not wholly captivating Herself is a sturdy little drama that shines a light on the important topic of domestic violence with a nice focus on not only the strength it takes to overcome it, but to move beyond it.