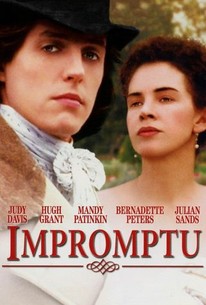 Impromptu
1991, Comedy/Drama, 1h 49m
19 Reviews
2,500+ Ratings
Where to watch Impromptu
Rent/buy
Rent/buy
Rent/buy
Rent Impromptu on Amazon Prime Video, Vudu, Apple TV, or buy it on Amazon Prime Video, Vudu, Apple TV.
Rate And Review
Impromptu videos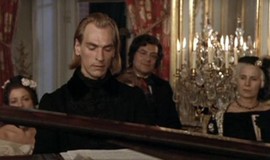 Impromptu: Official Clip - Liszt Performs
CLIP 2:15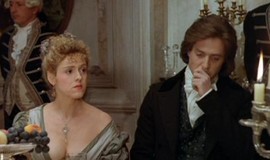 Impromptu: Official Clip - A Duel at Dinner
CLIP 2:13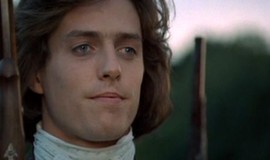 Impromptu: Official Clip - Fainting at a Duel
CLIP 1:43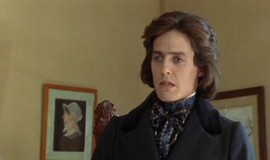 Impromptu: Official Clip - A Game of Sabotage
CLIP 1:42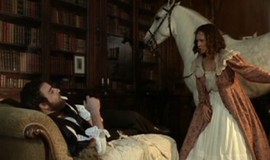 Impromptu: Official Clip - The Horse Is a Critic
CLIP 2:09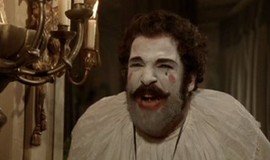 Impromptu: Official Clip - Art Does Not Apologize!
CLIP 3:05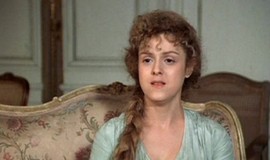 Impromptu: Official Clip - How Does a Man Pursue a Woman?
CLIP 1:50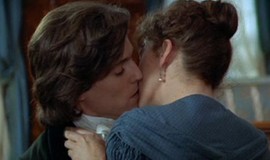 Impromptu: Official Clip - Kissing Chopin
CLIP 2:45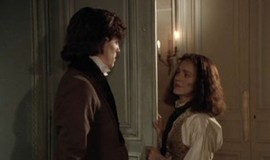 Impromptu: Official Clip - Don't Stop!
CLIP 2:09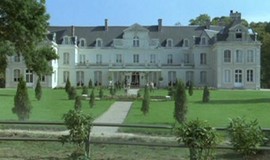 Impromptu: Official Clip - A Gang of Parasites
CLIP 1:57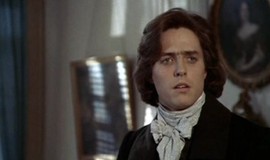 Impromptu: Official Clip - I Love, That Is All
CLIP 2:09
Impromptu Photos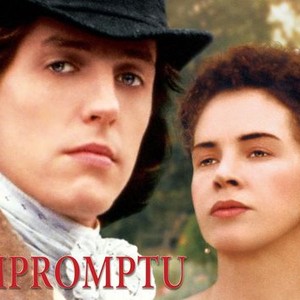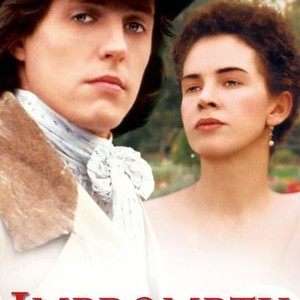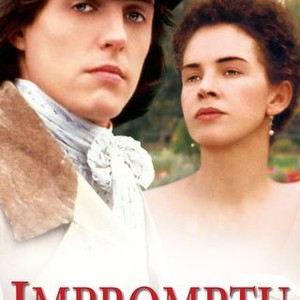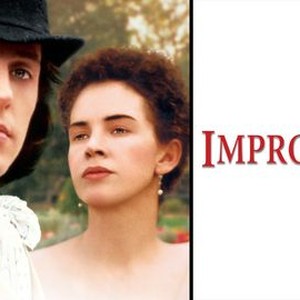 Impromptu (1991)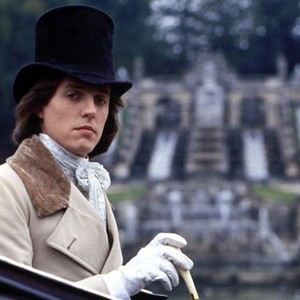 Impromptu (1991)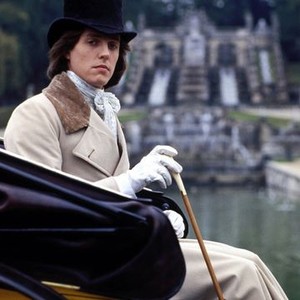 Impromptu (1991)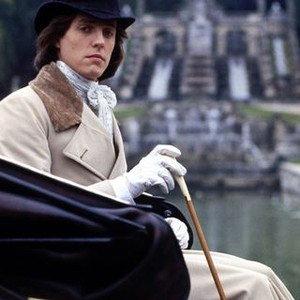 Impromptu (1991)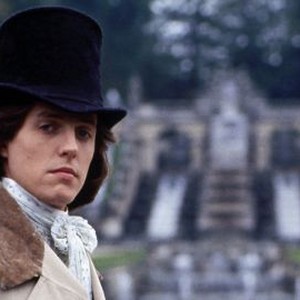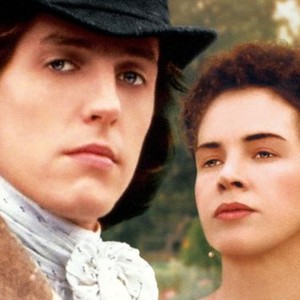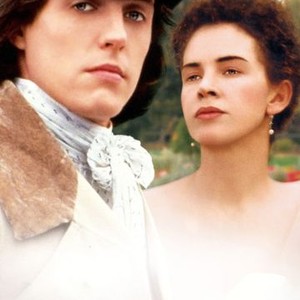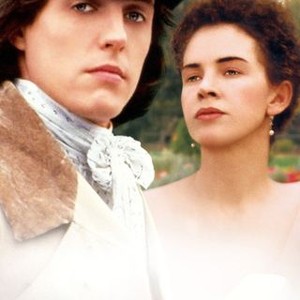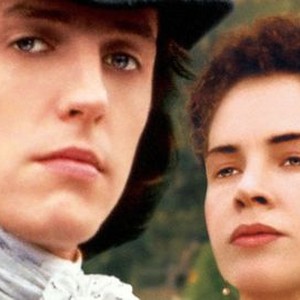 Impromptu (1991)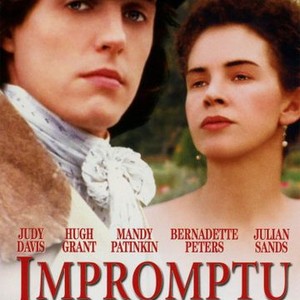 Impromptu (1991)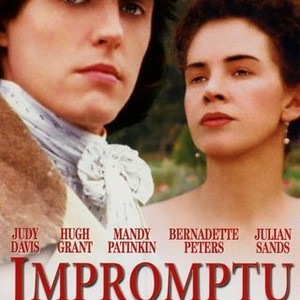 Movie Info
Composer Frédéric Chopin (Hugh Grant) is living in France, and his health is slowly deteriorating. Author Baroness Amantine-Lucile-Aurore Dupin (Judy Davis), who writes under the name George Sand, admires Chopin from afar and makes plans to meet the composer. After being advised to stay away from Chopin, Sand shows up at a party he is attending and observes his fragile health. While Chopin tries to resist Sand, he is intrigued by a love letter written by an unknown admirer.
Rating: PG-13

Genre: Comedy, Drama

Original Language: English

Director: James Lapine

Producer: Stuart Oken

Writer: Sarah Kernochan

Release Date (Theaters): limited

Release Date (Streaming):

Box Office (Gross USA): $128.6K

Runtime:

Production Co: Les Films Ariane

Sound Mix: Surround
Audience Reviews for Impromptu
"Impromptu" is fun to watch. Even more impressive is that it is based on fact.

George Sand courts Chopin amid 19th Century social conventions including duels and the oppression of women. A lush costume drama with strong performances by Judy Davis and Mandy Patinkin, Impromptu has all the trappings of a Merchant/Ivory production. Its sly wit and subtle conflicts are always engaging, but what sets this film apart from some of the - for lack of a better word - boredom of Merchant/Ivory's work is the performance by Patinkin. Riding into a woman's bedroom on a horse, drunkenly shooting the officiant of a duel, and a garrulous braggart demeanor, Patinkin injects some energy to a film that desperately needs it. Davis's portrayal of George Sand is believable; no actress can capture Sand's masculine guise and still retain a strain of femininity like Davis. What bothers me about the film is how the story ends up reinforcing the gender conventions of the time. George Sand pursues Chopin in a hybrid of a masculine assertiveness, but her eventual victory comes with subverting her desires to what's required of a typical female in the 19th Century. Even the man, Chopin, rows the boat in the final montage of coupledom bliss. Overall, I liked Impromptu for Patinkin and Davis, but George Sand, a revolutionary feminist figure, deserved a better fate.

Suppose for a moment that the basis of all good art (or bad art for that matter ... let's just say Art) was the hot flush of Love's Sweet Call (or Lust for that matter). So then in Europe, in the early 19th Century, a famous collection of artists pursue one another with insane passion, their emotions the fuel for the works we know them by. Here's the unusual plot for a different romcom, a period piece about the rock stars of their day and there's not much to it more than rock has provided us: gender confusion and the usual romcom comedy of errors. There's good ideas here only not completely drawn out.

Just rewatched this film, after not having scene it in years and I have to say it still holds up very well. I really enjoyable romp with a cast that is to die for. Interesting character studies of some of the artistic greats of the period as well as a look and the strange realtionship between the aristocracy and the artist of the time. Not sure how historically accurate it is...but it is well written, excelently acted and very enjoyable to watch.
See Details