You might also like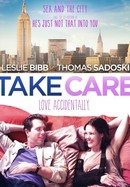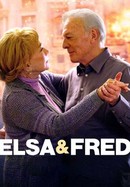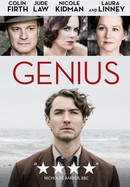 Rate And Review
Movie Info
When Jenny (Katherine Heigl) decides to marry a woman (Alexis Bledel), her conventional family must accept who she is or risk losing her forever.
Critic Reviews for Jenny's Wedding
Audience Reviews for Jenny's Wedding
Katherine Heigl stars in the insipid romantic comedy Jenny's Wedding. When Jenny decides to marry her long term girlfriend she's forced to finally come out to her parents and seeks their blessing. The plot is painfully cliché and formulaic. And Heigl's performance is pretty bland, and she has no chemistry with her co-stars. Still, there are some attempts to avoid the broader coming out tropes and focus more on the relationships and broken trust. A stereotypical gay comedy, Jenny's Wedding is a mediocre film that no one seems to be putting much effort into.

Not a total disaster, but it is very weak. Katherine Heigl has her convincing moments, but mostly this doesn't ring true and has some cringeable dialogue which doesn't help. I like Alexis Bledel, but I couldn't picture her and Katherine together as a couple. They also don't really build her character, which doesn't help. I didn't hate the movie but a lot of it felt forced. I felt like the marriage and family bit was really rushed in there, since it was implied the girls never really talked about it, until Jenny apparently got envious of what her sister had and realised what she was missing. (Which isn't much from what I could see). I liked the message the movie was trying to put across, but I think it failed in the execution. I did like the scene with the wedding dress shopping, that was really sweet until sourpuss sis rocked up.

Even as Jenny(Katherine Heigl) botches the questions at a christening, her concerned parents(Linda Emond & Tom Wilkinson) are wondering when she will be marrying and having kids of her own. For Jenny, it is about time, too. For she has been dating a special person for the past five years, Kitty(Alexis Bledel), who her family has only known as Jenny's roommate, until now. As awkward as it can be in getting its central point of tolerance across, it is still almost impossible to dislike as well-meaning a movie as "Jenny's Wedding" with its heart fully on its sleeve.(It again proves that Tom Wilkinson can make almost any movie better.) Actually, the movie does have a rather interesting point of view concerning same sex marriage, namely it being an issue of generational adjustment for parents.
Quotes
There are no approved quotes yet for this movie.