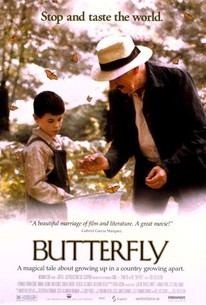 Butterfly
1999, Drama, 1h 35m
25 Reviews
5,000+ Ratings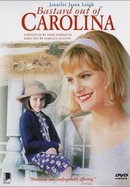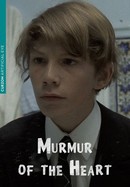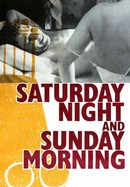 Saturday Night and Sunday Morning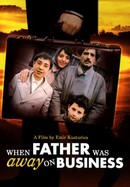 When Father Was Away on Business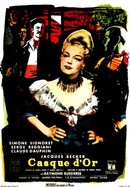 Rate And Review
Movie Info
The heartwarming story of the relationship that develops between a shy young boy and his kind teacher in 1936 Spain. The boy, Moncho, is frightened about starting school, and it is up to the gentle, compassionate Don Gregorio to set the boy's mind at ease. When the Spanish Civil War erupts on July 18, both individuals' lives are changed forever. Gomez turns in another memorable performance as the sensitive teacher.
Rating: R (Strong Sexual Content)

Genre: Drama

Original Language: Spanish (Spain)

Director: José Luis Cuerda

Writer: Rafael Azcona, José Luis Cuerda, Manuel Rivas

Release Date (Theaters): original

Release Date (Streaming):

Box Office (Gross USA): $2.1M

Runtime:

Distributor: Miramax Films

Sound Mix: Surround, Dolby SR, Dolby Digital

Aspect Ratio: Scope (2.35:1)
Audience Reviews for Butterfly
A European import teaches us how simple and beautiful film can be. `Butterfly' or `Butterfly Tongues' (in some US markets) tells the delightful story of Moncho, a young boy's coming of age as his world opens up through the eyes of his beloved teacher, Don Gregorio. As the teacher brings the boy into the fascinating world of butterflies, the boy begins to emerge from his cocoon. But looming on the horizon is the surgence of a fascist regime that threatens to unravel their innocent world. In the summer of 1936, which is when the films takes place, the whole of Spain was intertwined in the struggle between the Mussolini inspired Nationalist Party and the Republicans. But as the rest of Europe was being over run by a couple different fascist regimes, Spain was trying desperately to prevent that outcome. The film `Butterfly' brings in these elements and lets these two main characters deal with the impending doom and the heart-breaking aftermath. The film also beautifully depicts these simple folks who are desperately trying to find their way in the world. From one side you have the teacher who is just trying to bring peace to his students and their world. And on the other a young boy trying to understand the gigantic world around him. The teachings of the butterflies are a metaphor for the change coming in Spain and in both of their lives. This metaphor rings cleverly through each character in the film which does beg the question did the teacher know about the coming conflict and was trying to say something subtly. After watching this film, I learned the character of Don Gregorio was played by a legendary Spanish actor named Fernando Fernan Gomez. I could see even before I knew who he was that this man is amazing. I haven't seen this kind of subtle grace since Sir John Gielgud. I wish I had a teacher like him in my life. 5 Stars 6-22-13

La Lengua de las mariposa was a gem of a movie. It reminded us how beautiful life can be, but also how cruel the reality of living in a world ruled by politics could affect a child. The movie portrayed the daily life of Moncho's and his family so real and so simple, even through difficult political times.The message in this movie was very clear, it made us see due to fear, people mostly followed the crowd in war situations. Go against friendship to save their own life. This emotional and powerful political message was the backbone of this excellent movie. Acting and directing was amazing.

A wonderful (but tragic) story about a very bright but fragile little boy from a conservative family and the strength and courage that he gets from his very kind and exceptionally wise teacher, who is more liberal minded.

A cute movie that's only that: cute. Nevertheless, it has an incredibly heart-breaking ending.
See Details