La bûche
(1999)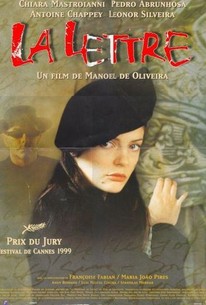 Movie Info
Noted French screenwriter Daniele Thompson makes her directorial debut with this lighthearted romantic comedy. After the December 21st funeral of Yvette's (Francoise Fabian) second husband, she is consoled by the three daughters from her first marriage to Stanislas (Claude Rich), a Russian-Jewish violinist. The oldest, Lorba (Sabine Azema), lives with her father and makes a living by singing ballads in a Russian cabaret, Sonia (Emmanuelle Beart) is a fastidious middle-class housewife, and Yvette's youngest, Milla (Charlotte Gainsbourg), is a go-getting businesswoman. As Christmas celebrations gather steam, Louba learns that at age 42, she is unexpectedly pregnant by Gilbert, her married lover of 12 years. Meanwhile, Sonia develops a habit of taking five-finger discounts while shopping, and Milla takes up with a mysterious drifter who lives as a boarder in Stanislas' house.
Critic Reviews for La bûche
Audience Reviews for La bûche
What better time to find out you have a brother you never knew about, than the holidays! This is a humorous French movie about a family that discovers secrets about each other and about themselves just in time for Christmas. I thought it was strange that all the Christmas songs were in English though. The three daughters Louba, Sonia, and Milla all lead different lives but come to understand each other more after their step-father dies. Louba sings at a Russian restaurant (beautifully by the way) and is having an affair with a married man for the past 12 years. Sonia is rich and snobby and while everyone thinks she is perfect, her marriage is falling apart with its own affair. Milla is the youngest and the most rebellious. She says she tends to scare men off when she just wants to be loved. This movie is really funny. Even though their father has slept with a lot of women and produced a son he thought he kept hidden from his family, he still wants a happy Christmas. If you like movies about dysfunctional families and want to watch one that is more comedy than drama, you might enjoy this one!
La bûche Quotes
There are no approved quotes yet for this movie.