What to know
critics consensus
Well-meaning but manipulative on a horrifically misguided scale, Little Boy is the rare faith-based film that many viewers may find legitimately offensive. Read critic reviews
You might also like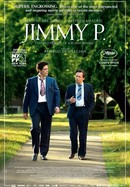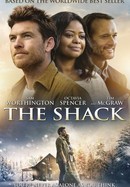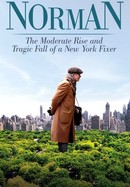 Norman: The Moderate Rise and Tragic Fall of a New York Fixer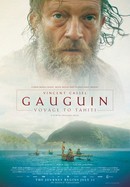 Gauguin: Voyage to Tahiti
Where to watch
Rent/buy from $3.99
Rent/buy from $3.99
Rent/buy from $3.99
Rate And Review
Movie Info
When auto mechanic James Busbee (Michael Rapaport) is sent to fight the Japanese during World War II, he leaves behind his wife (Emily Watson) and two sons, London (David Henrie) and Pepper (Jakob Salvati). Pepper feels his father's absence most keenly, and can't wait for him to return home. An encounter with a magician (Ben Chaplin) and advice from a priest (Tom Wilkinson) convince Pepper that the power to bring his dad back safely may be within himself and his actions.
Audience Reviews for Little Boy
The kiss of death very nearly for most films purportedly with Christian themes. "Please stop," is the best one can manage. Now while this film does have that intent, it needs be said that, for me, this is one example of a work of some subtlety wherein one does not feel accosted by said intent. There are characters here (among the cutouts) that can be embraced and directorial style too. No freshman effort this. Some manipulative, yes, but so are you on practically any date. Get over that.

I was expecting to bury Little Boy in an avalanche of negativity once I found out a late plot point that made my jaw drop. This inspirational Christian independent film is set during World War II and features a pint-sized moppet, Pepper (Jakob Salvati), whose only real friend is his father (Michael Rapaport), who is now serving in the fight in the Pacific. He's told that through the power of belief he can accomplish great things, and well, he really wants his dad to come home. So through the power of belief he causes... the dropping of the atomic bomb (WWII aficionados will recognize the nickname of the bomb). I was waiting for the moment and amping my sense of dread and moral outrage. A funny thing happened on the way to a nuclear bomb detonation, and that is that Little Boy is a fairly agreeable and effective family film that conveys a message with a welcomed degree of ambiguity and complexity and tolerance. This is a Christian-themed film about the power of belief but at no point does it make explicit whether it's coincidence or the power of Pepper channeling God. Part of Pepper's list of good deeds given to him by a priest (Tom Wilkinson) is to befriend a Japanese neighbor who returned from an internment camp. The movie shows how casual these small-town folk indulge in racism and bullying. The Japanese man is also an atheist and I was legitimately astonished that the movie never makes a judgment about this. He's treated as a complex man with his own system of thinking, and he's not viewed as lesser or wayward because of his lack of belief in a higher power. Little Boy is no God's Not Dead. The melodrama is well paced, the acting is solid if a bit heavy on long bouts of weeping, and the movie undercuts what normally would be the inspirational apexes with harsher reality. The bomb is dropped, and Pepper is initially celebrating until he discovers the total horror of Hiroshima. His "wish" may have even backfired with his father getting further punishment in a POW camp. While I still find the development tacky, I have to reluctantly credit the filmmakers for refusing to pander in a style that removes the complexity and ambiguity of real life. It's still a movie and it still has a rather predictable albeit emotionally earned ending, but Little Boy might just be one of the biggest surprises of this year for me at the movies. Nate's Grade: C+

Imagine if "Big Fish" was absolutely no fun. Gets points for some minor emotional impact towards the end, but even that's pulled away. Dropped plot points abound, character interactions are *completely* unbelievable and some heartstring-tugs are too overt to work. Some surprisingly good acting moments come from child-star Jakob Salvati though.