What to know
critics consensus
This Yard has some laughs but missing from this remake is the edginess of the original. Read critic reviews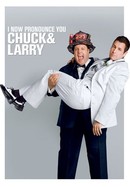 I Now Pronounce You Chuck and Larry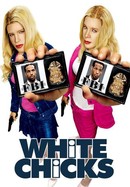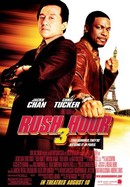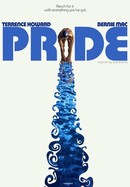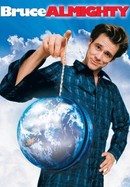 Where to watch
Rent/buy
Rent/buy
Rate And Review
Movie Info
Disgraced pro football quarterback Paul Crewe (Adam Sandler) lands in jail, where manipulative Warden Hazen (James Cromwell) recruits him to advise the institution's team. This turns into a lead role quarterbacking a crew of inmates in a game against a team of prison guards. Aided by incarcerated ex-NFL coach Nate Scarborough (Burt Reynolds), Crewe and his team must overcome not only the bloodthirstiness of the opposition, but also the corrupt officials trying to fix the game against them.
News & Interviews for The Longest Yard
Audience Reviews for The Longest Yard
Is this a comedy or drama? One moment its funny, the next its all sad, then were laughing again, then everyones all sad again. It had funny moments, but this film lacks good characters, good story, and doesnt live up to great football movies.

Another routinely bad Adam Sandler comedy. What more can be said?

The Longest Yard remake is a yet another prime example of a remake that is terrible. The film is awful. With a bad cast, it's no wonder that this film is bad. James Cromwell and William Fichtner are the only two good actors here, and they are totally wasted on a bad film like this. Adam Sandler continues to prove that he is a terrible comedian, and with only three good comedies to his name, he really should get a clue that his films are terrible, and that he's quite unfunny. The Longest Yard is awful, and I was expecting something good with this film, but boy was I disappointed. The original film was decent, nothing too great; but this film is crap. The comedic relief in Sandler and Chris Rock is terrible. I hated it. Two awful comedians in one film are a guaranteed comedic misfire. Which is what The Longest Yard remake is. After a while, I really felt bored and uninterested with the direction of the film. The film was pretty boring and lacked anything interesting or engaging. The film fails at being a comedy, and its execution is clumsy and sloppy. The jokes are stale and unoriginal. This is a pointless remake to a classic film, and it should've never been made. The film doesn't work as a comedy due to its lacking effective comedic talent. I hated this film, and in the end it was a boring film to be avoided. The film was a poorly made comedy that didn't deliver effective laughs.

Another routinely bad Adam Sandler comedy. What more can be said?