Maldeamores (Lovesickness) (Maladies of Love)
(2008)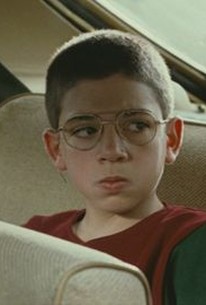 AUDIENCE SCORE
Critic Consensus: No consensus yet.
Maldeamores (Lovesickness) (Maladies of Love) Photos
Movie Info
A curious love triangle, a crumbling marriage, and a tense hostage situation highlight director and co-screenwriter Carlos Ruíz Ruíz's melancholy tale of interconnecting lives in contemporary Puerto Rico. As the lonely souls of this Caribbean Sea commonwealth struggle to find love and companionship in an ocean of despair, passion continually overpowers reason and passions ignite.
Critic Reviews for Maldeamores (Lovesickness) (Maladies of Love)
All Critics (3) | Top Critics (2) | Fresh (3) | Rotten (0)
The film's charming look at island life away from the tourist beaches makes it more than the sum of its laughs.

One of Puerto Rico cinema's finer moments, Maldeamores packs plenty of island passion.
Audience Reviews for Maldeamores (Lovesickness) (Maladies of Love)
½
The most realistic depiction of Puerto Rico and its inhabitants. Everything about it is real down to the way we speak and how we treat each other. Absolutely beautiful film and by far the best Puerto Rican film ever done. Powerful performances, great story, and amazing cinematography.
Leina Rodriguez
Super Reviewer
Great, great movie to be honest. I really like how it portrays love from all different perspectives and it helps make the movie really unique. It's really well written and well acted, well for the most part cause some of the actors felt like they were reading from a cue card as it just didn't feel natural at all. But those moments are few and they never really take away from the movie. Me, being from Puerto Rico, found several parts of this movie to be hilarious since they do portray pretty accurately how puertorican people are/how people here would react to some events of life (to a certain degree). One of the problems I have is that the dialogue doesn't contain as much puertorican slang as they should have, I'm guessing that was done to appeal to a wider audience to keep it from just being a film that only Puerto Rico will see and it DID work since it's been seen by more countries around the world than any other film to come from Puerto Rico (at least that I'm aware of). And it's also good to see a great puertorican movie cause to be honest over here, movies are usually very cheaply made (and filmed lazily too) and are only shot for a local audience. So it's great to see a movie that tries to take its story to a wider audience and succeeding at reaching that goal. So overall this is an easy recommendation since it is a great movie with some unique views on love and life.
Jesse Ortega
Super Reviewer
Maldeamores (Lovesickness) was Puerto Rico's official submission to the Best Foreign Language Film Category of the 2008 Academy Awards... I got the chance to see this at the San Diego Latino Film Festival, and I was expecting a GREAT movie (which it isn't) but it's decent and entertaining, especially for the acting... Every member of the cast does a wonderful job, and i'd never seen or heard about any of them (except for Luis Guzman). The film is funny, but sometimes, it tries too hard... The beggining and end sequences are totally stupid and unnecessary.
Fernando Rafael Quintero Castañeda
Super Reviewer
Maldeamores (Lovesickness) (Maladies of Love) Quotes
There are no approved quotes yet for this movie.