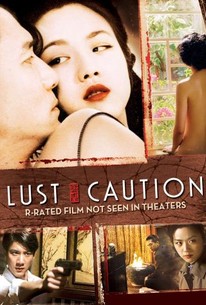 Lust, Caution
2007, Mystery & thriller/War, 2h 35m
148 Reviews
50,000+ Ratings
What to know
Critics Consensus
Ang Lee's Lust, Caution is a tense, sensual and beautifully-shot espionage film. Read critic reviews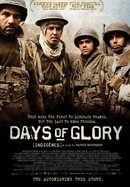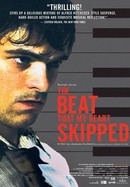 The Beat That My Heart Skipped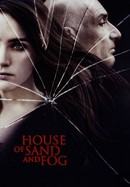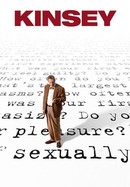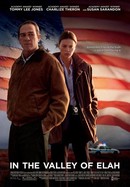 Where to watch Lust, Caution
Rent/buy
Rent/buy
Rent/buy
Rent Lust, Caution on Vudu, Amazon Prime Video, Apple TV, or buy it on Vudu, Amazon Prime Video, Apple TV.
Rate And Review
Movie Info
During World War II a secret agent (Tang Wei) must seduce, then assassinate an official (Tony Leung Chiu Wai) who works for the Japanese puppet government in Shanghai. Her mission becomes clouded when she finds herself falling in love with the man she is assigned to kill.
Rating: R (A Scene of Brutal Violence|Strong Sexual Content)

Genre: Mystery & thriller, War, History, Drama

Original Language: Chinese

Director: Ang Lee

Producer: Ang Lee, William Kong, James Schamus

Writer: Hui-Ling Wang, James Schamus

Release Date (Theaters): wide

Release Date (Streaming):

Box Office (Gross USA): $4.6M

Runtime:

Distributor: Focus Features

Production Co: Shanghai Film Group, Haishang Films, River Road Entertainment, Focus Features
News & Interviews for Lust, Caution
Audience Reviews for Lust, Caution
I continue to wonder if the explicit sexual content was really necessary but this is ultimately a movie about the clash between private desires and ideologies and it is hard to deny how well Lee sells that conflict.

Lust, Caution is based on a novella that is apparently loosely based on some actual events. That last bit kinda makes sense to me, but it really felt like something based in reality. The story is set primarily in Hong Kong in 1938 and Shanghai in 1942 amidst the Japanese occupation of China, and the puppet government established there and concerns a young woman involved with a resistance group who plot to kill those "traitors" collaborating with the ruling Japanese government. As part of their plan to kill a certain target, the young woman goes undercover as his mistress, but soon finds herself in a dangerous position as her growing connection to him can't help but conflict with her efforts to help assassinate him. Looking at just the broad points, this is not a new sort of story, and this sort of thing has been seen quite a lot before, especially with the whole war time angle. What makes this one unique is the specifics, namely the Japanese occupation of China, which is a topic not often explored in film (so far as I know). That's unfortunate too, because this is a rather fascinating subject. I'm glad that Lee decided to try to bring more attention to it. Now, for the rest of this review, I need to make it clear that the version I saw was not the original (preferred) NC-17 cut, but the censored R-rated version. For this reason, I was kinda let down, and imagine that I'd be giving the regular version a higher grade. From what I can tell, all that's changed is the numerous and graphic sex scenes have been toned down a hair. That's kinda dumb too, as these are things that are actually rather crucial to the story and characters, specifically the emotional impact of Mak Tai Tai and her relationship to the man she's supposed to help assassinate. The film was also wrongly billed as an erotic thriller. Yeah, it's a suspense/espionage thriller, but I wouldn't really call it erotic. It's steamy, sure, but the tone and context keep things from really being all that titillating. Yes, the censored cut gets the point across, but it feels forcefully compromised. Okay, enough with the ranting. All in all, this is quite a film. It's quite lengthy, but surprisingly light on dull moments. It's really absorbing and interesting, and you really get involved with how the events will play out. The love that Mak Tai Tai falls in with Mr. Yee isn't the sweetest, but there's no denying the two have a deep emotional connection, despite his roughness and trust issues. The period details are quite nice, and the film has gorgeous cinematography. The writing is quite nice, the performances are terrific, and this is a wonderfully done variation on a theme. The ending is a bit odd and somewhat of an unsatisfying letdown, but the buildup remains quite good. All in all, a fine piece of work, even though the censorship issues leave some unfortunate scars.

great visuals and masterful storytelling. The acting certainly shines, especially by Tony Leung and newcommer Wei Tang, who is nothing short of brilliant and stunning to look at. A bit sad and has a rather sudden, bland ending but a rich story and engaging. See it!

Exceedingly well-constructed deceit-laden wartime spy thriller unexpectedly descending into a raw, strange sadomasochistic love affair within the context of a brutal pre-revolutionary scene. Tang Wei gives a superb and unsettling performance.
See Details