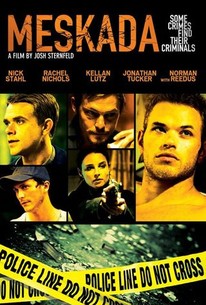 Meskada
2010, Mystery & thriller/Drama, 1h 27m
6 Reviews
500+ Ratings
You might also like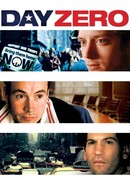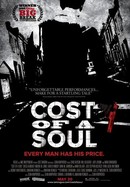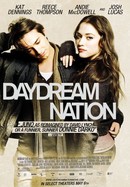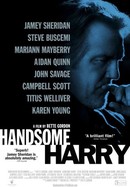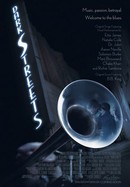 Rate And Review
Movie Info
A detective (Nick Stahl) faces a difficult search for the truth when his investigation of a boy's killing leads him back to his impoverished hometown.
Critic Reviews for Meskada
Audience Reviews for Meskada
Such a let down. I had hoped that this movie would be good. I was looking for a nice crime drama that maybe would give me an awesome twist at the end. That unfortunately was not what I got. Though I like many of the cast members as actors (except for Rachel Nichols), within this film none of the characters really impressed me. They all seemed rather inconsistent and unmotivated. There was absolutely no "thrill" to this movie, no twist, no surprises. It was just rather straight forward. It turned into one of those movies where the crime causes political (unrelated) drama, which becomes the main focus instead of the crime itself. I didnt like that. Overall, I'm glad it was short because I couldnt have spent much longer watching this. What did this movie teach me? When the very first scene tells us who the bad guys are, you are almost certainly doomed to be a bad movie.

Meskada is another direct-to-video feature I knew nothing about ahead of time. I choose it because the story sounded interesting and I love the cast. In these cases, the film is usually hit or miss, with no in-between. In the case of Meskada, it's definitely a hit! The story follows a local detective, investigating the death of a child, during a home invasion. What makes Meskada different from the rest is that 15 minutes into the film, you know who did it and why, it's not a mystery. Nick Stahl who I usually don't like and Jonathan Tucker who I've always liked are both fantastic in this film. It's roles that neither is really used to playing and both stepped up to the challenge. The story wasn't all that strong, but the acting was, and what I really liked about this film is how it came at a common story in an unconventional way. It's defiantly worth checking out!

The movie is about the brutal murder of a young boy in a peaceful town and the small town detective that struggles to solve it. I'll tell the twilight fans here... Kellan Lutz is not in it enough. The small town is suffering from economic troubles so Eddie (Lutz) & Shane (Jon) break in & rob from a home a couple towns over so they ca help their families. The movie was a decent story tho being so tired I did fall asleep watching. It wasn' bad but wasn't good or great. It was pretty average as I really can't remember much from it. C
Quotes
There are no approved quotes yet for this movie.