What to know
critics consensus
My Entire High School Sinking Into the Sea's attention-getting visual style matches debuting writer-director Dash Shaw's distinctive narrative approach -- and signals a bright future for a promising talent. Read critic reviews
You might also like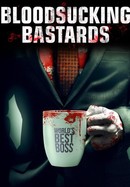 Attack of the Killer Donuts
Rate And Review
My Entire High School Sinking Into the Sea Videos
My Entire High School Sinking Into the Sea Photos
Movie Info
High school sophomores Dash and Assaf are best friends and the only writers for the school newspaper. When the editor starts giving Assaf solo assignments, Dash is jealous and reports a false story about Assaf having erectile dysfunction. Later, when Dash is doing research, he learns that the school is not up to code and tries to warn the students, but nobody believes him. Then, an earthquake hits, and the school sinks into the Pacific Ocean with all of the kids trapped inside.
Critic Reviews for My Entire High School Sinking Into the Sea
Audience Reviews for My Entire High School Sinking Into the Sea
Unaware of this being a first feature or debut for any matter. I found this film to be a hilarious self parody of high school life intersected with the plot to 'A Poseidon Adventure'. This unique film uses a very distinctive graphic novel inspired animation and look to it's characters and setting. it can be described as a sort of flash animation taking up an amateur comic design all to encompass this world of it's satirical message. Even while the animation is wonderful to look at and is fluid in most parts, the film is also surrealistic using the very unusual conventions to it's advantage to express moments of a suspenseful nature or subconscious behavior within the character's visual thought portrayal. Other than that the writing is excellent able to take what's cliche about high school life and turn it on it's head with a disaster plot that doesn't take itself too seriously at all, with plenty of laugh out load jokes. Lastly, I didn't think the film hit any high notes as being a huge recommendation on my part , though I really enjoyed it for what it is, an impressive and enjoyable debut animated feature.
Quotes
There are no approved quotes yet for this movie.