Nayak
(1974)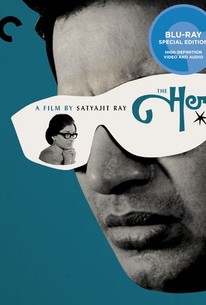 Movie Info
Aditi is a pretty journalist who interviews the film star Arindam Mukherjee on a train trip to Delhi. After she has completed the interview, Aditi tears up her notes and refuses to use the story that could change the public perception of the popular actor.
Audience Reviews for Nayak
A classic Satyajit Ray film. It's criminal that his films are not more readily avaliable. The story is a simple tale of a matinee idol, played by real life matinee idol Uttam Kumar, which would be why is performance seems so natural. Sharmila Tagore, is excellent, as is the case with all the other Ray films I've seen her in, and brings a great presence to all her scenes. It's also worth mentioning that there is a fantastic dream sequence in this. Overall, a masterpiece from Ray, albeit little known.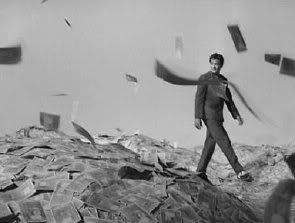 ½
[font=Century Gothic]In "Nayak," Arindam Mukherjee(Uttam Kumar), a famous movie star, travels on a train to Delhi to accept an award, two days after being arrested for assault. Director Satyajit Ray uses this as a jumping off point for a thoughtful meditation on capitalism in a modernizing India that is in danger of losing its connections to its traditional past.(A train ride is the perfect place for contemplation, as Arindam thinks back on the critical junctures of his life.) Not only does Arindam have to worry about his movies making money(So, how does this affect their artistic content?), but there is also a journalist(Sharmila Tagore) on board. On the one hand, she does not want to turn her small newspaper into a gossip sheet, while on the other hand, is tempted into interviewing him to give her circulation a boost. And an advertising man is thinking about using his wife to land a huge account.(Bad enough, he is in advertising.)[/font]
Nayak Quotes
There are no approved quotes yet for this movie.