What to know
critics consensus
Overboard makes poor use of the ever-charming Anna Faris -- and chooses questionable source material -- to offer a remake that fails to clear the fairly low bar set by the original. Read critic reviews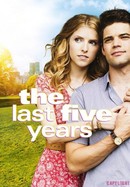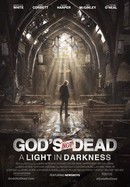 God's Not Dead: A Light in Darkness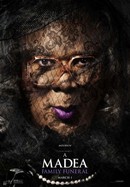 Tyler Perry's A Madea Family Funeral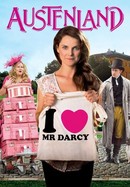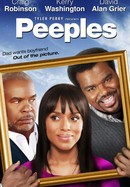 Where to watch
Rent/buy
Rent/buy
Rent/buy
Rate And Review
Movie Info
Kate is a single, working-class mother of three who's hired to clean a luxury yacht that belongs to Leonardo -- a selfish, spoiled and wealthy Mexican playboy. After unjustly firing Kate, Leonardo falls off the boat and wakes up with no memory of who he is. To get payback, Kate shows up at the hospital and convinces the confused amnesiac that they're married. As Leonardo tries to get used to manual labor and his new family, Kate starts to wonder how long she can keep fooling her fake husband.
News & Interviews for Overboard
Audience Reviews for Overboard
Overboard, a remake/sequel of the original '80s hit comedy, is a rather disappointing and muddled film. The story follows an overworked nursing student/single mother who decides to get back at a rich playboy for throwing her off his yacht and getting her fired by making him think that he's her husband and a low level construction worker when he washes ashore with amnesia. Unfortunately, the film's bilingual quality is a real problem, as over a third of it is in subtitles; requiring a lot of reading that gets in the way of the comedy. However, Anna Faris is really good, almost too good as she kind of outshines her co-star Eugenio Derbez. And the jokes are pretty funny, delivering a number of laughs. Yet while it's entertaining and has its moments, Overboard is a mediocre and formulaic family comedy.

As it is probably known, this 2018 rom-com is a remake of a guilty pleasure previously done in the 1980's, only here it's done with a teeny tiny agenda. That agenda, overt inclusion of Latino culture, adds a different flavor to the mix. Everything's carefully handled so as to not put off old fans of the original all the while injecting new blood. "Not bad" is the final result. Cute more than funny.

From a parent perspective: I was overcome with emotion the moment the youngest of Anna Faris' daughters gets on her training wheel-less bike and chases down Eugenio Derbez's Leo after his memory returns and he elects to leave them. Needless to say, this was more of a response than I expected to give what seemed like little more than a corporate-mandated re-make of the Goldie Hawn/Kurt Russell gem that I watched countless times during my adolescence. I understand continuing the effort to turn Derbez into as much of an international pull as possible, but why re-make what is among the pinnacle of romantic comedies? Turns out there isn't really a good reason, but that 2018's Overboard is funny and charming where it counts and genuinely affecting when it matters most makes this a perfect candidate for a "movie night" rental. A well balanced meal with sweet and salty flavors that coasts off the conceit and capitalizes on the charisma of its two leads.