What to know
critics consensus
Visually, The Painted Veil has all the trappings of a stuffy period drama, but Norton's and Watts's deft portrayals of imperfect, complicated characters give the film a modern-day spark. Read critic reviews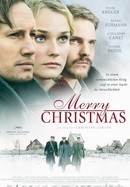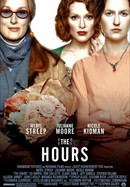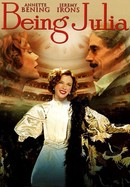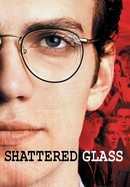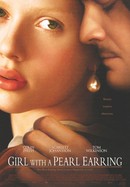 Girl With a Pearl Earring
Where to watch
Rent/buy
Rent/buy
Rent/buy
Rate And Review
Movie Info
Caught in an affair with another man (Liev Schreiber), a scientist's callow wife (Naomi Watts) accompanies her husband (Edward Norton) to mainland China in the 1920s to fight a cholera epidemic. There, she embarks on a journey of self-discovery that leads to an unexpected chance at redemption.
News & Interviews for The Painted Veil
Audience Reviews for The Painted Veil
The Painted Veil has the ingredients of a great film, including cinematography (alternatively lush and parched) and high-caliber actors. I admired the potraiture of people as people -- complex, determined, adaptable. I would recommend it for a view on these counts alone. The film is lacking in a few respects. The plot does not drive the film but complicates it. The politics involved with the military, villagers, warlords, etc. are distracting and prevent the emotional tensions between the two main characters from playing out in the foreground. The lack of a memorable scoring contributes to the overall lack of emotional punch to the movie. Still, it is an interesting story and is visually gorgeous, so the Painted Veil is, nonetheless, worth a look.

The environment is richer than the characters: first flaw. Consequently, you do not care about the relationship of the protagonists: second flaw. The cinematography and some moments of believable language accuracy cannot save this relationship from drowning into film oblivion and being killed by cholera. Yet, this serves as one more proof that Naomi Watts is an actress capable of pulling off complicated roles. Except in King Kong. 62/100

A movie I was completely unaware of, and therefor surprised by... very pleasantly surprised by. It gets a little montage-y toward the end, and the odd shot is clumsy, but Norton and Watts are outstanding in this adaptation of Somerset Maugham's classic. A fine, exotic historical romance - see it!

The Painted Veil. Well produced, but without purpose. I think by tomorrow I will have forgotten most of the plot of The Painted Veil. Not that it was extremely boring (though it kinda was), I just didn't see what was so astonishing or different about a couple who never loved each other until the last ten minutes of the movie. Edward Norton and Naomi Watts were very convincing, but I didn't find their characters very compelling. "Oh, she's cheating on the husband that she so obviously has no feelings for... meh." In fact the word "meh" can describe most of this movie, namely the scenes involving the love story and cholera epidemic (oh wait, that's the whole movie). I know this is harsh, but I've heard such good things about The Painted Veil, and I felt like it didn't deliver. The book might be a classic, but the film seems highly overrated to me. Why 30%? I'll lay down the math. 10 points for Edward Norton, 10 points for the sometimes mediocre but still artistic cinematography, and then 10 more for the couple of scenes that demanded emotional involvement. Extra: It takes a lot for me to not like a film with Edward Norton. If you're reading this, and would like to find solace in a compelling Norton performance, go for American History X. It was early on in his career, but he's amazing in it. Yes, I'll also recommend Fight Club.
See Details