Pellet (El Bola)
(2000)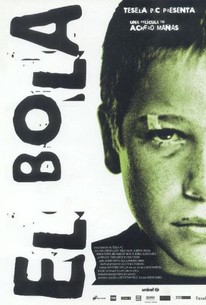 Movie Info
Los cambios que se producen en la vida de un niño de 12 años, que vive en un ambiente violento y hostil, cuando descubre el valor de la amistad.
Critic Reviews for Pellet (El Bola)
Audience Reviews for Pellet (El Bola)
Children abuse was never an easy topic to get into when telling a story due to the fact its a very sensitive issue to show on screen.Spanish director Achero Mañas movie EL BOLA, winners of the 2001 Goya Awards, showed here the issue of child abuse, and how okay it was that the father imposed his power over his family, because he was the breadwinner and he was always right. This movie showed growing up, friendship, despair and hope. The game the boys played at the train tracks came over as a death wish, because their lives were miserable.Alfredo the newcomer who had a normal life found the game stupid and refused to play.This was a difference with the other children,because he was raised by loving parents.Acting was perfect and cinematography was amazing. Pablo was really good in his role. I wondered how the ending would be, and it was perfect.
Daisy Maduro
Super Reviewer
Reminiscent of The 400 Blows, this is a powerful story about child abuse and the positive impact of friendship. Achero Mañas coaxes exceptional performances from his young actors. A sad but effective film.
Randy Tippy
Super Reviewer
Pellet (El Bola) Quotes
There are no approved quotes yet for this movie.