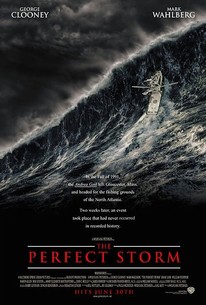 The Perfect Storm
2000, Mystery & thriller, 2h 9m
136 Reviews
250,000+ Ratings
What to know
critics consensus
While the special effects are well done and quite impressive, this film suffers from any actual drama or characterization. The end result is a film that offers nifty eye-candy and nothing else. Read critic reviews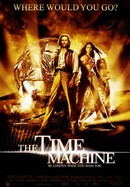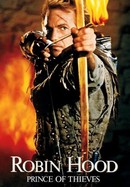 Robin Hood: Prince of Thieves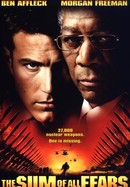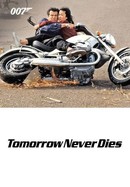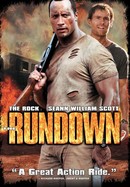 Where to watch
Rent/buy
Rent/buy
Rent/buy
Rate And Review
Movie Info
Based on a true story, the film tells of the courageous men and women who risk their lives every working day, pitting their fishing boats and rescue vessels against the capricious forces of nature. Their worst fears are realized at sea on Halloween of 1991, when they are confronted by three raging weather fronts which unexpectedly collide to produce the greatest, fiercest storm in modern history -- "The Perfect Storm."
News & Interviews for The Perfect Storm
Audience Reviews for The Perfect Storm
Stop me if you've heard this one: what do you get when George Clooney, Marky Mark, John C. Reilly, William Fichtner, John Hawkes and Allen Payne all hop into a fishing boat taking on a perfect storm? I don't know, I was kind of thinking "Three Kings II", because I just can't help but think of that when I see George Clooney and Mark Wahlberg teaming up again, even if they don't have Ice Cube with them. Man, there's so much water in this film that these guys are going to need a couple of "ice cubes" (Ah-cha-cha-cha-cha), and I don't just mean that because only white people are crazy enough to go swordfishing during a storm season. Man, 2000 seemed to be the year for Clooney to play a guy who forces his buddies to go on an adventure that ends up making some major history, except "O Brother, Where Art Thou?" doesn't exactly hold the pretense of being consistently accurate to historical accounts. Yeah, I doubt that this extensive disaster drama would be as exciting as it ultimately is if it only took the crew five minutes to get tidal waved like chumps, but hey, as "Cast Away" went on to tell us at the end of the year that saw the release of this film, you don't always need excitement to make a film like this awesome. Well, "Cast Away" does have one of the greatest actors alive going for it, and Wolfgang Petersen is no Robert Zemeckis, but the point is that if Petersen was returning to the harsh seas yet again in hopes of finding the success of "Das Boot", well, at least he found the financial part of that success. Hey, the people appear to like this film more than the critics, and frankly, I also liked this little opus a bit more than the usual critic, though that's not to say that I had trouble seeing what the critics are complaining about. The film has plenty of problems, but if there is nothing else about this film that is glaring, it is, of course, the genericism, because even though I wasn't expecting this film to be one of your more unique survival drama blockbuster, cliché, after cliché, after cliché is hit, thus building a predictable path whose conventionalism is exhausting enough without the excess material, which bloats the film into a repetitious 130 minutes of familiar beats. The film takes too long to tell a familiar story, and yet, I can't say that I didn't want these familiar characters to be more fleshed out, because as overlong as this film's development sections are, much exposition is rather harshly forced in, at least when there is, in fact, exposition. If exposition isn't undercooked, it's overblown, forcibly grabbing at your investment, only to actually shake some of the effectiveness within characterization, which is ultimately adequate enough for a degree of investment to be sustained, but limited in genuineness, much like the film's dramatic "depth". This film holds a lot of potential for dramatic potency, and let me tell you, screenwriters William D. Wittliff and Bo Goldman realize this all too much, because whether it be through manufacture sub-conflicts or over-the-top touch-ups of the drama at the center of the more genuine and core conflicts, this film is weighed down by histrionics which could be heavier, but blatantly telegraph potential depths with a lack of subtlety that is made all the more glaring by a lack of subtlety within Wolfgang Petersen's atmospheric storytelling. The atmosphere of the film gets to be pretty overblown, and sure, Petersen's intense passion is often reasonably effective, if not a little moving, but it just as often cheeses things up, being yet more evidence of this film's getting carried away with its ambition. The film is about as promising as it is ambitious, but the noble passion that is put into this film doesn't always pay off, emphasizing shortcomings, most of which perhaps wouldn't even be there if the film didn't try too hard to make the rewarding drama that this film really could have been, but unfortunately falls just short of being. Still, I would say that the final product comes closer to rewarding than many say, being quite decidedly a mess, but one that meets every hiccup with an undeniable strength. James Horner is among today's great score composers, but his tastefulness is not known for being consistently well-used, and sure enough, overblown occasions within Horner's efforts exacerbate many of the overblown areas within storytelling (What in the world was up with that cheesy, questionably tuned electric guitar?), and it's not like Horner's efforts are all that refreshing here, and yet, this film's score was one of Horner's more inspired efforts at the time, boasting a sharp tonal diversity which ranges from heavy during the film's darker moments, to soulful during the lighter moments, while keeping consistent in a glorious sweep that draws you into the environment. Horner's score ultimately proves to be a key strength and component to immersion value, going all but matched in effectiveness by John Seale's cinematography, whose scope is broad, and whose lighting dances between subtly crisp and rather ruggedly harsh in a way that is often attractive, and just as often complimentary to the tone of the film enough to add to immersion value about as much as a certain other strong visual aspect of the film, the visual effects, which are dazzlingly grand, with enough organic fit within the context of the film to further draw you in. The film excels stylistically and technically, so if the other critics are entirely accurate about nothing else, it's this film's making sure that it's good deal of money is not wasted, and yet, even then, I can't fully agree with the consensus that this film is all style and only so much substance. Sure, the film stands to be more fleshed out, and gets to be way too ambitious for its own good, but I understand the overwhelming passion for this drama to hit, because this subject matter, while familiar, is worthy, and the concept of dramatizing the possible struggles of those who were lost could be either intriguing or kind of distancing, depending on how the characters who drive this drama are handled. As I've said time and again, this film's characterization is a mess, but the characters are ultimately sold just fine, mostly be the performers, who don't really have anything to work with, but offer both charisma and chemistry to bring life to the characters as adequate compelling, whose engagement value should be more than just adequate, but still stands to some extent, reinforced by what is admittedly done right in Wolfgang Petersen's direction. Yeah, everyone and their grandmother have to give it up to ol' Wolfie for "Das Boot", as well as couple of other films, but I feel that the man has been kind of underappreciated as a director in relatively recent years, because even though his efforts are messy enough to keep this film far from the level of compellingness of, well, what would be his next project (Forget y'all, I dug "Troy"), the heavy atmosphere that he pumps into this drama sometimes proves to be genuinely effective, whether when he's capturing the tension of the storm segment, or delivering on reasonably endearing resonance through all of the melodramatic bloating. If Petersen's atmospheric passion accomplishes nothing else, it's sustaining entertainment value, and while that's certainly not enough for the film's undercooking, subtlety issues and overambition, it kept the film going enough for me to soak up the hefty deal of strengths, which aren't enough for the final product to reward, but compel just fine. When the storm has passed, the film is left tattered by a generic structure, limited, when not forced exposition and considerable subtlety issues, all of which are emphasized by a certain ambition that ultimately drives the final product underwhelmingness, but is understandable, seeing as how this subject matter is worthy, as well as done enough justice by outstanding score work by James Horner, dazzling cinematography and visual effects, endearing acting and chemistry, and undeniable highlights within Wolfgang Petersen's passionate, if overblown direction for "The Perfect Storm" to carry on as a decent, maybe even borderline rewarding drama, regardless of its flaws. 2.75/5 - Decent

Exciting film which got me emotionally attached to the characters but there were hardly any real drama or climaxes. The character interactions were dull, it almost followed the typical horror film scenario with the death of characters followed one after another. However, it is important to not the film is being based on a book which added the watchability of the film. Overall impressive but could have been improved.

First, there's all dese Hollywood types gettin' dere New England accents a workout, and dat ain't too bad none, nosirree, but the real star here is the CG generated storm that decently conveys the immensity of the sea and just how small we are in it. Not too shabby.

A movie that leads to nothing and you leave the theatre feeling crappy for seeing it. Its depressing, it leads to no conclusion, and i'm glad The Simpsons were bold enough to make fun of this crap. I never felt intense when watching it, and even with a all star cast it has nothing great about. Only reason I gave it a 1.5 is because the acting was decent. this film is not worth it.
See Details