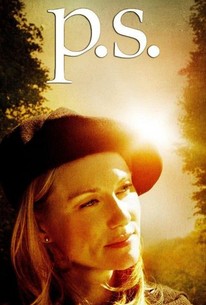 P.S.
2004, Romance, 1h 37m
81 Reviews
5,000+ Ratings
What to know
Critics Consensus
Laura Linney is as watchable as ever, but the melancholy P.S. never finds its footing. Read critic reviews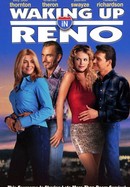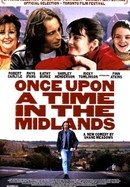 Once Upon a Time in the Midlands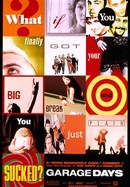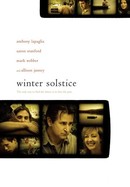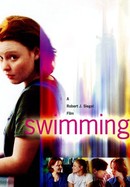 Where to watch
Subscription
Rate And Review
Movie Info
Louise Harrington (Laura Linney) is a lonely divorcée working at the admissions office at Columbia University when she notices an applicant with a familiar name. She meets with the applicant, F. Scott Feinstadt (Topher Grace), and finds that he not only shares the name of her long-dead high school sweetheart, but also looks and paints much like he did. Their meeting ends with Louise taking him to bed, which only deepens her sense that she is living somewhere between the present and the past.
News & Interviews for P.S.
Audience Reviews for P.S.
An admissions officer for Columbia gets involved with an applicant whose name reminds her of a man from her past. The performances by Laura Linney and Topher Grace save this film from the miasma of self-indulgence that it threatens to fall into. Linney, in particular, conveys a whole palette of emotion, from insecure lust to confident determination, and Grace sprinkles in sensitivity to his douchey character. While the plot doesn't pay off and there's an important scene in a hotel room that leaves the audience wondering if it got spliced in from another movie, the story is good enough to provide Linney opportunity to show off her acting chops. Overall, I like Linney enough to follow her into this poorly constructed film.

Cast: Laura Linney, Topher Grace, Gabriel Byrne, Marcia Gay Harden, Paul Rudd, Lois Smith, Jennifer Carta, Ross A. McIntyre, Chris Meyer, Becki Newton, Stacy Lynn Spierer Director: Dylan Kidd Summary: College admissions officer Louise Harrington (Laura Linney), a divorced woman in her late thirties, is looking for someone special enough to put her heart on the line, but the only man she's ever loved died 20 years ago. When a college applicant, Scott (Topher Grace), appears to be her true love reincarnated, will Louise finally find the happiness she seeks? Or is Scott just playing along to get into the Ivy League? My Thoughts: "Wonderful cast. I wasn't blown away with the story, but it was definitely interesting. Louise Harrington, is a woman longing for the past. She spends her time thinking about the "what ifs" in life. When F. Scott Feinstadt comes in the picture is when it gets odd. He looks, speaks, and acts just like her high school boyfriend and happens to share his name. She comes somewhat intrigued with him and a bit obsessed. The whole story is a bit weird and it never really goes anywhere. But interesting none the less."

Okay... Topher Grace is hot.

The most beautiful parts of the movie don't really push the plot forward: F. Scott "painting" Louise, Louise's imagine-yourself monologue. And by plot, I mean the "metaphysical" quandary that is the supposed <i>donnee</i> of the movie. The real let-down is that there IS no metaphysical payoff; it's all just coincidence that F. Scott resembles Scott so much. Decent performances but F. Scott's is such a douche. If he's really not the dead-lover-reincarnated, I don't find his personality redeemable enough for Louise to actually fall for him.
See Details