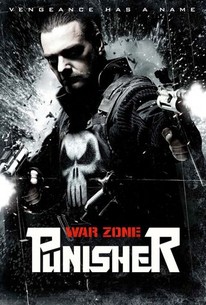 Punisher: War Zone
2008, Mystery & thriller/Crime, 1h 47m
111 Reviews
100,000+ Ratings
What to know
critics consensus
Punisher: War Zone recalls the excessively violent, dialogue-challenged actioners of the 1980s, and coincidentally feels two decades out of date. Read critic reviews
You might also like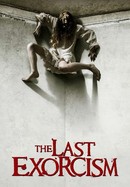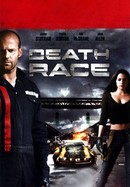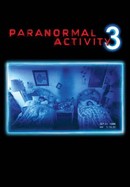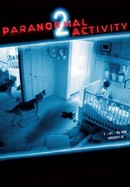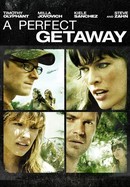 Where to watch
Rent/buy from $3.99
Rent/buy from $3.99
Rent/buy from $3.99
Rate And Review
Punisher: War Zone Photos
Movie Info
Frank Castle, aka The Punisher (Ray Stevenson), turns the streets of New York City red as he wages a one man war against the crime syndicate responsible for the death of his wife and two kids. Aided by his trusted sidekick, Microchip (Wayne Knight), he almost kills Billy Russoti (Dominic West) and leaves him horribly disfigured. Billy renames himself Jigsaw and with the help of his crazed brother Loony Bin Jim, recruits criminals from every corner of the city to do battle with Frank.
Audience Reviews for Punisher: War Zone
So just 4 years after the first Punisher we get a reboot of sorts, And it's pretty much a big let down, The acting and dialogue were poor, I didn't like the choice of actor to play Frank Castle, For some reason they had stupid neon lights in every shot that didn't add anything great it just felt like my TV was breaking, It did have some bloody and hard hitting action scenes but the effects let them down at times, It's not as good as the first/original and it's very forgettable I'd only watch if you're a fan of the comics as you might appreciate it more than others.

The Punisher has had a lot of major misfires with previous big screen efforts to do justice to the franchise. This time they finally got it right; if only just. This is a very sinister and violent fare, but one that is surprisingly funny and appropriately over-the-top. If you really are a fan of the Punisher comics, then you're in for a treat. Everyone else will probably struggle with this one, particularly if you have more delicate sensibilities. Ray Stevenson IS The Punisher!!

Honestly, most people I've talked to about this film, and almost all of the reviews I've read, have ground this film into the dirt, but know what? I love it, so there. It's the only Marvel film to date to ever have been directed by a woman (Lexi Alexander, who created and co-wrote Green Street Hooligans), the Punisher film closest to its source material, colour coordination/representation on par with films like Revolver, and the star is not only one of my favourite actors of all time, but he went through months of military training, body-building and theoretical practice before playing Frank Castle in a film where the trigger-happy hero actually reloads! I'll get the things I didn't like done first. Julie Benz (Buffy the Vampire Slayer, Angel, Rambo, Saw V, Boondock Saints II: All Saint's Day, Dexter) I usually quite enjoy, and here she even ditched the blonde hair in favour of the much more attractive black, but she was not really a great addition to the cast. Mostly a writing fault I'm sure, but it just seemed to be a bad character for her, very similar to her role as Sarah Miller in the most recent Rambo flick. There was also some cheese in the film, it's not terribly overburened with it, and it's not something I usually mind, but when you go out of your way to make a film dark, you can't risk lines like "Billy is dead, from now on you call me Jigsaw" or "I axed you a Question. If you don't answer me, I guess I'll just have to axe you again". Other than that I can understand why certain people still wouldn't enjoy the film, but hey, fuck those people. Back on to the positive; Dominic West (Hannibal Rising, 300, Centurion, Chicago, The Wire) makes a more convincing gangster than John Travolta ever did, and just like Ray Stevenson (King Arthur, Outpost, The Book of Eli, Rome, Thor) he portrayed a larger than life character, in a physically feasible manner; Jigsaw (above). Yes, the bad guy is named Jigsaw and he wants to play a game. Seriously. So maybe that's not much of a positive but this film does play out in a much more of a Horror-type-genre way than a regular old Action film. But he's not a John John Cramer character at all, he's a hitman and gangboss working with one of the last crime-families in town, famous for his vanity, until his entire body is ripped up in a glass crusher by The Punisher, and he has to be repaired, mostly with horse-hide. Which is kind of a bad ass revenge scenario for the antagonist to have. More than anything though, at the end of the day I'm a Stevenson fanboy. He's a vastly talented and very attractive man who delivers in each and every single role he's portrayed, always coming out as memorable. So if you don't have a fucking clue who the guy is, you mightn't love the whole thing as much as I do, although you should certainly appreciate all the effort they've gone to for military authenticity. I mean, The Punisher's arms dealer is a supporting charter for Christ's sake. He needs to go back home to restock on weapons, if that doesn't scream realism I don't know what does. 78% -Gimly

Punisher: War Zone is an exploitation film full of gratuitous violence that never lets up. And, this wouldn't be a bad thing if it weren't so poorly executed. However, this reboot fails on every level to develop interesting characters, an engaging plot, and exciting action. A complete misfire, the gratuity of Punisher: War Zone overwhelms the audience to such a degree that it quickly causes one to lose interest.