What to know
critics consensus
Rambo III finds its justice-dispensing hero far from the thoughtful drama that marked the franchise's beginning -- and just as far from quality action thriller entertainment. Read critic reviews
You might also like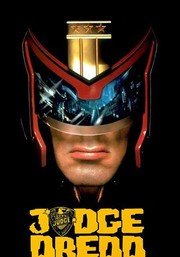 Rate And Review
Movie Info
Col. Sam Trautman (Richard Crenna) travels to Thailand, hoping to convince veteran John Rambo (Sylvester Stallone) to accompany him on a training mission in Afghanistan. When Rambo refuses, Trautman decides to go alone -- but, while trying to help the mujahideen, Trautman is captured by a ruthless Russian colonel (Marc de Jonge) who submits him to torture. Hearing the news, Rambo volunteers for a top secret undercover mission to rescue his longtime friend.
News & Interviews for Rambo III
Critic Reviews for Rambo III
All Critics (35) | Top Critics (7) | Fresh (14) | Rotten (21)
Engages the plight of the Mujahideen with a humanizing, doc-like approach (fascinating to witness, all these years later, when the ally/enemy tables have turned so drastically).

June 14, 2008

Strays slightly from the formula and therefore loses some of its mindless fun credentials.

Always at ground zero in the chaos is Rambo -- gloriously, inhumanly impervious to fear and danger -- whose character is inhabited by Stallone with messianic intensity.

Mr. Stallone has by now made Rambo parody-proof, since the character is every bit as laughable as he is grandiose; that's part of the fun.

May 20, 2003 | Rating: 3/5

Rambo may, in fact, have outlived his usefulness. His moment may have passed.
Engages the plight of the Mujahideen with a humanizing, doc-like approach (fascinating to witness, all these years later, when the ally/enemy tables have turned so drastically).

June 14, 2008

Strays slightly from the formula and therefore loses some of its mindless fun credentials.

Always at ground zero in the chaos is Rambo -- gloriously, inhumanly impervious to fear and danger -- whose character is inhabited by Stallone with messianic intensity.

If critics were to rate a film based on how sensational the main antagonist's death is, along with the main henchman, then this film would rank quite high indeed.

Gone With The Twins

Its only value is commercial. As such, the only feeling that it produces is sadness. [Full Review in Spanish]

El Pais (Spain)
Audience Reviews for Rambo III
Rambo III Quotes
| | |
| --- | --- |
| Masoud: | Somewhere in war, there is supposed to be honor. |
| | |
| --- | --- |
| Hamid: | What's that? |
| John Rambo: | It's blue light. |
| Hamid: | What does it do? |
| John Rambo: | It turns blue. |
| | |
| --- | --- |
| Colonel Zaysen: | Drop your weapons! Now! You have no chance of escape! Come forward! I wish to take you back alive! This is your last warning! The choice is yours! |
| Col. Trautman: | What do you say John? |
| John Rambo: | Fuck 'em! |
| | |
| --- | --- |
| Moussa: | You do not look like men Griggs sent before. You not look like you are with military. |
| John Rambo: | I'm not. |