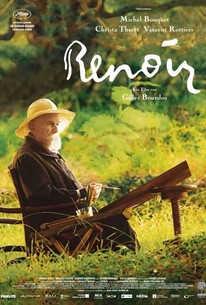 Renoir
2012, Drama, 1h 51m
70 Reviews
5,000+ Ratings
What to know
critics consensus
Appropriately enough, Renoir offers viewers a drama of sumptuous beauty -- which is more than enough to offset its frustratingly slow pace and rather thinly written screenplay. Read critic reviews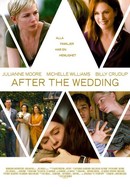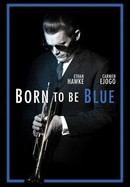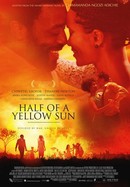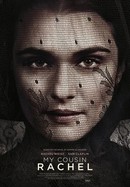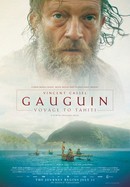 Gauguin: Voyage to Tahiti
Where to watch
Rent/buy
Rent/buy
Rent/buy
Rate And Review
Movie Info
Pierre-Auguste Renoir paints on the French Riviera in 1915 after his wife dies and his son is wounded in a battle. He finds a young woman named Andrée and she becomes his last model.
News & Interviews for Renoir
Audience Reviews for Renoir
Andree Heuschling (Theret) is an important, but largely forgotten, figure in French cultural history, having been the last model to pose for the impressionist painter Pierre-Auguste Renoir (Bouquet) and the first actress to star in the films of his son, and her husband, Jean (Rottiers). Bourdos film focuses on the final months of the painter's life, in 1918, as Andree arrives to pose for him and ends up living in his plush Riviera home. When Jean arrives home from injured from fighting in The Great War, he immediately falls for the young model. In the early days of the French film journal, Cahiers du Cinema, its writers expounded at length about the poor state of French cinema. 'Renoir' is exactly the type of film so often lambasted in the pages of the yellow-covered magazine, a bland cash-in on a French cultural icon which feels more like a tourist board commercial than any kind of drama. There's absolutely no dramatic weight to Bourdos' tale and you can't help sense he's trying to create a story where none exists. Andree arrives, Auguste paints her, Jean falls for her. That's all we get. There's nothing to get you involved in this story, one featuring privileged people for whom life comes far too easily. The one piece of dramatic conflict rests on one of the ultimate period-piece cliches: the young man who chooses to return to the war rather than staying with his lover. We learn nothing of what may have influenced the work of Renoir, neither father nor son. Renoir Snr is portrayed as a dirty old man, constantly babbling about young flesh, while his son comes across as a bit of a drip, a poor match for the vitality of Andree. If there's one thing this film gets right, it's the beautiful cinematography of Ping Bin-Lee, perfectly capturing the light of a Southern French summer. For the most part, 'Renoir' is nothing more than another piece of Tourist Board Cinema.

Portrait of the final days of impressionist painter Pierre-August Renoir, and of the growing affair between his son (future film director Jean) and a headstrong model. Beautiful looking, as befits the subject---with her glowing copper hair, Christa Theret looks like a painter's vision that's stepped off a canvas---but too often watching this slow-paced, reverent movie is like watching paint dry.

A hidden gem with some captivating performances. I am hopefully to see more of many of the cast of this film.

In 1915, Andree Heuschling(Christa Theret) takes a job as a model for famed painter Pierre-Auguste Renoir(Michel Bouquet). Instead of giving the old man a heart attack, his painting thrives again. Just as Andree considers herself a jack of all arts, Renoir's pre-teen son Claude(Thomas Doret) misunderstands, asking to see her breasts to which she flatly declines. As a consolation prize, he does get to see his brother Jean's(Vincent Rottiers) wound when he comes back from the war. It is one thing to be told Jean Renoir's father was a great painter; it is another to see their relationship dramatized in the engaging biopic "Renoir" which also allows us to trace the father's influence on the son. That especially includes the bucolic scenes the father took great enjoyment in capturing for all eternity on his canvas in his own long gone oasis that we first glimpse as Andree effortlessly glides on her bicycle in orange. With mortality just lurking beneath the surface, this is also a time of transition, not only about generations, but also involving technology. The only significant problem with the movie is that it is too long, forcing a traditional narrative arc, instead of letting the material unfurl naturally.
See Details