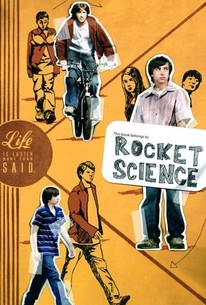 Rocket Science
2007, Comedy/Drama, 1h 41m
113 Reviews
10,000+ Ratings
What to know
critics consensus
Though Rocket Science appears to be a typically quirky indie, the well-rounded performances and director Jeffrey Blitz's clear affection for his characters gives the film its proper human spark. Read critic reviews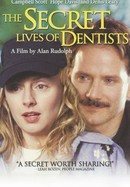 The Secret Lives of Dentists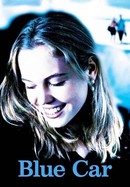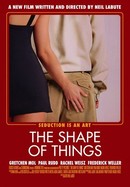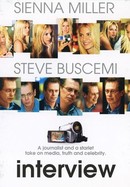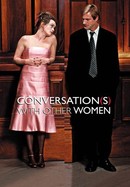 Conversations With Other Women
Where to watch
Rent/buy
Rent/buy
Rent/buy
Rate And Review
Movie Info
High-school student Hal Hefner's (Reece Daniel Thompson) life is falling down around him. His parents have split, his brother picks on him incessantly, and he has a terrible stutter. Hal cannot believe it when Ginny Ryerson (Anna Kendrick), a pretty classmate, asks him to join their school's debate team. Falling head over heels in love with Ginny, he agrees to her request, with unexpected results.
News & Interviews for Rocket Science
Audience Reviews for Rocket Science
I had written a review for this a few weeks ago, but it magically disappeared so unfortunately I can't write as much as I'd like because I don't remember all the specifics about the movie. Regardless, Rocket Science is a wonderful little indie coming-of-age movie with a lot of heart and some very funny moments. It's about a high school student named Hal Hefner (Reece Thompson) who has a stuttering problem and is eager to overcome it. After falling for one of the strongest speakers on his school's debate team (played by Anna Kendrick), Hal does the most logical thing a headstrong teenage boy can do and joins the debate team to be with her. Reece Thompson is great in the lead role and he makes Hal a very sympathetic and endlessly relatable character. He has one spectacular scene in the middle-ish of the movie in which Hal lets out all of his pent-up frustrations by smashing the windows of a certain character's house in a creative way. He delivers all of his best lines in a fantastic deadpan way, and his character is pretty much the only normal one in the movie. Not to say that's a bad thing at all, it's just that every other character is eccentric or strange in some way, including a mother and father who argue by playing Violent Femmes songs on cellos. Speaking of Violent Femmes, their music makes up almost all of the soundtrack, and the soundtrack genuinely rocks. It acts as the perfect backdrop to a few select scenes and makes them that much better. Rocket Science does fall prey to a couple of coming-of-age and indie movie cliches, but for the most part it's a very unique and likable comedy that is well worth seeing.

Rocket Science is a quirky gem packed with brilliant indie charm carried along by a great narrative and an amazing soundtrack. Rocket Science follows the story of a timid high school boy with a speech impediment who decides to join his high school debate team to chase love. First of all anyone who doesn't like Indie films (specifically quirky romantic indie films) may not like the movie due to the pacing, storyline etc but it was perfect for me. When I saw this film I only expected a good performance from Anna Kendrick and that's it but after watching it I was speechless with my mouth wide. It really left me speechless because it ends on such a great note leaving the viewer with an amazing message and moral. The acting was brilliant from Reece Daniel Thompson doing a great speech impediment and he played his role very well and was thoroughly believable. Anna Kendrick was amazing but often her character can be hard to keep up with. And like films including Drive, the soundtrack is EXCELLENT and one of the best parts as all the songs fit the right tone bang on. Sometimes we hear a Narrator monologuing and his dialogue was so good as he WAS the true voice of Hal. The characters are brilliant and you get more than mere high school stereotypes and instead you get a main character some could relate to and empathise with while being highly engrossing at the same time. And side characters who never really felt unnecessary. Maybe this is because it is loosely based on the director of the film's childhood (Jeffrey Blitz). Like previously mentioned the ending is fantastic and like endings reminiscent of The Mist, it will not be for everyone and at first most will feel robbed but once you truly understand the deeper meaning and what has truly happened; you appreciate it and can't believe it's excellence. This does have that kind of cliched quirky indie formula but it feels original, always heartfelt and natural. I hate to wrap it up so soon because I don't know if I have done it enough justice but overall Rocket Science is an amazing, relatable, touching, moving and breathtaking indie romantic coming of age story that comes full circle with an amazing lesson at the end that will definitely leave you speechless.

I spent the vast majority of this movie trying to decide whether, or not, I liked it. The characters were definitely interesting, but overall I don't think that this film hit on the point that it was trying to make. Not a bad movie, just not that special.

A stutterer joins his high school debate team at the behest of a woman with whom he quickly falls in love. Anna Kendrick, whose performance in <i>Up in the Air</i> showed her to be a strong if somewhat stilted actress, is nearly perfect as the debater/femme fatale in this quirky independent dramedy. And though Reece Daniel Thompson doesn't achieve a Colin Firth level of tortured stuttering, he is nonetheless compelling. There are also some really funny and touching moments. I particularly laughed out loud at "There's now a cello in your house." However, the narration is overbearing. There is a constant musical score dominated by quickly strummed guitar chords that make me think these were added because they're required in independent films, not because the score accentuated the storytelling. Finally, there were several moments of over-editing. Contrast <i>Rocket Science</i> with <i>A King's Speech</i>, in which the camera stayed fixed on the King as he tried to spit out his words; in <i>Rocket Science</i> there are needless cross cuts to reaction shots that show little reaction. Overall, like many independent films, <i>Rocket Science</i> is one to watch for the performances and occasionally clever script, not for its direction.
See Details