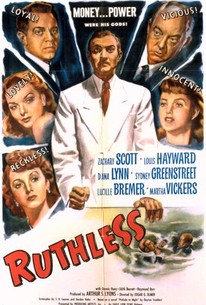 Ruthless
1948, Drama, 1h 44m
5 Reviews
50+ Ratings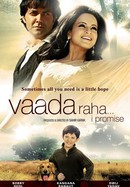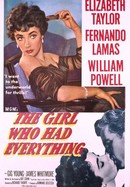 The Girl Who Had Everything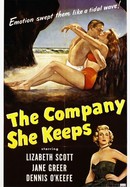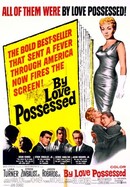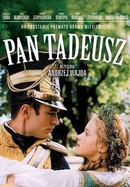 Rate And Review
Movie Info
Wealthy, powerful Horace Vendig (Zachary Scott) always gets what he wants. Even as a poor youth, he charmed his way into high society by getting the father of his friend, Martha (Diana Lynn), to foot the bill for his Harvard education. When Vic (Louis Hayward), another childhood pal, is invited to Vendig's mansion for a party, he brings along Mallory Flagg (also Lynn), who happens to bear a striking resemblance to Martha. As Vic and Horace reunite, old resentments rise to the surface.
Audience Reviews for Ruthless
The message at the center of "Ruthless" may seem dated and unoriginal given how much time has passed since its making, but it's still just as relevant. Films chronicling the rise and fall of men addicted to money and power are made often enough to make the whole concept seem tired and overdone, but despite this, "Ruthless" is still a solidly entertaining yet predictable drama. The biggest problem is Edward G. Ulmer, who has never been a director that I can trust to produce a good motion picture, and once again, his direction is almost entirely responsible for the slow pace that "Ruthless" moves at. Of course, there are times where the pace picks up and things get interesting, but it isn't long before Ulmer returns back to his stationary, monotonous routine. There are some performances that are effective, such as Zachary Scott's slimy Horace Vendig and Louis Hayward as the best friend, and then there are some that aren't, such as Sydney Greenstreet's Buck Mansfield, which is a performance that the actor seems like he's sleeping through half of the time. Overall, "Ruthless" is not an especially memorable or well-crafted motion picture, but it works because of its cleverly-structured screenplay, lead performances and important message.

Ruthless (A.K.A The b-grade Citizen Kane) tells the melodramatic tale of a sweet little boy who grows up to become a heartless caricature of a businessman. Why? Because both his parents were also caricatures. His mother a cold-hearted hose beast and his father a gambling/womanizing fiend. What's the source of Horace's cutthroat attitude toward everyone in his life? Well, um, apparently he's possessed by the patron devil of capitalism, or something. Instead of constructing a slow and tragic descent into self-absorption, the way that Charles Foster Kane was portrayed, Ruthless takes the lazy route and simply wants us believe that Horace was a bad apple from the start. That as a child he made some kind of secret pact with the devil to destroy and leave behind all he holds dear as he climbs his way up the corporate ladder. Since Horace Vendig is essentially a wholly unsympathetic human being, who's story are we meant to relate to? Those he left behind? Martha, the love of his life? Nope, she's merely a side note in one of his many flashbacks. Vic? Mmm, nope. His character isn't developed enough for him to function as anything but a moral roadblock to Horace's ruthlessness. At the beginning of the film we're shown that Horace is throwing a soiree to announce his creation of a "peace foundation" in which he hopes to make right the many injustices he has perpetrated. To compensate in some small way for his life of greed, but this never develops. We never see a point of remorse, and we never get any indication that maybe this is yet another veiled play at humanity for his own personal success' sake. It's just an excuse to get everyone he screwed over into one room. No remorse, no moral, no redemption. Nothing. He gets strangled and drowns after he attempts to (yet again) steal Vic's girlfriend. There's a line in the film that says as much, but one gets the sense that Horace isn't so much a character as he is a disaster, a force of nature, a "way of life". This is a survival film in which the supporting cast attempts to outrun the soul-sucking black hole that is Horace "Woody" Vendig.

Few were better at being a suavely contemptible worm than Zachary Scott as he proves he yet again. Good old fashioned melodrama about an amoral man's climb to the top with the added bonus of the great Sydney Greenstreet and a wonderfully over the top finale.