Sacrifice! (Il Paese del sesso selvaggio)
(1972)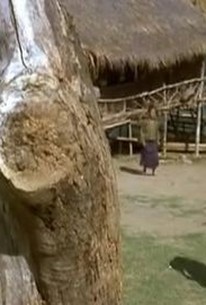 AUDIENCE SCORE
Critic Consensus: No consensus yet.
Sacrifice! (Il Paese del sesso selvaggio) Photos
Movie Info
While on an expedition in Thailand, a photographer is taken hostage by cannibals and forced to endure several violent adventures. The film was originally an Italian release, and its even more violent version is rarely seen.
Critic Reviews for Sacrifice! (Il Paese del sesso selvaggio)
There are no critic reviews yet for Sacrifice! (Il Paese del sesso selvaggio). Keep checking Rotten Tomatoes for updates!
Audience Reviews for Sacrifice! (Il Paese del sesso selvaggio)
½
his was the first of the 6 major Italian Cannibal flicks of the 70's, (and early 80's). And it isn't that bad at all. It has a quite good story, and the acting is suprisingly good. The love story is a little far-fetched, but the film itself is quite enjoyable, except, once again for the real animal deaths. Not as good as either of Deodato's, but certainly better than Eaten Alive, Cannibal Apocalypse, or Trap Them and Kill Them.
Cassandra Maples
Super Reviewer
½
The inovator of the Italian Cannibal exploitation movies that were to repulse and shock audiences over the world, many were to end up being banned in numerous countries. This one isn't quite as sleazy as later cannibal movies, in fact it's a pretty decent film. It's plot is almost identical to the film "A Man Called Horse" but set in a remote village in an Asian Jungle. The cannibals only come into the film towards the end of the film so gore-wise it's not a splatter-fest. But this one is the worst offender for animal cruelty with numerous scenes of animal baiting and on-screen butchery and sacrifice. But the film is well enough acted and the romance between Ivan Rassimov and Me Me lai is played out genuinely enough providing some quite steamy scenes and ample amounts of nudity. It's got a pretty catchy theme-tune too. The film is far from perfect but it's enjoyable enough.
½
Well I am not just going to be reviewing films from were I live I am also going to review famous movies that are very well known to kids my age and as well as adults. But the occasional new movie at the cinemas. Man from deep river also known as here 深い川の野蛮人 (Deep river savages) has to be the most power social commentary on society I have seen. Deep river savages is the widest known Grindhouse film out there were I live. John Barly is a photographer in Bangkok taking pictures of the local wrestling games but he grows increasingly bored and wants to get out there into the wild life and take those kinds of photos. But after a massive fight with a gang he kills one of them and decides to hid-out in the rain forest for a little while. Paying off a man in a boat to take him out there he begins to enjoy the scenery. The deeper they go the more the boat driver begins to worry about the location they are in. Not long after there boat is attack by a native tribe killing the boat driver and capturing John. John in the movie who is played by Ivan Rassimov goes throw months of pain and suffering until he proves himself during a fight to the death with another native. He is also liked by the chief's daughter Marayå. He might have been accepted but John sees how cruel his tribe is to others outsiders. Two natives from another tribe is captured and have there tongs and fingers cut off in a very disgusting manor. I also have no doubt in my mind that the movie Dance with wolves was based on this movie along with Avatar. There are Meany aspects witch I have seen between the two movies. Such as *A man from a western world comes to a place were they likely have not seen a white man. *The chief's daughter teaches him how to hunt. *The white man proves him self very worthy among the tribe. *The daughter the chief falls in love with the man. *An ending that has an Epic battle among the tribes or civilized society. *The man returns to the place were he first began but later goes back to his tribe. I felt the storey was brilliant just watch the movie and you can see it as how I saw it. But remember this is just my opinion. Some main things I didn't like was the story was a bit slow at the start but gets better. And some of the love scenes got really close to an adult or pornographic rating. Italian Director Umberto Lenzi tries to bring the movie to Mainly throw the settings and scenery as well as violence. But I have to say Costumes and sets as well as other things are very well done. Well I have to put everything in this movie is done very well. The special effects and the surpassingly extreme acts or cruelty and violence are very sick but very well done. The acting and Characters I have to put as flawless but I felt there was very little character built up as what we saw in Avatar. The reason I am not going this a 100% is because of animal cutely I saw in some scenes that is the reason I did not give it my highest rating. But really I can heavily recommend this movie a lot. If you liked Avatar or Dance with wolfs you should see this. Keiko's score 91-100
Sacrifice! (Il Paese del sesso selvaggio) Quotes
There are no approved quotes yet for this movie.