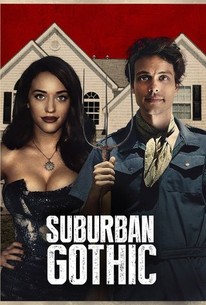 Suburban Gothic
2014, Comedy/Horror, 1h 30m
11 Reviews
250+ Ratings
You might also like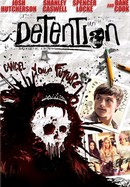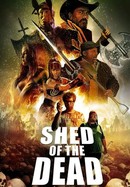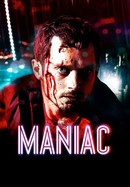 Where to watch
Rent/buy from $2.99
Subscription
Rent/buy from $1.99
Rent/buy from $3.99
Rate And Review
Movie Info
An awkward, unemployed man (Matthew Gray Gubler) who can talk to the dead teams up with a rebellious bartender (Kat Dennings) to find the vengeful ghost that's been terrorizing their town.
Audience Reviews for Suburban Gothic
This movie is really quite fun. It's proof that all you need to have a good movie on your hands is a great cast and a good script that makes proper use of the actors. I know I sometimes harp on low-budget films, whether it be the presentation or the quality of the cinematography, I don't try to do it as much, but I've noticed that I tend to do so more in the films that end up not being good. The point of the matter is that you don't need much of a budget to make a good movie, I know that should be obvious, but I think some people have this preconceived notion that if a film looks a certain way, The Avengers for example, then it's worth watching. And it's not even that this film even looks that low-budget, it actually doesn't, but it's something that I've noticed in certain people. Again, I've done it myself, but only with films where the story or the acting isn't good to begin with. But I digress, while I may not have given this film the highest rating, I really did have a blast watching this movie. I think the fact that it's not a consistent film, in parts, is what holds it back for me. But the film is definitely well-written and there's a surprisingly interesting relationship between Raymond, his father and how Raymond's eccentric behavior has affected his father's opinion of him. Ray Wise plays Raymond's father and he is tremendous here. If you've seen Ray Wise on Newscatchers, or any Ray Wise movie ever, then you know the type of role he plays, but he does it to perfection. There's a lot of good interplay between Ray Wise and Matthew Gray Gubler. Kat Dennings and Matthew also have great chemistry with each other and they provide plenty of funny moments. One of the things about the film, and this is just me speculating, but the way the film ended up almost made this seem like a pilot for a potential series with Matthew's and Kat's characters at the forefront. This isn't the case since both Matthew and Kat are part of CBS shows, Criminal Minds and 2 Broke Girls respectively. But that's how the film ended up and I actually wouldn't mind a series with the same cast. It's unlikely, because the movie is definitely more indie-esque and it's not a show that wouldn't really survive much on a big network, it's more of a Netflix/Amazon/Hulu original show. But I digress, I thought the film's cast was top-notch and it made the film so much easier to watch. There's also some surprisingly solid horror elements. What I mean by that is that while they mix in some comedic elements with the horror, it's treated fairly seriously by the leads, well at least Raymond and Becca. Don't have much else to say, I don't think the film is as consistent as it could've been, but I really had a lot of fun watching this movie. It's one that I think will find a cult following and deservedly so. I'd definitely recommend this film for sure. Good stuff.