What to know
critics consensus
For a Yimou Zhang film featuring Matt Damon and Willem Dafoe battling ancient monsters, The Great Wall is neither as exciting nor as entertainingly bonkers as one might hope. Read critic reviews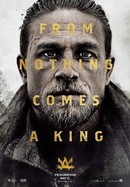 King Arthur: Legend of the Sword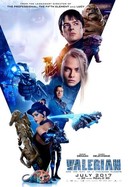 Valerian and the City of a Thousand Planets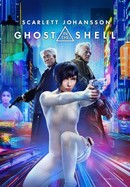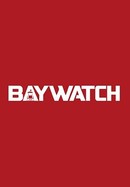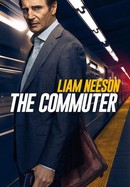 Where to watch
Rent/buy
Rent/buy
Rate And Review
Movie Info
When a mercenary warrior (Matt Damon) is imprisoned within the Great Wall, he discovers the mystery behind one of the greatest wonders of the world. As wave after wave of marauding beasts besiege the massive structure, his quest for fortune turns into a journey toward heroism as he joins a huge army of elite warriors to confront the unimaginable and seemingly unstoppable force.
News & Interviews for The Great Wall
Audience Reviews for The Great Wall
I suuuuuper don't care. This looks like an advertisement for a brand I wouldn't bother buying.

The great white hope, Matt Damon, saves China in the bizarre fantasy-action film The Great Wall. After traveling to China in search of black powder a band of European mercenaries are captured by the Nameless Order, which guards the Wall, and get caught in their battle with a hoard of vicious mythical beasts that are threatening to overrun the country. The story is a streaming pile of crap and there are no good performances (except maybe Tian Jing). The CGI and creature designs are also pretty weak and don't really fit the aesthetic of ancient China. The one thing that the film does have going for it is the action; which is especially well-choreographed and impressive in its scope, with massive battles along the Wall. While it's incredibly stupid, The Great Wall is at least entertaining...during the fight scenes.

K so in China there is this huge wall that was slowly constructed over the ages by various Dynasties. The earliest construction starting back in the 7th century BC. This great wall ran along the ancient border of northern China to protect against various groups of invaders from various areas that now make up some of eastern Europe, Mongolia and mainly Russia. This is fact, but this movie deals with legend (but not a real one). The plot: A band of European mercenaries are in China searching for the magic black powder that kills many (gunpowder). After losing all of their men to Khitan bandits in the region, the last two mercs, William (Matt Damon) and Tovar (Pedro Pascal), stumble upon the great wall (unsure how they didn't see it). There they discover a special division of the Imperial Army of the Song Dynasty called 'The Nameless Order'. Turns out this special division was put in place to protect the Chinese Kingdom from a race of alien monsters (yes that's right, [b]alien[/b] monsters). Unfortunately for the Europeans this must remain a secret so they are held captive indefinitely. Luckily they both display great courage and fighting skills when the aliens attack which pleases the Chinese, so they end up helping with the struggle. Yes its an age old tale which we've all seen a fair few times for sure. The question is does this movie get around this cliched plot and give us something special? Well first things first, lets look at the enemy, the alien monster horde. For starters the design is absolutely terrible, truly, this is no lie. The woeful CGI doesn't help its case of course but what the fuck is going on with that design? It looks like something from the 90's, I can't even describe it. Its kinda like a mutant alligator crossed with a vicious dog, with its eyes just above is fronts legs, a mohawk and some gills down its back for communicating in high pitch screams. These aliens apparently came to Earth via a meteorite that struck a mountain, which turned the mountain green because...I don't know. This happened two thousand years prior to these events, sooo...did these aliens evolve in that time?? Whatever happened it must have happened quickly because there are apparently millions of these aliens. This in turn leads me to ask how on earth these aliens haven't been discovered by anyone other than the Chinese yet?? How have the aliens not managed to overcome the wall thus far considering how great in number they are. Why do they always attack the same spot on the wall? Why not somewhere else or split into two separate attacks? Are there other attacks elsewhere on the wall we aren't seeing? Why do they only attack every 60 years??? Seriously what is that about? Are they hibernating in the meantime? The aliens also appear to be somewhat invulnerable because they can only be killed by being struck in their incredibly small eyes?! So...no other body part being struck has any effect?? We also learn that these aliens have a Queen and she controls the hordes via their high pitch calls (with the gills). But we also learn that if the Queen is neutralised (or killed obviously), so that the rest cannot hear her calls, the hordes will freeze or sleep or just become statues or something. Oh and there's some crap about magnets hypnotising the aliens into a deep sleep, whatever I dunno. The ideas and story behind these creatures are so stupid and messy I can't believe they went ahead with them. Lets take a look at the Chinese warriors in this movie, The Nameless Order. Well each warrior is split into individual units with special skills and different colour uniforms/armour. For example there are the archers which wear all red armour and the, ahem, acrobatic unit which wear all blue armour. Oh and the acrobats are all women. Yeah seems a bit unrealistic for an entire unit to be made up of women, but I know women warriors did exist back in ancient China so I'll give that a semi-pass. Now all these units make perfect sense...except for the ladies unit. These female warriors bungee jump off the top of the wall, spears in hand, to attack the aliens below. It sounds exciting but is in fact completely and utterly pointless and merely offers juicy meat for the aliens to snap up. Seriously, with all the arrows, flaming boulders, harpoons, spears, explosives etc...taking out lots of aliens at a safe distance, why would you need women to leap to their inevitable deaths simply to skewer one single alien? This leads me onto the wall itself. This isn't just a simple wall, oh no, this is a wonder wall with lots of hidden features that are revealed by moving sections. Not only can soldiers exit at the foot of the wall through secret moving wall sections; half way up the wall also reveals sections that allow giant scissor-like blades to thrash out and dismember climbing aliens. The interior of the wall is also highly intricate with lots of rooms, corridors, prisons, machinery, store rooms etc...They also seem to have a never ending supply of ammo like arrows and giant circular boulders, oh and they have hot air balloons too. I have to mention the bewildering amount of deus ex machina moments in this movie. There is so much it just makes a mockery of the entire thing. The whole sequence where William scales down the wall to capture an alien, in thick mist, is one long joke. The moments where the Chinese rain down arrows, explosives and flaming boulders onto the ground below, completely blind due to the mist, but conveniently miss William is laughable. Then of course Tovar saves William out of literally nowhere, like where the fuck did he just come from?? There are so many shots in the movie where a character is saved at the last second, or something happens and they avoid certain death. Or a character makes some miraculous shot or move or whatever in slow motion (oh my God the slow motion!!). I've never groaned so much in my life!! Both the Chinese and western cast are acceptable but nothing special. Damon's historical action figure has got nothing on Kevin Costner's Robin Hood, or Mel Gibson's William Wallace. Pedro Pascal is actually a little more engaging with his little touches of comedic relief, even though its pretty simple, amateurish stuff. Willem Dafoe is here but it doesn't matter because his character is unimportant and does nothing. And the Chinese actors are generally as you would expect, taking it all too seriously whilst not acting too well (but they have great hair). And yet again I have to address controversy (almost every bloody movie now). No this is not whitewashing because Damon's character isn't supposed to be Asian, he isn't replacing an Asian actor. His character is European, a European mercenary which was common at the time. Is this a white saviour movie? Hmmm...it could be, but not entirely, Damon doesn't really save the day. But even if it was, who the fuck cares eh?? I really do get the impression this movie would possibly have done really well, had it come out back in the 90's. This really felt like a cheesy, hokey 90's CGI schlock fest that would have been lapped up at the time (due to the wonder of early CGI). I mean, I really really wanted to like this movie as I liked the premise, but its so fucking stupid with so many issues its simply impossible. It does looks good at times (landscapes) but then at other times it looks like a [i]Lord of the Rings[/i] wannabe with all the Chinese warriors looking like old colour-coded Lego men. It starts off OK but just becomes more and more absurd as it goes, until we reach the abysmal ending. This really is a thoroughly dated movie in every aspect.

It seems likely that the film is entitled "The Great Wall" because they couldn't have called the film "great" in reference to the acting. Damon's occasionally-heard Irish brogue leaves one with the occasional impression that his character is meant to be Irish -- although that would be entirely unnecessary to the plot. Then again, it is equally plausible that the character is meant to be an impostor of limited impersonation skills infiltrating the Chinese army. Whatever the reason may be, "The Great Wall" is little more than a silly, two-dimensional diversion for teenage boys. The good CGI and frequent battle carnage should be enough to satisfy that target audience, even if it satisfies few others.
See Details