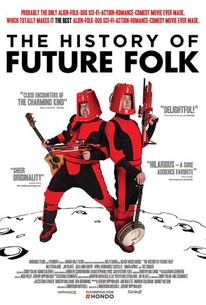 The History of Future Folk
2012, Comedy/Sci-fi, 1h 26m
41 Reviews
1,000+ Ratings
What to know
critics consensus
High on quirky smarts and low on splashy special effects, The History of Future Folk is an unusual -- and unusually fun -- slice of sci-fi. Read critic reviews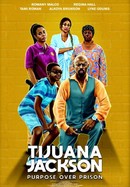 Tijuana Jackson: Purpose Over Prison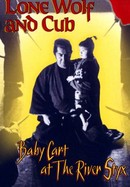 Lone Wolf and Cub 2: Baby Cart at the River Styx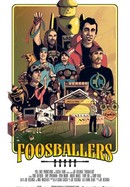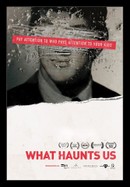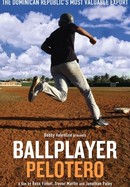 Rate And Review
The History of Future Folk Photos
Movie Info
An alien general (Nils d'Aulaire) joins forces with the comrade (Jay Klaitz) sent to kill him; their goals are threefold: Save their home world, prevent mankind's destruction, and book some gigs as bluegrass musicians.
News & Interviews for The History of Future Folk
Audience Reviews for The History of Future Folk
Can you imagine a film that incorporates elements of drama, romance, comedy, sci-fi plus lots of catchy songs... and that at the end almost everyone likes it!? It is hard to imagine, but this movie is one of the kind, and it manages to be adorable with all of the above in it! Director John Mitchell's debut has it all - aliens bent on world destruction, boy-meets girl/boy-gets-girl, action adventure, and a soundtrack which will follow you for days even if you are not a fan of that kind of music. Unique and charming, this piece of real film art will have you humming and repeating the word "Hondo" long after you've finish watching it. This film is actually setting the background story of the futuristic folk duo Future Folk, who have been performing to packed crowds in and around New York and Brooklyn for several years. Using their alien personas and building a thrilling backstory around them, the film manages to please the crowd and bewitch us all at the same time while we together follow the hilarious adventure that lives up to its tag-line: Probably the only alien-folk-duo sci-fi-action-romance-comedy ever made! I have to say that Jeremy Kipp Walker is the real star of this project together with the main protagonists. His recent producing credits include "It's Kind of a Funny Story" starring Zach Galifianakis; "Half Nelson", for which Ryan Gosling received a 2007 Best Actor Academy Award nomination; "Cold Souls" starring Paul Giamatti; baseball odyssey "Sugar"; Moroccan-based thriller "The Passage" and the deep space thriller "Europa Report". Impressive, but none of them reached the smoothness and satisfaction like his directing debut - this one The History of Future Folk. He previously co-directed the award winning short films "Super Powers" (Best Narrative Short Film Award - 2007 Tribeca Film Festival) and "Goodnight Bill" (Jury Award for Best Short Film - 2005 Austin Film Festival; Audience Award for Best Live Action Film - 2005 Palm Springs International Short Film Festival; Jury Award for Best Short Film - 2005 New Orleans Film Festival and a Best of Fest Screenplay Award - 2005 Rhode Island Film Festival). I am looking forward for the next film! If you are in a mood for a gentle and infectiously joyful family-friendly comedy about aliens who call off an invasion of Earth because they're charmed by earthlings' music, chose this one. You should be feeling invigorated after watching it. In fact, if that does not happen, please watch it again. You definitely did something wrong the first time.

An alien from the planet Hondo lands on earth in order to wipe out the human race to that the people of his planet can move in since their planet will eventually face annihilation...but... he then hears music for the first time and it is so powerful that he decides to live on earth and play music while keeping the human race alive. Years later, someone else is sent down to earth. This is a really charming, funny at times, unique in concept story that can be really fun. It also features a small performance by the lead singer of Twister Sister: Dee Snider and features some really really catchy Folk songs from Hondo's best. It is very low budget, so if you cannot get past that, well..then...you suck, but I personally think it adds to the overall charm of this picture. Is it the greatest thing ever, not, but it is a film that mostly lives up to it's unique subject while warming our hearts at different times throughout. Check it out if you are feeling like something completely different.

This is proof, again, that you don't need a gigantic budget to make a really good movie. Hell, part of the film's charm is the film's lo-fi look and feel. The film benefits from a damn good script with a lot of heart and charm and some incredible original songs, that's all this film needed to be good. It doesn't matter that it looks like it was shot for less than $10,000, the quality of the script, the cast, and the songs overcome all the obstacles. Perhaps my biggest complaint about the movie is that there weren't ENOUGH original songs. That's how good the songs are, that you're disappointed that there aren't more of them. The story isn't really there to make you think about complex issues as much as it is there to put a smile on your face. And it definitely put a smile on my face as I had a lot of fun watching this film with its charming presentation. The film is also really funny, but I don't think it ever loses sight of its story, and I liked the fact that its massage wasn't as heavy-handed as it could've been. They don't beat you over the head with the fact that war is bad, and stupid, and music is the universal language, it is there, but it isn't unbearable. This is a very good movie and it's definitely a lot of fun to watch even if the story is a little all over the place at times, that's definitely why the film defies classification. It's a sci-fi/comedy/romance/musical/slight social commentary/action film. It's definitely an unique experience, but it's a really good one at that.
See Details