You might also like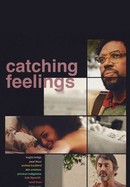 Rate And Review
The Hours and Times Videos
The Hours and Times Photos
Movie Info
In early 1963, right before the onset of full-fledged Beatlemania, John Lennon (Ian Hart) and Beatles manager Brian Epstein (David Angus) take a four-day holiday in Barcelona. Lennon, the working-class street tough, and Epstein, the dapper homosexual, make for unlikely friends, but their relationship blossoms over the vacation. Epstein harbors romantic feelings for his friend and client, but Lennon is more interested in the starstruck stewardess who finds her way to their hotel.
Critic Reviews for The Hours and Times
Audience Reviews for The Hours and Times
acount of what happend when john lennon and beatles manager brian epstein vacated to barcelona for 4 days before beatlemania broke out, as lennon for reasons needed to get away, here we see them have various conversations in hotel rooms and lobbys, and the film suggests that while epstein is and confirmed his sexuall position(he was gay) but also that he and lenon had a fasination with each other, and actually something was going on and suggests lennnon was actually gay, a great talking heads piece, we go from conversation to conversation, fasinating watching these 2 actors go to work, ian hart as lennon, and david angus as epstein are perfect, there acents spot on, hart with his liverpool acent and angus perfectly showing a stiff upper lip englishman, wether this happend who knows, but im sure epstein has confirmed some of this life, and at a very short 55 mins, not sure this can be clast as a film, but with its black and white photoghraphy, and great acting, im reviewing it on here, a great commpanion piece to other beatles film backbeat
Quotes
There are no approved quotes yet for this movie.