What to know
critics consensus
Preachy, manipulative, and frustratingly clichéd, The Upside showcases Bryan Cranston and Kevin Hart's chemistry without ever taking full advantage of it. Read critic reviews
You might also like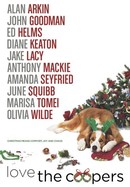 Rate And Review
Movie Info
Phillip is a wealthy quadriplegic who needs a caretaker to help him with his day-to-day routine in his New York penthouse. He decides to hire Dell, a struggling parolee who's trying to reconnect with his ex and his young son. Despite coming from two different worlds, an unlikely friendship starts to blossom as Dell and Phillip rediscover the joy of living life to the fullest.
Critic Reviews for The Upside
Audience Reviews for The Upside
I had the privilege of watching the original award-winning French version, Untouchables, which is based on a true story of a friendship that develops between a wealthy (white) quadriplegic, Philippe, and his (black) carer, Driss, an ex-convict. This English language remake carries the irreverence, the heart and humour well. What's missing is perhaps the subtlety in the acting chops. It's no mean feat, but Kevin Hart does it well, although, he is no Omar Sy. A good all-round effort in this English version, but nothing beats watching the original film. You'd know what I mean.

Charming is the key word here. You will be charmed. The Upside is charming. Charmed in the sense not that The Upside will put you under a spell necessarily, but more in the sense of it being a pure pleasure; a delight, if you will. Many a foreign films are re-tooled into American stories so as to make the context more familiar and the circumstances more relatable/understandable, but oddly enough the 2011 French film, The Intouchables, might be the last foreign film to come to mind when considering what would benefit from a re-contextualization as it, by virtue of its broad and rather simple odd-couple premise, feels the least foreign in terms of beats and emotions relayed. Still, for one reason or another it was deemed a big enough hit overseas and therefore must have been doing enough right to make a stateside studio want to re-make it once more (it has already been re-made in India as well as having a Spanish-language re-make to boot) and so why not hire the likes of Walter White and the most reliable comic actor of the moment to bring it to a wider, English-speaking audience? Thus, The Upside was born and first premiered on the festival circuit back in the fall of 2017, but was shelved and sold off following the Harvey Weinstein sexual abuse allegations. Eventually bought by STX Entertainment, the studio is either hoping people overlook the time of year in which they are dumping this into theaters and simply trust the inspired pairing of Bryan Cranston and Kevin Hart or they are just trying to unload what is sure to make some money, but what they ultimately realize was always an unnecessary piece of cinema. And yet, unnecessary as it may be, the inspired pairing of Cranston and Hart is what makes director Neil Burger's (Limitless, The Illusionist) re-make of the film a film with genuine heart and even a little insightful substance from time to time rather than that of a film completely devoid of any charm or wit that exists solely as an opportunity to replicate a previous winning formula. The Upside is certainly formula and it goes without saying any seasoned movie-goer will know to expect every beat this hits, but that doesn't mean it's neither appealing nor endearing as it strokes its familiar elements to the point it is these charming qualities that stand out most. read the whole review at www.reviewsfromabed.com
Quotes
There are no approved quotes yet for this movie.