Tomb of the Werewolf
(2004)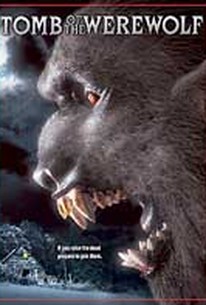 AUDIENCE SCORE
Critic Consensus: No consensus yet.
Critic Reviews for Tomb of the Werewolf
There are no critic reviews yet for Tomb of the Werewolf. Keep checking Rotten Tomatoes for updates!
Audience Reviews for Tomb of the Werewolf
This may not look like it based on the cover, but it's just softcore porn. There's very little werewolf action in this. Just a lot of sex.
Tim Dickerson
Dreadfully awful movie, cheap and trashy, terribly acted, bad writing and score, poor special effects and a ludicrous plot.
James Higgins
[IMG]http://images.rottentomatoes.com/images/movie/coverv/34/233434_thumb.jpg[/IMG] [COLOR=White]Whenever I rent movies, there's always that little voice in the back of my head that says, "why are you renting this? You know its going to suck!" Unfortunately, I never heed that voice. People like me are the reason why movies like [I]Tomb Of The Werewolf[/I] are even made. I guess I harbor a morbid and somewhat questing personality that forces me to ask myself, "Yeah, but really – how bad can it be?" Now I'm not going to say that Tomb of the Werewolf is the WORST werewolf movie ever made. No, that particular honor falls squarely on the shoulders of the 1996 not-so-classic, [I]Werewolf[/I]. But Tomb of the Werewolf serves as a good runner-up. Hell, its even worse than the Howling sequels. Very little of the movie actually involves the werewolf itself, which I suppose is actually to the film's merit. The special effects for Paul Naschy's character are so hideous that they are comparable to the FX utilized in that 1960's cult cheese-fest known as Dark Shadows (to which I admit a bizarre obsession with). The rest of the movie is little more than a softcore porn flick – and not a good one either. It's not even Spice-Channel quality porn. The only upside is that it stars exploitation matron, Michelle Bauer. Bauer has a tremendous rack, but she's getting a little long in the tooth. Regardless, I shamefully admit to getting a little turned on watching her in a blood-licking lesbo scene. What can I say? I'm shallow like that. What I do find interesting about this turkey is that Paul Naschy has played this same character, Waldemar Daninsky, no less than 16 times since 1968. I guess there's some kind of cult following for this dude. So if you are a fan of BAD werewolf movies, I would rank this one right below Werewolf and slightly above Howling 378 ½ . Oh by the way, the werewolf in this movie looks NOTHING like the image from the video box cover. Just so ya know. I give this 2 out of 10 – just for the superfluous boobage. [/COLOR]
Brian Kurtz
Discussion Forum
Discuss Tomb of the Werewolf on our Movie forum!
News & Features