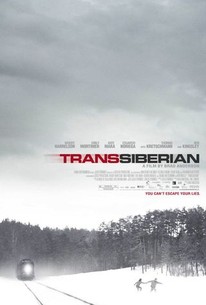 Transsiberian
2008, Mystery & thriller/Crime, 1h 51m
101 Reviews
10,000+ Ratings
What to know
critics consensus
Traditional in form yet effective in execution, this taut thriller updates the "danger on a train" scenario with atmospheric sense. Read critic reviews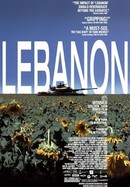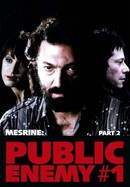 Mesrine: Part II - Public Enemy 1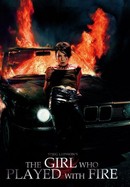 The Girl Who Played With Fire Mesrine: Part 1 - Death Instinct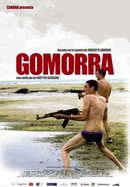 Where to watch
Free
Rent/buy
Rate And Review
Movie Info
On their way home from China, married Christian missionaries Roy (Woody Harrelson) and Jessie (Emily Mortimer) take a train from Beijing to Moscow. On board, they befriend Carlos (Eduardo Noriega) and Abby (Kate Mara). When Roy does not return in time at one stop, Jessie waits for him to catch up at the next station. Carlos and Abby stay with her, insisting the town is unsafe, however Carlos' attempts to "befriend" Jessie radically change the dynamic of the trip.
News & Interviews for Transsiberian
Audience Reviews for Transsiberian
A very suspenseful thriller, Transsiberian slowly builds tension up and never slows down, thanks largely to wonderful performances from Emily Mortimer, Eduardo Noriega, and Ben Kingsley. Mortimer gives an especially impressive performance as the protagonist thrust into horrific circumstances on a cross-country train ride. The only problem I had with it was that Emily Mortimer's character can become frustrating at times because she refuses to tell the truth, which would quickly and cleanly solve the film's conflict. This is forgivable though given the quality of the rest of the movie, and that is no reason why you shouldn't watch this. Transsiberian is a very exciting thriller that's better than most and contains a number of great performances that only improve it further.

Grinko: In Russia, we have expression. "With lies, you may go ahead in the world, but you may never go back." Do you understand this, Jessie?  "You can't escape your lies." Transsiberian is a great thriller from Brad Anderson. He may be most remembered for The Machinist when all is said and done, but this may be his best film. Elements of some Hitchcock thrillers come into play in this railway thriller. The film starts out slow, building up with character development and the start of a new friendship. We don't really have a sense of what's going to happen next, but when something does happen, the film builds in intensity and tension. Everything Anderson was trying to accomplish with a slow start ends up working perfectly as the story comes full circle. A married couple, Ray and Jesse, are traveling on the Trans-Siberian Railway when they meet another couple. The four hit it off and become vacation buddies. When Jesse is left at one of the stops the other three get off to wait for him. That's when everything changes and the film becomes a thriller. When Ray and Jesse are reunited on the train, a new character comes into their lives. He is Grinko, a Russian detective.  Besides beautiful landscape and a great thriller setting, Transsiberian is held up high by a great cast. Emily Mortimer and Ben Kingsley are the easy standouts, but Woody Harrelson, Kate Mara, and Eduardo Noriega give pretty good performances themselves. The two couples becoming friends sort of feels like the couples from A Perfect Getaway. The actors play their characters beautifully and really make it hard to get a sense of what will happen next.  The movie doesn't really have anything holding it back. There's a good director, with a good cast and a good story. Add a nice score and beautiful cinematography into the equation and you're left with a highly involving and enjoyable film. If the movie has a problem, it's in how it is wrapped up. It's all a bit too optimistic in my opinion, but it doesn't take away from just how well made and executed the movie is. 

Though Transsiberian was ripe for a twist, the movie still had plenty of mysteries and was very suspenseful. The cast seemed to meld well together and the overall film was solid.

I like how fleshed-out the characters in "Transsiberian" are. Director/writer Brad Anderson devotes the entire first half of the movie to giving his characters both depth and background, and because of this, the audience cares about them more when the movie goes haywire with tension-filled moments. "Transsiberian" is a well-constructed thriller. Acting is good all around -- (Ben Kingsley has been playing the same character for the past decade) -- and direction is even better. Twists and turns remain somewhat conventional and the ending is a little half-assed and abrupt, but that's typical for movies like these. Don't ever count on a decent ending.
See Details