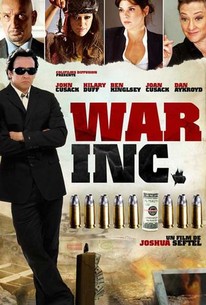 War, Inc.
2008, Comedy, 1h 46m
86 Reviews
100,000+ Ratings
What to know
Critics Consensus
War, Inc. attempts to satirize the military industrial complex, but more often than not it misses its target. Read critic reviews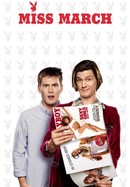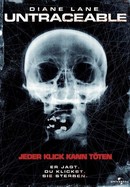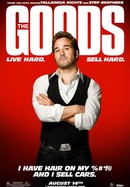 The Goods: Live Hard. Sell Hard.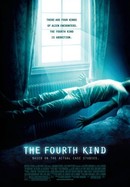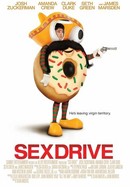 Where to watch
Free
Rent/buy
Rate And Review
Movie Info
Assassin Brand Hauser is sent to Turaqistan to carry out a hit. Occupied by the US corporation Tamerlane, Turaqistan is a potential corporate goldmine just waiting to be exploited. Unfortunately, a Middle Eastern oil minister stands in the way of Tamerlane sucking the region dry of all its resources. Hired to dispose of the meddling minister, Hauser must pretend he is producing a trade show for Tamerlane while he plots the hit.
News & Interviews for War, Inc.
Audience Reviews for War, Inc.
War, Inc. is a heavy handed and lazy satire that's overly concerned with its political message. The story follows a hitman who's sent to take out an Arab leader in the war-torn country of Turaqistan, which is being policed and rebuilt by private U.S. contractors. John Cusack, Hilary Duff, and Marisa Tomei lead the cast and their performances are pretty good. But the script is poorly written and there's nothing clever or subtle about its ham-fisted lampooning of the Bush Administration. Still, some of the comedy works and is outlandishly funny at times. Yet despite delivering a few laughs, War, Inc. is a clunky and convoluted film.

Although I'll give the writers and directors the benefit of the doubt that they were well intentioned in trying to make a movie about the commingling of economics with military action, this movie is just awful to watch. The pitch had to refer to John Cusak's Gross Point Blank 1997. Joshua Seftel with only a Kennedy bio and a Queer eye special just took on too much. Both John and Joan Cusack start improvising too much and Marrisa Tormei looks like a deer in the headlamps. There are a few cute moment but by the time you get there you don't really care anymore. I am really surprised the studio released it in this form. A mildly talented editor who could have tightened this up into a 3-3.5 star easily. Recommendation If you need a John Cusack fix pass this up and rent Gross Point Blank Pared up with Dan Ackroyd and Minnie Driver It buts an original spin on the stress of going to your high school reunion.

Weird. They do have Popeye's in it though. Look for Dan Aykroyd playing a Dick Cheney type. Kingsley is pretty solid.

it was Grosse Point with out the plot.
See Details