Brightness
1987, Fantasy, 1h 45m
10 Reviews
500+ Ratings
You might also like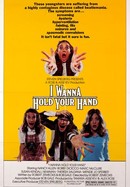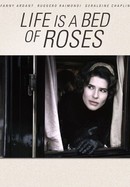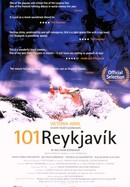 Rate And Review
Movie Info
In the 13th century, Niankoro (Issiaka Kane) is born to the shaman Soma (Niamanto Sanogo), who fears his offspring's magical powers. Niankoro flees with his mother (Soumba Traore) and masters his skills while staying ahead of his father's attempts to track him down. Setting off on a journey to ask his uncle, Djigui Diarra (Ismaila Sarr), for advice, Niankoro uses his abilities to help tribal king Rouma Boll (Balla Moussa Keita) defeat a neighboring tribe, thereby earning the king's friendship.
Audience Reviews for Brightness
Yeelen is a magical tale full of the rich history of Mali brought very effectively to life given the inevitably small budget. It is the earliest film that I have seen for the region and was inevitably the inspiration for other film makers from Northwest Africa.

[font=Century Gothic]In "Yeelen", Niankoro(Issiaka Kane) and his mother(Soumba Traore) have been on the run from his father, Soma(Niamanto Sanogo), for the past ten years. But now he is quickly closing in.(Niankoro, now a young man, is like his father, a wizard.) Partially out of desperation, his mother formulates a plan where her and her son are to split up. While she petitions help from higher powers, she gives him a fetish and glass pyramid to give to his uncle, so he can reconcile father and son.[/font] [font=Century Gothic][/font] [font=Century Gothic]"Yeelen" is a resplendently spiritual movie about the world changing which is personified in the conflict between father and son. Soma perhaps rightfully fears his son becoming more powerful than him and taking his place, and seeks to stop his ascension. In the meantime, Niankoro has power but not quite the knowledge of the world to go along with it.[/font]

Apparently, I'm one of the few people out there who will take no brownie points regarding a film's quality because of the trials and tribulations associated with it's making. I don't care if it took 20 years and 13 failed marriages and even a trip to Hell and back to make - if the film sucks, then it sucks. Plain and simple. Yeelen is a film that obviously took some effort and some love to make - the filmmakers had almost no money, really; all they had was a pocketful of dreams. Too bad they didn't have a half-way decent screenplay to go with it. Just because a movie comes from an impoverished nation, made by impoverished people about impoverished people, doesn't mean it's automatically good. Pi was made on a shoestring budget - and Aronofsky made a masterpiece. Yeelen, however, is possibly the single most annoying and irritating movie I've ever endured. There is one scene that lasts an excuriating 15 minutes where all the people do is say the same basic things over and over again, smoking pipes, waving tails around, and sing in the single most obnoxious, wailing "voice" I've ever heard. This movie is supposed to be a fairy tale type thing - hero goes on journey, falls in love, defeats evil, etc. etc. But how did they manage to make that so unbearably boring and pointless? Some scenes are inexplicable - why is there one shot of a man with a donkey head laughing? Some are morbidly disturbing - a topless scene of the single most old, withered, and ugly woman I've ever seen definately counts as such. And some scenes are hilariously bad, contrived, and horribly written, acted, and directed - actually, what am I saying - that wasn't just one scene, that was the whole movie. Clearly, the director has no idea how to shoot a film - the hero first showing off his mystical powers was shot so ineptly that it took us about half an hour afterwards to realize he'd done anything at all. And the "final confrontation" is hilarious - the whole movie's been building to a fight between these two, so what happens is they put some poles down, they stare at each other (for endless minutes), light comes from the poles, they fall to their knees blinded - end of scene. That was the final fight. Both are dead now. And blessedly, the movie is close to ending. Honestly - if i was given a choice between death or enduring Yeelen again, I would rather take my shot at seeing Heaven.